The NFL Playoffs are here and while your Saints are not headed to the dance, it is still a good time to gather your friends and family and see how the NFL postseason shakes out. Try these healthy recipe options courtesy of HelloFresh that will have your taste buds cheering at your Wild Card Weekend watch party.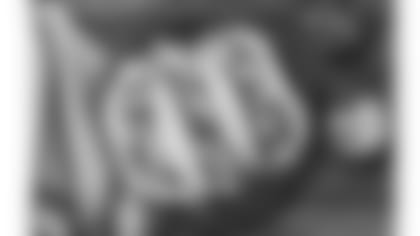 Southwest Shrimp Tacos with Pico de Gallo & Hot Sauce Crema
There are few things more satisfying than shrimp for dinner. These shellfish-loaded tacos are hearty, filling, and best of all: totally delicious. Tender bites of seared, Southwest-spiced shrimp are piled into warm tortillas along with a tangle of poblano and onion, hot sauce crema, and fresh pico de gallo. Taco'bout a weeknight win!
Rinse shrimp under cold water, pat dry with paper towels, and combine with Southwest Spice and lime juice. Set aside to marinate.
In a separate bowl, combine minced onion, diced tomato, lime zest, sugar, and lime juice to taste. Season with salt and pepper.
Create hot sauce crème by combining sour cream with as much hot sauce as you like. Stir in water 1 tsp at a time until mixture reaches a drizzling consistency and season with salt.
Heat oil in a nonstick pan over medium-high heat. Add sliced poblano, sliced onion, salt, and pepper, and cook until browned and tender. Transfer to a plate. Add another drizzle of oil and shrimp to pan. Cook until shrimp is opaque and cooked through. Stir in lime zest and juice and season with salt and pepper.
Divide shrimp and veggies among warmed tortillas, top with pico de gallo and crema, and serve.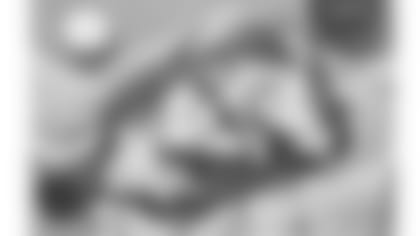 BBQ Chicken Quesadillas with Pickled Jalapeño & Zesty Crema
Are you one of those people who constantly craves a quesadilla? Well, tonight's dinner will satisfy that hunger... but with a twist! We combined BBQ chicken with melty Mexican cheese before heating it all up between steamy tortillas. The cheesy chicken pockets are served with lime crema for dipping to your heart's content, plus pickled jalapeño if you want to spice things up even more. Don't blame us if this dinner leaves you even crazier for quesadillas.
Combine sliced jalapeño, lime juice, sugar, and a pinch of salt. Microwave for 30 seconds. Set aside, stirring occasionally, until ready to serve.
Combine sour cream with lime zest, and season with salt and pepper. Stir in water 1 tsp at a time until mixture reaches a drizzling consistency.
Heat a drizzle of oil in a large, preferably nonstick pan over medium heat. Add diced chicken and chili powder, and season with salt and pepper. Cook until warmed through. Turn off heat, transfer to a medium bowl, and stir in BBQ sauce to coat. Wipe out pan.
Evenly sprinkle Mexican cheese onto one half of each tortilla. Top with chicken mixture. Fold tortillas in half to create quesadillas. Cook quesadillas over medium heat until tortillas are golden brown and cheese has melted.
Quarter quesadillas and serve with pickled jalapeño, zesty crema, and lime wedges on the side.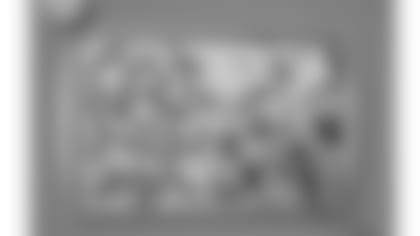 Sheet Pan Spiced Chicken Cutlets with Roasted Vegetables & Lemon Feta Crema
A meal you can make all on a single baking sheet? Sign us up! Tonight's pan is filled with shawarma-spiced chicken, crispy-spiced potato wedges, and roasted zucchini and onion. Add to that a lemony feta crema and dinner is ready to serve.
Toss cut potatoes on one side of a baking sheet with a drizzle of oil, Turkish Spice, and a big pinch of salt and pepper. Roast on top rack of the oven for at 425 degrees for 10 minutes.
Combine garlic, Shawarma Spice, a large drizzle of oil, lemon juice, salt, and pepper. Pat chicken dry with paper towels and add to the bowl to coat. Set aside to marinate.
Toss halved zucchini and cut onion with a drizzle of oil, salt, and pepper. Once potatoes have roasted 10 minutes, remove sheet from oven. Carefully add veggies and chicken to empty side. Return to top rack until potatoes and veggies are tender and chicken is cooked through.
Place feta in a small bowl and mash with a spoon. Stir in sour cream, lemon zest, and a pinch of salt and pepper. Add water 1 tsp at a time until mixture reaches a drizzling consistency. Drizzle over chicken and veggies or use for dipping.
Eat Right Tuesday will be a year-round feature on NewOrleansSaints.com as the Saints and HelloFresh want to do our part to improve the health and wellness of our Saints family. If you have any ideas or questions for our experts, we want to hear them. You can email us at SaintsLiveWell@saints.nfl.com.
HelloFresh is also offering Saints fans $110 off their first order with code "SAINTS". Order now >>