As the old adage goes, the way to your partner's heart is through their stomach, so what better way to show your sweetheart some love than to cook them a delicious Valentine's Day meal? Our Saints Live Well crew has pulled some HelloFresh recipes that are perfect for two and contain some heart-healthy ingredients that will enamor your taste buds.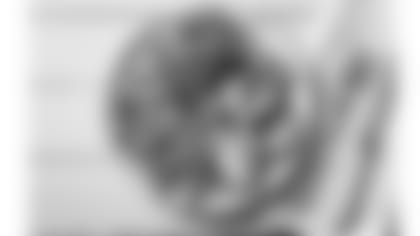 When Steak Met Potatoes and Creamed Kale with Peppercorn Sauce
When cooking a date-night dinner for a loved one (or indulging in some personal TLC), it's best to keep it simple, cupid. You're likely to impress by showing off your mastery of the classics, so say "I love you" with a meal that never fails to please: steak and potatoes with creamed veggies and a peppercorn sauce. Call it steak au poivre if you wanna get fancy.
Wash and dry all produce. Preheat oven to 400 degrees. Cut potatoes. Remove and discard stems and ribs from kale. Chop or tear leaves. Halve, peel, and mince shallot. Use a mallet or heavy pan to pound and crush peppercorns in their bag.
Toss cut potatoes with oil and salt and pepper on a baking sheet. Roast in oven at 400 degrees until tender and lightly browned, tossing halfway through.
Melt butter in a large pan over medium heat. Add chopped kale and water. Cook until leaves are completely wilted and very tender. Season with salt and pepper. Remove from heat, keeping kale in pan.
Heat oil in a medium pan over medium-high heat. Season steak all over with salt and pepper. Add to pan and cook to desired doneness. Remove from pan and set aside to rest.
Heat another drizzle of oil in same pan. Add minced shallot and crushed peppercorns. Cook until shallots are soft. Add stock concentrate and water. Scrape up any browned bits from pan. Bring to a simmer and let bubble until reduced by half. Remove pan from heat, and stir in sour cream.
Return pan with kale to medium heat. When just warmed, remove from heat and stir in sour cream. Season with salt and pepper. Slice steak against the grain. Serve next to potatoes and kale. Drizzle with sauce.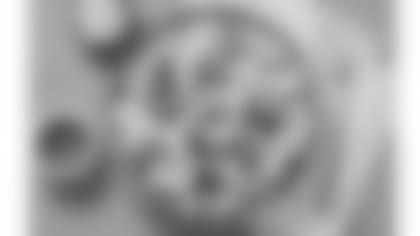 Creamy Dreamy Mushroom Cavatappi with Scallions & Parmesan
If you're mad for mushrooms, a fan of fungi, or crazy for creminis, this pasta will treat you right: it's loaded with 'shroom slices. They're the backbone of this recipe, bringing all those deep, earthy flavors that you know and love. We've added springy cavatappi spirals, a creamy garlic herb sauce, and a sprinkling of Parmesan cheese. Get ready for this umami-forward dish to make waves at your dinner table.
Heat olive oil in a pan over medium-high heat. Add sliced mushrooms; season with salt and pepper. Cook until browned and slightly crispy. Turn off heat; transfer to a paper-towel-lined plate. Wash out pan.
Add cavatappi to a pot of boiling salted water. Cook until al dente. Reserve 1 cup pasta cooking water and drain.
While pasta cooks, melt 2 TBSP plain butter in pan used for mushrooms over medium-high heat. Add scallion whites and cook until just softened. Add flour and cook, stirring, until lightly browned. Whisk in milk and reserved pasta cooking water, breaking up any flour clumps. Simmer until slightly thickened.
Stir cream cheese into pan with sauce until melted and combined. Stir in mushrooms, drained cavatappi, and garlic herb butter. Season with salt and pepper. Sprinkle with Parmesan and scallion greens.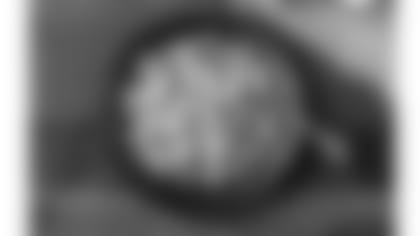 Shrimp and Asparagus Risotto with Meyer Lemon and Parmesan
One of our favorite things about risottos is that they can breathe new life into otherwise ordinary ingredients. Shrimp and asparagus might seem like the start of a crisp salad or stir-fry, but here they become cozy, warm, and tender when folded into the oozy grains. To freshen things up, we're adding a dash of Meyer lemon, the hybrid citrus fruit that's part orange, part lemon, and all tangy deliciousness.
Bring 4 cups water and stock concentrate to a simmer over medium-low heat.
Heat olive oil in a pan over medium heat. Add chopped onion and cook until soft. Add minced garlic and cook until fragrant.
Fill a bowl with ice water. Lower trimmed asparagus into simmering stock. Cook until bright green. Remove and transfer to bowl with ice water. Let cool and drain.
Add rice to pan with onion. Cook, stirring, until grains are translucent. Add stock ½ cup at a time, stirring after each addition. Allow rice to absorb most of stock before adding more. Continue until grains are al dente and creamy.
Heat a drizzle of olive oil in a pan over medium heat. Pat shrimp dry with a paper towel. Add shrimp, minced garlic, and asparagus. Cook, tossing, until shrimp are opaque. Season with salt and pepper.
When risotto is done cooking, stir in shrimp mixture, a pinch of lemon zest, Parmesan, and 1 TBSP butter. Season with salt, pepper, and a squeeze of lemon. Sprinkle with remaining Parmesan and serve.
Eat Right Tuesday will be a year-round feature on NewOrleansSaints.com as the Saints and HelloFresh want to do our part to improve the health and wellness of our Saints family. If you have any ideas or questions for our experts, we want to hear them. You can email us at SaintsLiveWell@saints.nfl.com.
HelloFresh is also offering Saints fans $110 off their first order with code "SAINTS". Order now >>