No matter what health goals you have set for 2022, our Saints Live Well crew is here to provide tips throughout the year to keep you on track. If eating healthier or even trying new things was on your short list, here are a few flavorful recipes from HelloFresh that will help you stick to your New Year's resolutions and add some fresh ideas to your dinner rotation.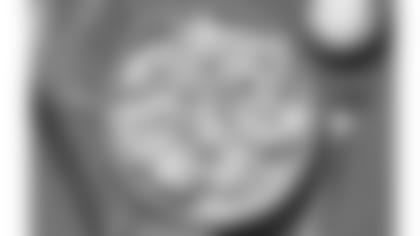 Butternut Squash Agnolotti with Brown Butter Mushroom Cream Sauce
A fun Italian culinary lesson: Agnolotti and ravioli are both a type of stuffed pasta, but the way they're prepared is what makes all the difference. Ravioli are made up of 2 separate thick pieces of pasta with the stuffing in the middle. Agnolotti are made by folding a single strip of pasta over the filling. Tonight's pasta filling: creamy butternut squash. The agnolotti are cooked in a brown butter–mushroom cream sauce, then sprinkled with crunchy walnuts and Parmesan for even more oomph. Now you're ready to go off and teach all your friends what makes agnolotti so special, followed by a delicious helping of these pasta pockets.
Bring a pot of salted water to a boil. Once water is boiling, add agnolotti to the pot and reduce to a low simmer. Cook until al dente and floating to the top. Reserve 1 cup of pasta cooking water, then drain and set aside.
While pasta cooks, melt butter in a large pan over medium heat, and add thinly sliced mushrooms. Cook until browned and tender, seasoning with salt and pepper.
Stir cream cheese, stock concentrate, and pasta cooking water into the pan with the mushrooms. Simmer until sauce has slightly thickened. Turn off the heat and stir in crème fraîche until combined.
Stir drained agnolotti into pan with sauce until thoroughly coated. Top with Parmesan and walnuts.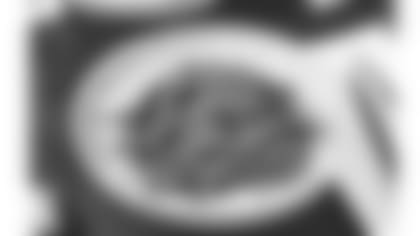 Sweet & Spicy Chicken Stir-Fry with Lime, Green Beans & Jasmine Rice
We love addictively peppery take-out chicken stir-fry. Fortunately, this version is super speedy to whip up in your own kitchen. In just 20 minutes, you can have steamy jasmine rice, saucy chicken, tender green beans, and a sprinkle of spicy chili flakes if you want to amp up the heat. It's safe to say it doesn't get much better than this, folks.
Combine rice, water, and a big pinch of salt in a small pot. Bring to a boil, then cover and reduce heat to low. Cook until rice is tender. Keep covered off heat until ready to serve.
While rice cooks, wash and dry produce. Trim green beans if necessary. Pick cilantro leaves from stems; roughly chop leaves. Quarter lime. Thinly slice chili.
In a small bowl, whisk together cornstarch and ½ cup cold water until smooth. Whisk in sweet soy glaze and chili sauce. Pat chicken dry with paper towels, and season with garlic powder, salt, and pepper.
Heat a large drizzle of oil in a medium pan over medium-high heat. Add trimmed green beans and a pinch of salt and pepper. Cook until bright green and just tender. Transfer to a plate. Add another drizzle of oil to pan and add the chicken. Cook until browned and cooked through.
Pour sauce into pan with chicken. Bring to a boil, then reduce to a low simmer. Cook until thickened. Turn off heat and stir in green beans, cilantro, and a squeeze of lime juice.
Fluff rice with a fork and top with chicken stir-fry.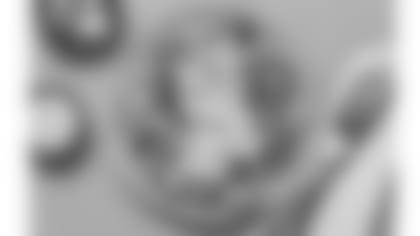 Pork Chops with Creamy Lemon Pan Sauce over Roasted Zucchini Farro
Looking for a way to add tons of extra flavor to your meal with almost NO effort? We've got two words for you: pan sauce. This one comes together in less than 5 minutes with aromatic garlic, rich sour cream, and tangy lemon juice. It's drizzled all over seared pork chops, then served with nutty farro and citrusy roasted zucchini. If you find yourself licking the plate clean, we won't judge.
Melt butter in a medium pot over medium-high heat. Add and cook minced garlic until fragrant. Add farro, water, stock concentrates, and salt. Bring to a boil and cook until farro is tender.
Toss halved zucchini on a baking sheet with a drizzle of oil, Italian Seasoning, salt, and pepper. Add lemon wedges, peel sides up. Roast on top rack of the oven at 425 degrees until zucchini is browned and tender and lemon is lightly browned.
Pat pork dry with paper towels and season with Italian Seasoning, salt, and pepper. Heat a drizzle of oil in a large pan over medium-high heat. Cook until browned and cooked through.
In the same pan over medium-high heat, add minced garlic, stock concentrates, and water. Cook until slightly reduced. Remove the pan from the heat and stir in sour cream. Season with salt, pepper, and a squeeze of fresh lemon juice.
Stir roasted zucchini, fresh lemon juice, and lemon zest to taste into the pot with the farro. Season generously with salt and pepper. Divide farro between plates, top with pork, and drizzle pan sauce over the top. Serve with roasted lemon wedges.
Eat Right Tuesday will be a year-round feature on NewOrleansSaints.com as the Saints and HelloFresh want to do our part to improve the health and wellness of our Saints family. If you have any ideas or questions for our experts, we want to hear them. You can email us at SaintsLiveWell@saints.nfl.com.
HelloFresh is also offering Saints fans $110 off their first order with code "SAINTS". Order now >>