Breakfast is the most important meal of the day for a reason. A good morning meal can get you started on the right foot and give you the energy needed to power through your day. Check out these quick and delicious HelloFresh breakfast recipes that are sure to get your day started the right way.
Cheesy Breakfast Tacos with Charred Veggies, Pico & Crema
We firmly believe that tacos have a place at every meal, which is why we're over the moon about this brunchy version. You'll stuff buttery scrambled eggs into warm, cheesy tortillas, then top them with a refreshing, homemade pico de gallo that couldn't be easier to throw together. Squeeze with lime, and drizzle with smoky red pepper crema to your heart's content. Taco-'bout a brunch win.
In a bowl, combine diced tomato, minced onion, chopped cilantro, and lime juice to taste. Season with salt and pepper.
In a separate bowl, combine paprika and sour cream. Season with salt and pepper.
Heat oil in a pan over medium-high heat. Add sliced onion and green pepper, and cook until softened and charred. Stir in Southwest Spice and water until veggies are coated. Season with salt and pepper. Cook until water has evaporated.
Place tortillas on a baking sheet in a single layer, and sprinkle with Mexican cheese. Bake on middle rack at 400 degrees until cheese melts.
Crack eggs into a bowl, and whisk until combined. Season with salt and pepper. Melt butter in the pan used for veggies over medium heat. Add eggs and cook to preference.
Divide cheesy tortillas between plates, and fill with eggs and veggies. Top with pico de gallo and smoky crema. Serve with lime wedges on the side.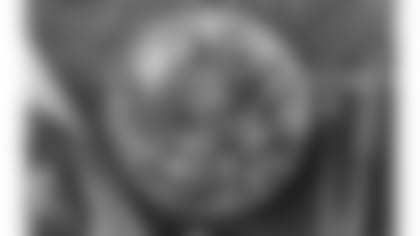 Gussied-Up Breakfast Grits topped with Bacon, Roasted Tomatoes, and Spinach Potato Hash
If your only experience with grits is the kind that comes with shrimp, let this recipe expand your horizons. The cornmeal porridge makes for a creamy and comforting first meal of the day. It pairs well with many of your favorite breakfast foods, too, but especially bacon. Which is why we're not only topping it with crumbles of the crispy meat, but also with a spinach and potato hash that's infused with porky flavor from the drippings.
Spread out lengthwise, quartered tomatoes on a lightly oiled baking sheet. Season with salt and pepper. Roast in oven at 400 degrees for 15-20 minutes until soft and jammy.
Bring 2 cups of water and a pinch of salt to a boil in a small pot.
Place bacon in a large, empty pan over medium-high heat. Cook until crispy. Remove from pan. Keep any rendered grease in pan.
Add cubed potatoes and diced onion to the same pan. Cook and toss for 15-20 minutes until potatoes are crisp and onion is very soft. Add a drizzle of oil if pan seems dry. Season with salt and pepper. Stir spinach into the pan, tossing until wilted. Season with salt and pepper.
Once water is boiling, slowly pour grits into the pot while whisking to combine. Lower heat and reduce to a simmer. Cook for 10 minutes until grits are thick and creamy. Stir in 1 TBSP of butter and season to taste with salt and pepper.
Divide grits between plates and top with potato hash and tomatoes. Crumble bacon over top and serve.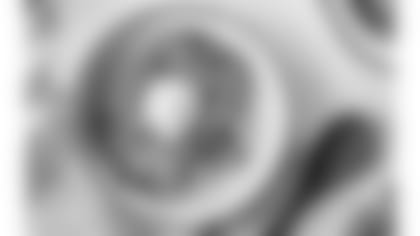 Apple Pecan Breakfast Oatmeal Bake with Greek Yogurt
Sorry, oatmeal. You've had your day as beige porridge in a bowl. Frankly, we think you can do better, which is why we're giving you a makeover that'll take you from plain to full of pizzazz. In this recipe, we're packing you full of nuts, apples, and cranberries, then baking you in the oven until you're bouncy and cake-like. We'll call you Oatmeal 2.0: better, bolder, and fully loaded.
In a medium bowl, combine brown sugar, baking powder, cinnamon, oats, cranberries, chopped pecans, and a pinch of salt.
In a large bowl, whisk together 1 egg and 1 cup coconut milk until thoroughly combined.
Stir dry ingredients into wet ingredients until just combined. Pour in 1½ TBSP of melted butter and gently stir to combine.
Spread cubed apples in an even layer inside greased baking dish or loaf pan. Pour oat mixture over top, spreading to distribute. Sprinkle pecans on top. Bake in oven at 375 degrees for 35-40 minutes until top is golden and oats have a firm, bouncy texture. For a crispy crust, increase the heat to 450 degrees with 5 minutes left to cook.
Allow oat bake to cool 5 minutes after removing from oven. Divide between bowls, dollop with yogurt, and serve.
Eat Right Tuesday will be a year-round feature on NewOrleansSaints.com as the Saints and HelloFresh want to do our part to improve the health and wellness of our Saints family. If you have any ideas or questions for our experts, we want to hear them. You can email us at SaintsLiveWell@saints.nfl.com.
HelloFresh is also offering Saints fans $110 off their first order with code "SAINTS". Order now >>