It's Carnival time, Saints fans! Even if we debate about setting up on the sidewalk or neutral ground side, we all can agree that Mardi Gras snacks on the parade route are just as important as the floats and throws themselves. We all love our fried chicken and King Cake, but our Saints Live Well crew is here to share some additional, healthier options from HelloFresh to keep the good times rolling.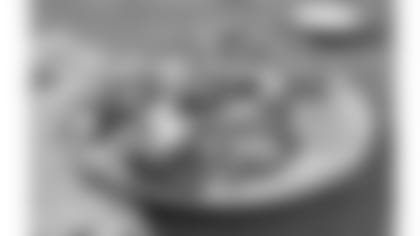 Zucchini & Feta Fritter Pita Pockets with Feta, Creamy Dill Sauce & Arugula Salad
It's hard NOT to love any ingredient when it's fritter-fied, aka fried until perfectly golden. This version stars grated zucchini, which we fold into a light-as-air tempura batter with garlic powder, fresh dill, and salty feta. The fritters are shallow-fried pancake-style until crispy, then stuffed into warm pita pockets with tomato, arugula, and a creamy herb sauce. Talk about pita perfection!
Trim and grate zucchini on the largest holes of a box grater. Place grated zucchini in the center of a clean kitchen towel or a couple layers of paper towels and toss with a big pinch of salt; set aside.
In a small bowl, combine sour cream, lemon zest, chopped dill, lemon juice, and garlic powder to taste. Season with salt and pepper.
Gather towel with grated zucchini into a tight bundle and wring over the sink to remove excess moisture. Repeat until zucchini is very dry.
In a medium bowl, stir together tempura mix, feta, chopped dill, garlic powder, 1/3 cup cold water, salt and pepper until smooth. Stir in zucchini until evenly combined. Batter should be very thick but not dry; add a splash of water if necessary.
Heat a large drizzle of oil in a large pan over medium-high heat. Add tablespoon-sized scoops of batter. Cook until fritters are deeply golden and cooked through, 2-4 minutes per side. Transfer to a paper-towel-lined plate and season with salt.
Toast pitas in oven or toaster oven at 400 degrees until warm and pliable, 2-3 minutes. Halve pitas to create pockets. Spread insides with creamy dill sauce. Fill with fritters, thinly sliced tomato rounds, and arugula as will fit.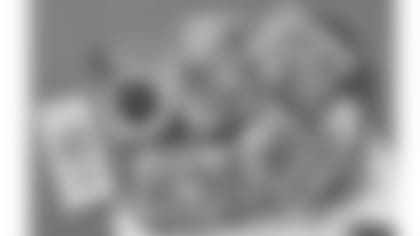 Hot Honey Brussels & Ricotta Flatbreads with Parmesan & Italian Cheeses
In our humble opinion, flatbreads > pizza, any day! We know that may sound blasphemous, but stick with us. First of all, the golden, crispy crust is a veritable blank canvas. It's not beholden to simply marinara and mozzarella! In fact, ours is topped with herby lemony ricotta, tender shredded Brussels sprouts, Italian cheese, Parmesan, lemon zest, and a drizzle of hot honey.
Heat a drizzle of oil in a pan over medium-high heat. Add thinly shredded Brussels sprouts, and season with Italian Seasoning and salt and pepper. Cook until bright green and softened. Remove from pan.
In a small bowl, combine lemon zest, ricotta, Italian Seasoning, and lemon juice to taste. Stir in olive oil and season with salt and pepper.
Place flatbreads on a baking sheet. Brush or rub each with a drizzle of olive oil and season with salt and pepper. Toast on top rack at 450 degrees until golden brown.
Spread toasted flatbreads with lemon ricotta. Top with a layer of Brussels sprouts. Sprinkle with Italian cheese and Parmesan. Bake until cheese has melted and flatbreads are crispy. Cut into pieces, drizzle with hot honey, and sprinkle with Parmesan and lemon zest to taste.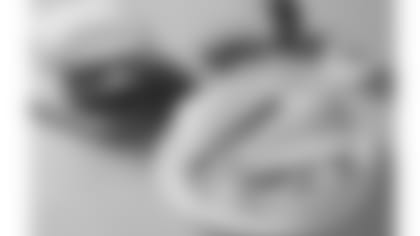 Prosciutto Caprese Sandwiches with Pesto Mayo
Making a great sandwich is an art form. Dramatics aside—when you get it right, there's really nothing better! Luckily, we've made nailing it totally effortless. (All you have to do is assemble and dig in.) This one's got crusty bread, creamy pesto mayo, salty prosciutto, ripe tomato, and mozzarella.
Slice mozzarella and tomato. Season tomato with salt and pepper. Halve ciabatta and toast until golden if desired.
In a bowl, combine pesto and mayonnaise. Spread onto cut sides of ciabatta. Fill with tomato, prosciutto, and mozzarella.
Halve sandwiches on a diagonal and serve.