The weather is warming up, so let the outdoor activities commence! While you are out and about around the city for festivals, picnics, second lines, etc., our Saints Live Well crew wants to keep your nutrition top of mind even beyond the lunch or dinner table. Here are some tips and perfect traveling recipe ideas from Team Director of Sports Nutrition, Jamie Meeks, that will keep your body satisfied throughout your day of fun.
Benefits of snacking
Planned snacks help provide a boost of energy if several hours pass between meals and blood glucose levels drop. Having healthy snacks available will prevent you from getting too hungry and turning to junk food. Choosing snacks with extra nutrients like fresh fruit, veggies, nuts, whole grains, low fat dairy, and lean protein can help to curb your appetite to prevent overeating at the next meal as well.
In addition, preparing meals and snacks ahead of time will save time when you need a quick pick-me-up at home or on the go. It can help you choose healthier food options, which can lead to consuming more nutrient-dense foods, ultimately helping to improve your health, help the body recover after exercise, and provide more energy throughout the day.
Snacks can also be beneficial to people who struggle with blood sugar levels. They can prevent blood sugar levels from dropping too much between meals. Snacks that are high in fiber and protein are beneficial as they are slow to digest, which helps prevent changing blood sugar levels. This is very important for people who have diabetes and/or hypoglycemia.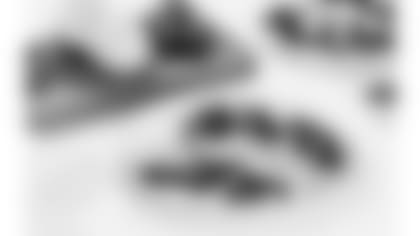 Snack and on-the-go meal ideas:
Featured recipe: Cucumber Salad-Stuffed Pita Pockets with Hummus, Feta & Creamy Dill Sauce
If you were to ask us, the pita is the ultimate pocket: you can stuff just about anything in it and if it overflows that means you stuffed it right. These pita pockets are just one prime example. You'll fill pita with a fresh cucumber and tomato salad, swipe of hummus, creamy and tangy dill dressing, feta, and as much hot sauce as your taste buds desire. When you're ready to eat, don't let any dripping sauce or salad go to waste—those are what your fingers are for!
In a medium bowl, toss together chopped cucumber, halved grape tomatoes, pepitas, chopped dill, large drizzle of olive oil, and lemon juice to taste. Season with salt and pepper.
In a small bowl, combine sour cream, chopped dill, and lemon juice to taste. Season with salt and pepper.
Fill toasted pita pockets with hummus, veggie salad, dill sauce, feta, and hot sauce to taste.
Turkey Roll Up: 1 light string cheese stick, turkey or your favorite deli meat. Roll the string cheese in the turkey slices. Eat with whole grain crackers.
Tuna Pita: Whole wheat Pita, water packed tuna, 1 tbsp reduced fat mayo (optional)
Crunchy peanut butter and banana wrap: Spread whole wheat tortilla with peanut butter. Add sliced bananas, high fiber cereal, and raisins
Turkey, spinach, tomato, and cheese wedge on whole wheat tortilla
Peanut butter and jelly on whole wheat bread
Low-fat Greek yogurt mixed with ½ cup high fiber cereal
Fresh guacamole with homemade whole grain pita chips
Baby carrots, cucumber, celery, and/or bell peppers dipped in hummus or salsa
Trail mix: Mix lightly salted nuts, dried fruit, and whole grain cereal. Add dark chocolate chips for some added sweetness!
Air popped popcorn mixed with almonds, pistachios, and dark chocolate chips
Celery stalks spread with peanut butter and raisins
Piece of fruit and palm-full of unsalted or lightly salted nuts (almonds, walnuts, pecans, peanuts, soynuts, etc.)
Protein/granola bars
Chocolate, peanut butter, and banana smoothie: Blend 1 cup skim or light soy milk or unsweetened almond milk, 1 banana, 2 tbsp peanut butter, 1 scoop chocolate protein powder, and ice.
Green smoothie: Blend 1 cup skim or light soy milk or unsweetened almond milk, 1 banana, 2 cups spinach, ½ cup pineapple, 2 tbsp flaxseed, 1 scoop vanilla protein powder, and ice.
Eat Right Tuesday will be a year-round feature on NewOrleansSaints.com as the Saints and HelloFresh want to do our part to improve the health and wellness of our Saints family. If you have any ideas or questions for our experts, we want to hear them. You can email us at SaintsLiveWell@saints.nfl.com.
HelloFresh is also offering Saints fans $110 off their first order with code "SAINTS". Order now >>