Thanksgiving week is here! As you put on your eating pants this Thursday and sit around the table with your loved ones to enjoy a home-cooked meal (and a New Orleans Saints victory over the Buffalo Bills), we want to give you a game plan for all those Thanksgiving leftovers throughout the weekend! Here's a few ways you can freshen up that remaining turkey, green beans, and more for breakfast, lunch, and dinner, courtesy of Hello Fresh and Ochsner Health registered dietitian Molly Kimball.
THANKSGIVING LEFTOVER RECIPES: BREAKFAST
Turkey Egg "Muffins"
These low-carb, Paleo-friendly egg "muffins" for an on-the-go breakfast in the car or a fast pre-made snack when pressed for time. Mix things up by adding any type of leftover veggies and using other types of lean meats such as chicken, ham, or Canadian bacon. Makes 12 servings.
2 cups leftover turkey, thinly sliced
12 whole eggs
1 teaspoon low-sodium Cajun seasoning
2 tablespoons scallions, finely chopped
Preheat oven to 400 degrees. In a muffin pan coated with cooking spray, press turkey into each muffin cup to cover the bottom and sides. Add one egg per "muffin." Sprinkle with a dash of Cajun seasoning and scallions. Bake for 12 minutes for slightly soft yolks (similar to a soft-boiled egg) or 15 minutes for a firmer texture. With a large spoon, scoop each muffin from the tin, and serve warm.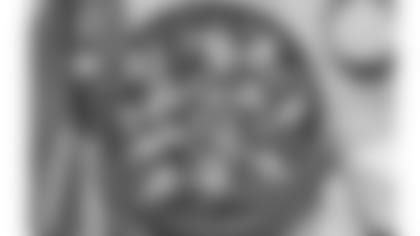 THANKSGIVING LEFTOVER RECIPES: LUNCH
Cranberry-Apple Kale Salad with Parm Frico & Garlic Ciabatta
This hearty kale salad is the stuff of dinner dreams. Toss the tender greens with apple slices, roasted Brussels sprouts and sweet potato, chewy dried cranberries, and a creamy, tangy honey Dijon dressing. It's all topped with Parm frico—aka deliciously crispy cheese wafers—for a hearty-yet-light-feeling dinner you're going to want to make again and again.
Thanksgiving leftover ingredients:
Brussel sprouts
Sweet potatoes
Dried cranberries (or fresh ones)
Sprinkle Parmesan into circles on a sheet pan and bake until golden brown (approx.. 6-8 minutes).
Toss kale, roasted Thanksgiving veggies, cranberries and apple slices in a bowl with honey Dijon dressing. Mix well to coat.
Break frico into bite-size pieces and sprinkle over the salad.
--------------------------------------------------
Curried Turkey Salad
This curried turkey salad is loaded with inflammation-fighting ingredients like turmeric-rich curry powder, garlic, onion, and tart cherries (or cranberries). Combine all the ingredients into a large salad bowl and mix well, tossing to coat. Serve chilled. Makes 6 to 8 servings.
4 cups skinless turkey breast, diced
1 stalk celery, chopped
1 small apple, peeled, cored and chopped
1/3 cup dried tart cherries
1/2 cup chopped toasted pecans
1 clove garlic, minced
1/4 onion, diced
1/8 teaspoon ground black pepper
1/2 teaspoon curry powder
3/4 cup plain lowfat Greek yogurt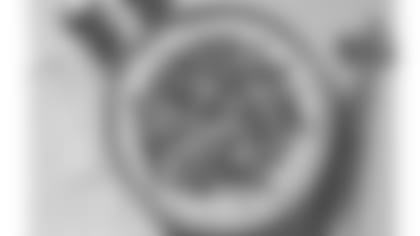 THANKSGIVING LEFTOVER RECIPES: DINNER
Sweet Sriracha Turkey Stir-Fry with Bell Pepper, Green Beans, and Scallion Rice
This stir-fry version features ground turkey simmered in a blend of spicy sriracha and tangy-sweet katsu. It's tossed with crunchy peanuts and tender green beans, bell pepper, and onion, then served over fluffy jasmine rice. The best part? It's ready in just 30 minutes from start to finish—now that's what we call a winning dinner.
Thanksgiving leftover ingredients:
Sauté onions and bell peppers. Add green beans and peanuts until lightly toasted and veggies have softened. Set aside.
Heat up turkey with katsu sauce, water, and sriracha to taste until sauce has thickened.
Serve turkey and vegetables over rice and garnish with scallions.
Eat Right Tuesday will be a year-round feature on NewOrleansSaints.com as the Saints and HelloFresh want to do our part to improve the health and wellness of our Saints family. If you have any ideas or questions for our experts we want to hear them. You can email us at SaintsLiveWell@saints.nfl.com.
HelloFresh is also offering Saints fans $110 off their first order with code "SAINTS". Order now >>