Whether you're menu planning for your big New Year's Eve soirée or simply looking for a delicious recipe to kick off your New Year's resolutions, the Saints Live Well crew and HelloFresh want to get you started on the right foot in 2022. Check out these healthy recipes options that are super easy to make and feature some classic meals that are even said to bring luck and prosperity in the year ahead.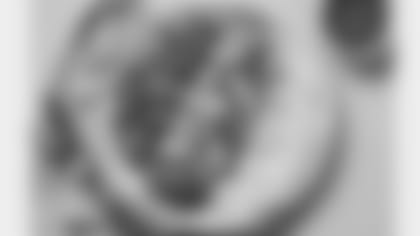 Sweet & Smoky Pork Tenderloin with Chili Roasted Carrots, Mashed Potatoes & Cherry Sauce
If you're craving something that's good and hearty, this recipe has got you covered. Pork tenderloin is rubbed with cinnamon and smoked paprika, which brings a layer of warm aromatics to the meat. It's then roasted and drizzled in a cherry jam sauce that adds sweetness to all that savory. The mashed potatoes on the side keep things creamy and classic, but tender roasted carrots with a sprinkle of chili flakes bring a pop of heat.
Dice potatoes and bring to a boil in a large pot. Cook until tender. Reserve 1/2 cup potato cooking liquid, then drain and return potatoes to pot to mash with sour cream and butter until smooth and creamy. Add reserved potato cooking liquid a splash at a time if needed. Season with salt and pepper.
Place pork on one side of a baking sheet. Toss peeled and cut carrots on empty side with a drizzle of oil, salt, and pepper. Roast at 450 degrees until pork is cooked through. Transfer pork to a cutting board to rest at least 5 minutes. Return carrots to oven and continue roasting until browned and tender
Add Cinnamon Paprika Spice, cherry jam, and white wine vinegar to a bowl. Microwave until warm. Stir in 1 TBSP butter until melted. Season with salt and pepper. Drizzle over pork.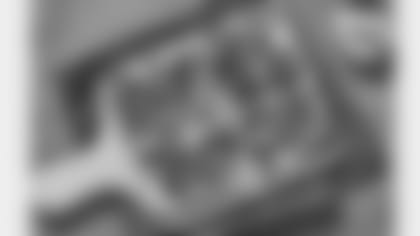 Zucchini & Tomato Flatbreads with Lemon Ricotta, Fresh Herbs, Honey & Chili Flakes
If this recipe could talk, it would say "I'm so fancy!" Seriously: You've got lemony ricotta cheese that's fluffy as a cloud, plus bites of tomato and zucchini bursting with juicy goodness, all piled onto warm and toasty flatbreads. Oh, and can we talk about the bling on top? Parsley, chive, chili flake, and honey garnish that makes each bite light up with herby, spicy, and sweet contrasts. You've just hit dinnertime gold.
Heat a drizzle of olive oil in a large pan over medium-high heat. Add halved zucchini and cook, stirring, until lightly browned and softened. Season with salt and pepper.
Combine halved tomatoes, minced garlic, and a drizzle of olive oil. Season with salt and pepper.
Combine ricotta, lemon zest, olive oil, and lemon juice to taste. Season with salt and pepper.
Place flatbreads on prepared sheet. Evenly spread flatbreads with lemon ricotta and top with zucchini and tomatoes, placing the cut sides up. Bake at 450 degrees until flatbreads are golden brown.
Once flatbreads are done, top with chopped parsley leaves, minced chives, lemon zest, and chili flakes to taste. Drizzle with honey, then slice into pieces.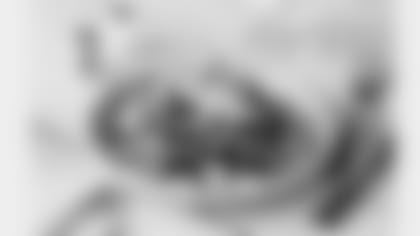 Israeli Black Eyed Peas with Fenugreek, Roasted Eggplant, and Feta
If you haven't worked with fenugreek before, now is the time to add it to your spice repertoire. Its sweet, nutty flavor has notes of celery and maple. It adds a unique flavor profile to this hearty, veggie-filled Middle Eastern stew.
Toss the cubed eggplant on a baking sheet with the fenugreek, olive oil, and a pinch of salt and pepper. Place in the oven for 25-30 minutes, tossing halfway through cooking, until tender and golden brown.
Heat olive oil in a large pan over medium-high heat. Add chopped onion and minced garlic and cook until softened. Add the thinly sliced collard greens and cook until very soft, seasoning with salt and pepper.
Add crushed tomatoes, vegetable stock concentrate, 1 cup water, and cilantro to the pan. Season with salt and pepper. Bring to a boil, then reduce to a simmer.
Stir the black eyed peas into the pan and simmer until the eggplant is ready. Taste and season with salt and pepper.
Plate the eggplant, then top with the black eyed pea mixture. Sprinkle with feta cheese and cilantro. Finish with a drizzle of olive oil, if desired.
Eat Right Tuesday will be a year-round feature on NewOrleansSaints.com as the Saints and HelloFresh want to do our part to improve the health and wellness of our Saints family. If you have any ideas or questions for our experts, we want to hear them. You can email us at SaintsLiveWell@saints.nfl.com.
HelloFresh is also offering Saints fans $110 off their first order with code "SAINTS". Order now >>