No matter what health goals you have set for 2022, our Saints Live Well crew is here to provide tips throughout the year to keep you on track. If eating healthier or even trying new things was on your short list, here are a few flavorful recipes from HelloFresh that will help you stick to your New Year's resolutions and add some fresh ideas to your dinner rotation.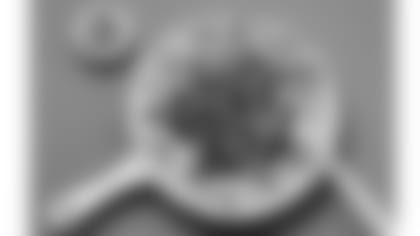 One-Pan Mushroom Cauliflower "Risotto" with Parmesan & Thyme
Our clever chefs created a grain-free take on risotto using cauliflower rice and packed it with triple the mushroom flavor. They cook the "risotto" with deeply-flavored mushroom stock and browned mushrooms, sprinkle it with truffle zest, then finish the bowl with more browned mushrooms. It's mushroom mania in the best way possible.
Place cauliflower rice in a medium microwave-safe bowl and season with salt. Cover tightly with plastic wrap and poke a few holes in wrap. Microwave until tender.
Add thinly sliced mushrooms to a large pan with a large drizzle of oil and season with thyme. Spread mushrooms into an even layer and cook over medium heat until browned and tender. Season with salt, pepper, and a pinch of truffle zest. Remove pan from heat. Reserve half the mushrooms in a small bowl, leaving remaining in pan.
Add thinly sliced scallion whites, garlic, cauliflower rice, and a big pinch of salt to pan with half the mushrooms. Cook until fragrant over medium-high heat. Add stock concentrates and water. Cook, stirring, until water is mostly absorbed. Reduce heat to low. Stir in cream cheese, sour cream, butter, and truffle zest to taste. Stir in Parmesan and season with salt and pepper.
Top with reserved mushrooms and scallion greens and serve.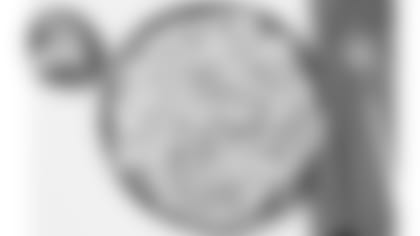 Creamy Chicken & Bacon Filled Ravioli with Caramelized Shallots & Peas
Ravioli are one of our favorite pastas because they pack a punch—and these ones are packed with chicken AND bacon. That's double the (meaty) trouble, double the fun. For the sauce, our chefs made a delicious cream elixir with peas and caramelized shallot. A squeeze of lemon on top adds a dash of zesty flavor to this creamy meal that comes together in just 15 minutes.
Bring a pot of salted water to a boil. Once boiling, gently add ravioli to the pot. Reduce heat to low and cook until tender and floating to the top. Reserve 1½ cups pasta cooking water, then drain.
Heat a drizzle of oil in a large pan over medium-high heat. Add thinly sliced shallot and season with salt and pepper. Cook until softened and lightly browned. Add a splash of plain water and sugar. Cook until shallot is caramelized and jammy.
Reduce heat under pan to medium. Stir in peas, cheese roux, stock concentrate, and reserved pasta cooking water. Cook, whisking frequently, until sauce has slightly thickened and peas are warmed through. Reduce heat to medium low and whisk in cream cheese and butter until melted and combined. Season with salt and pepper to taste.
Gently toss ravioli in the sauce until thoroughly coated. Top with a squeeze of lemon juice.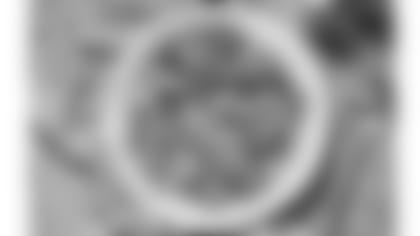 Italian Wedding Soup with Meatballs, Couscous & Kale
The name "wedding soup" supposedly comes from the perfect marriage of all its ingredients, but we like to think it's because the soup is so good, you could make it your one and only. This version stars bite-size mini meatballs that float in an herby, aromatic broth with chewy pearl couscous, tender kale, sweet onion and carrot, and rich Parmesan. It's pretty easy to see why all of this is a match made in heaven.
In a large bowl, combine beef, panko, minced onion, garlic, Italian Seasoning, salt, and pepper. Form into 14-16 1-inch meatballs.
Heat a drizzle of olive oil in a medium pot over medium-high heat. Add meatballs and cook, turning occasionally, until browned all over. Transfer meatballs to a plate and carefully wash out pot.
Heat a drizzle of oil in same pot over medium-high heat. Add diced onion and sliced carrot and cook until browned and slightly softened. Add garlic and Italian Seasoning. Stir in stock concentrates, water, and a big pinch of salt, and bring to a simmer.
Remove and discard any large stems from half the kale and chop into bite-size pieces. Add the chopped kale and couscous to the pot. Cook until couscous and carrot are tender and kale is softened. In the last 2-3 minutes of cooking, return meatballs to pot and cook until cooked through. Taste and season generously with salt and pepper. Top with Parmesan and serve.
Eat Right Tuesday will be a year-round feature on NewOrleansSaints.com as the Saints and HelloFresh want to do our part to improve the health and wellness of our Saints family. If you have any ideas or questions for our experts, we want to hear them. You can email us at SaintsLiveWell@saints.nfl.com.
HelloFresh is also offering Saints fans $110 off their first order with code "SAINTS". Order now >>