As we approach the 2022 NFL Combine on March 1, we are excited to see several college prospects show off their years of hard work and training to reach the next level. If you are embarking on your own training journey, our Saints Live Well crew shares some nutrition tips and recipe ideas from team Director of Sports Nutrition Jamie Meeks that may help you reach your individual goals.
Pre-Workout Training Tips:
Before you hit the track or weights, it is important to fuel your body with the right nutrients that will give you the energy and strength you need to perform better. To maximize the results of your training, try eating a complete meal containing carbohydrates, protein and moderate fat about 2 to 3 hours prior to beginning your regiment. Carbs will help to maximize your body's glycogen (energy) stores for high-intensity exercise while protein improves muscle protein synthesis, prevents muscle damage, and aids in recovery.
If you eat 45–60 minutes prior to your workout, choose foods that are simple to digest and contain mainly carbs and some protein. This will help prevent any stomach discomfort during training.
Pre-Workout Meal and Snack Ideas
Featured Recipe: Energy Bites
These are a Saints player snack favorite that are served on every practice day during the season.
In a large bowl, combine 2 cups old-fashioned rolled oats, ½ cup peanut or nut butter, 2 tbls. honey, 1 scoop protein powder, 1 tbl. chia seeds, 1 tbl. flaxseed, 3 tbls. dark chocolate chips. Mix well.
Cover and refrigerate for about 1 hour.
Remove from fridge and roll into 1-2 tablespoon size balls using your hands.
Store in an airtight container in the refrigerator up to 5-7 days. Makes about 15 servings.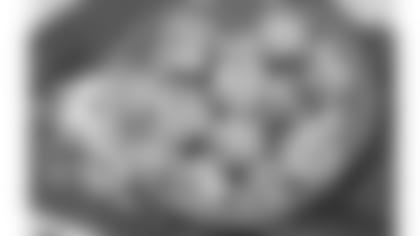 Additional pre-workout recipes:
2-3 Hour Pre-Workout Window:
Fruit smoothies: 1 cup juice or milk + 1 cup fruit
Oatmeal with fresh berries or overnight oats
Peanut Butter & Jelly sandwich - try with graham crackers instead of bread
Fruity Nut Butter Wedges: Spread with 2 tbsp. peanut butter on a whole-wheat tortilla, top with sliced bananas, slices strawberries, and almond slivers. Fold in half, press firmly, and cut into wedges.
Turkey avocado wrap: Whole wheat tortilla, 3-4 slices of turkey, 2 tbsp. avocado, lettuce, tomato
Pita sandwiches: Try turkey, Laughing Cow Cheese, and raspberry spread or a Greek spin with grilled chicken, Romaine lettuce, feta cheese, black olives, tomatoes, hummus
45 minute-1 hour Pre-Workout Window:
30 Animal crackers and 2 tbsp. nut butter
1 oz. pretzels and 2-3 tbsp. of dried fruit
3-5 Fig Newtons
2 cups of frozen grapes with handful of nuts
Energy bars or energy gels with at least 30-45 grams CHO
1-2 pieces of toast and applesauce
½ cup of granola or 1 cup of dried cereal with 2-3 tbsp. of dried fruit
Post-Workout Training Tips:
Recovery nutrition is very important for people who train daily, twice-a-day, and/or compete in multiple games per day or within a day or two. Incorporating post-workout nutrition is a small habit that can have a large & positive impact on performance.
The goal of post-workout nutrition is to help you recover, rehydrate, refuel, build muscle and improve future performance. The main components of a well-designed recovery plan are fluids, carbohydrates, and protein.
Many sports nutrition experts refer to the post-workout "anabolic window of opportunity" when discussing timing of fuel needs. Recent research suggests that this window of opportunity is actually a lot bigger than we previously thought, so there is no need to stress about eating IMMEDIATELY after a workout, game, or practice.
However, about an hour after you exercise is the time in which your body is most in need of nutrients, so planning a recovery meal/snack during this time can initiate refueling and tissue repair better than if you wait. Also, remember to refuel consistently throughout the rest of the day as well.
Fluids: at least 20 ounces
Carbohydrates: at least 50+ grams
Protein: at least 20 grams
Repeat every 2-3 hours
Don't always think protein powder or protein shakes are the only post workout food. More than anything, a well-balanced meal/snack containing a variety of real, whole foods and plenty of fluid is the best post-workout meal you can eat.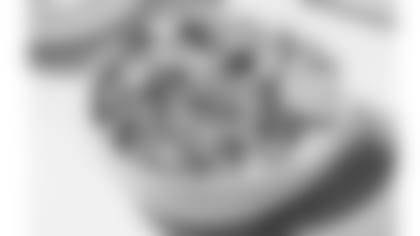 Post-Workout Meal and Snack Ideas
Featured Recipe: Mediterranean Power Bowl with Chickpeas, Avocado, Hummus & Feta
This 10-minute power bowl is packed with wholesome yet filling ingredients. Chickpeas, cucumber, tomatoes, and avocado add amazing variety and texture to the mixed green salad base. Hummus, a great source of plant-based protein, plays a dual role in the bowls: half is used as a creamy dressing and the rest is dolloped on top with olive oil. Finish the bowls with tangy pops of feta and lemon wedges and you've got yourself a hit.
In a large bowl, whisk sour cream and hummus. Season with salt and pepper.
Add drained and rinsed chickpeas, sliced cucumbers, halved grape tomatoes, diced avocado, and chopped chives.
In a medium bowl, toss mixed greens with 1 tbsp. olive oil, lemon juice and feta. Fold salad into chickpea and hummus mixture. Season to taste with salt and pepper.
Divide into bowls and add a dollup of hummus in the center. Garnish with more feta and chives.
Additional post-workout recipes:
Turkey and cheese wrap
Peanut Butter and jelly sandwich & chocolate milk
Protein Smoothie – 1-2 scoops of whey or plant protein, 1-2 cups of fruit, low fat yogurt, milk of choice. Other add ins: flaxseed, chia seeds, oats, peanut butter, spinach, etc.
Greek yogurt and fruit parfait
Oatmeal protein bowl- ½ cup -1 cup cooked oats + one scoop of favorite protein powder. Top with favorite fruit, nuts, and seeds. Mix in ¼ cup of Greek yogurt for a creamier texture.
Egg and Cheese Sandwich - Fried or sliced boiled egg on whole wheat toast or bagel. Season and layer with tomato, spinach, and low-fat cheese.
Egg Frittata: Whisk 8 eggs and ¼ cup of skim milk together. Add salt and pepper to taste. Spray 8x8 dish with non-stick cooking spray and add a variety of vegetables at bottom of dish. If desired, add ground turkey or chicken sausage before pouring eggs over vegetables. Bake for 20-25 minutes at 350 degrees or until cooked through.
Tuna Pita: Whole wheat Pita, water packed tuna, 1 tbsp. reduced fat mayo (optional)
Pita Pizza: Whole wheat Pita, tomato sauce, low fat shredded mozzarella cheese, grilled chicken strips
Inside out Sushi Bowl: ½ cup-1 cup brown rice, your favorite fish, edamame, red pepper, mango, cucumber, shredded carrots, and ¼ avocado. Mix 2 tbsp. of light coconut milk with 1 tsp. of soy sauce and drizzle over mixture. Top with sesame seeds, crumbled seaweed pieces, and green onions.
Eat Right Tuesday will be a year-round feature on NewOrleansSaints.com as the Saints and HelloFresh want to do our part to improve the health and wellness of our Saints family. If you have any ideas or questions for our experts, we want to hear them. You can email us at SaintsLiveWell@saints.nfl.com.
HelloFresh is also offering Saints fans $110 off their first order with code "SAINTS". Order now >>