It's not what you see from special team units in the preseason that's most concerning.
Partly, that's what has been on the mind of New Orleans Saints special team coordinator Darren Rizzi as the Saints prepare to open the season against Green Bay on Sunday, at TIAA Bank Field in Jacksonville, Fla.
Pivotal special team plays frequently make appearances early in the season. Rizzi wants to make sure his special team units are the ones making them.
"We actually just were stressing that in some meetings (Wednesday) and today," he said. "A lot of times, the preseason special teams is a lot different than the regular season special teams. It was one of my concerns last year, with no preseason games.
"A lot of times, we're stressing the protection part of it – the field goal protection, the punt protection – because a lot of times, you're not really seeing in the preseason games the teams' best look, or best rushes, if you will. Ball security with the returners is a huge emphasis, the protection is a huge emphasis.
"I mentioned to (Coach) Sean (Payton), that was one thing that jumped out to me on that first weekend of college football. You saw a lot of huge plays in the special teams area, whether it was turnovers, or big returns, or blocks. I think a part of that in the college game is because they don't have the ability to have any preseason games. And then for us on the flip side, it's a little bit because the special teams portion of the preseason games is a lot different."
Too, the regular season will be different for the Saints, from two significant aspects. First, the team will open the season with Blake Gillikin at punter (Thomas Morstead had been the team's punter since 2009) and, likely, with Aldrick Rosas at kicker (Wil Lutz had surgery in training camp).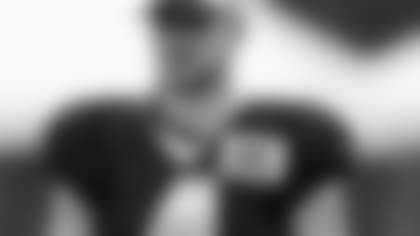 "I'm glad Blake was able to get a couple of preseason games under his belt, but this will be his first regular-season game," Rizzi said. "I really like the body of work he had last year in camp, and then this year again. But at the same time, this will be the first time he's kicking in a regular-season game. And the kicker spot, too. It's something we're emphasizing here during the week, (but) at the same time I have a lot of confidence in our team, I have a lot of confidence in our group."
Second, several younger, less experienced players will have more prominent roles now that stalwarts Justin Hardee and Craig Robertson no longer are with the team.
"I've been really, really pleased with our work ethic," Rizzi said. "We knew coming in it was something that was stressed, that we have a lot of holes to fill. I've seen a lot of progress from a lot of young guys, the first- and second-year players. And really, I'm excited to go out there and watch them do it for the first time live.
"There's a number of players that will be playing a considerable amount of reps for us in the game that haven't had a ton. At the same time, I think we have a good mix of youth and experience. There's a group of some of those young players that I'm really excited to get out there because I think they're very talented and I'm looking forward for them to show what they can do."