Absolutely, the New Orleans Saints will be players in free agency, which officially will begin on Wednesday, March 16, but unofficially commences Monday, March 14, with a two-day period in which players and teams can negotiate and agree to terms on contracts.
But New Orleans, with several notable players on the market, expects to allow others to make the initial splash before it hops into the waters.
Executive Vice President/General Manager Mickey Loomis said at the NFL Combine that the Saints were unlikely to be Day 1 or 2 shoppers.
"Our philosophy is going to be, we're looking for value in free agency," he said. "We're going to be looking for a value player or two in that middle-market, low-market range."
New Orleans will pursue re-signing some of its own. Among the Saints' list of unrestricted free agents is quarterback Jameis Winston (who helped the team to a 5-2 record last season before tearing his left ACL), left tackle Terron Armstead (three-time Pro Bowler), safety Marcus Williams (team-leading 15 interceptions since 2017), receiver Tre'Quan Smith, defensive back P.J. Williams and linebacker Kwon Alexander. All were starters or played significant snaps last season; Marcus Williams played last season under the franchise player designation.
The significant restricted free agent is receiver/returner Deonte (Harris) Harty, a Pro Bowl and All-Pro returner in 2019 who had career highs in receptions (36), receiving yards (570) and receiving touchdowns (three) last season.
One of New Orleans' highest priorities this offseason is at quarterback. Taysom Hill and Ian Book are under contract, with Winston and Trevor Siemian on the market. All four started games for the Saints last season.
Loomis said that Winston (1,170 passing yards, 14 touchdowns, three interceptions last year) is a strong consideration for New Orleans.
"Hopefully we can get something done with one of the guys that's available," he said at the Combine, "and Jameis is certainly an option for us and hopefully we're an option for him, as well. We'll go through the process here and see what happens."
The Saints also will be looking for reinforcement at receiver. Even with Michael Thomas, the record-breaking receiver and NFL Offensive Player of the Year in 2019, poised to return from injury after missing the 2021 season, the undetermined status of Smith and Harty could leave the Saints in the market for additions via free agency or the NFL Draft, or both.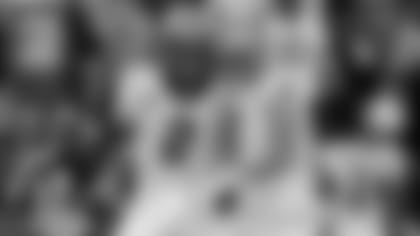 SAINTS NOTABLE FREE AGENTS