FRONT OFFICE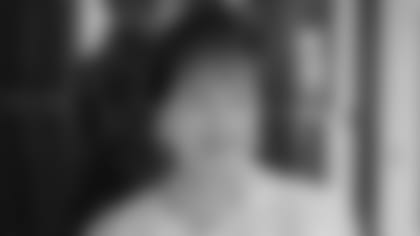 Gayle Benson
Owner & Chief Executive Officer
Gayle Benson provides leadership for the New Orleans Saints and New Orleans Pelicans. She succeeds her late husband, Tom Benson, who passed away on March 15, 2018, after serving as Owner of the Saints since 1985 and the Pelicans since 2012. The New Orleans native is an accomplished business professional and philanthropist with strong ties to the local community and is dedicated to contributing to the growth and enhancement of the Gulf South region.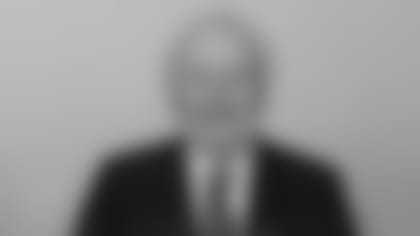 Tom Benson
Owner/Chairman, 1985-2018
In a career in business and professional sports that spanned over 70 years, Tom Benson was an endearing figure in his hometown of New Orleans as well as throughout the NBA and the NFL. Mr. Benson served as the owner of the New Orleans Pelicans since 2012 and the New Orleans Saints since 1985 until his death on March 15, 2018. He was survived by his wife Gayle.
Executive Staff
Melissa Scott

Senior Executive Assistant to the Owner

Melissa Hoang

Executive Personal Assistant to the Owner

Jeanne Brown

Executive Assistant to the President

Eldric Washington

Personal Assistant to Owner
Football Operations
Zach Stuart

Director of Analytics

Derek Stamnos

Director of Team Operations

Grant Mathews

Manager of Team Operations

Debbie Gallagher

Executive Assistant to the EVP/General Manager
Player Personnel
Tosan Eyetsemitan

Pro Scout

Chad Vincent

Director of Football Applications

Abby Wingo

Software Developer, Football Operations

Alex Santana

Associate Software Developer, Football Operations

Ben Autin

Software Developer

Harry Piper

Scouting Assistant

Rishi Desai

Scouting Assistant
Player Engagement
Danny Lawless

Director of Security

Evan Meyers

Legends & Alumni Manager/Assistant Player Engagement

Dan Simmons

Legends & Alumni Coordinator
Athletic Training/Medical
Shone Gipson

Head Athletic Trainer

Jonathan Gress

Director of Rehabilitation

Bobby Feeback

Assistant Athletic Trainer

Dr. John Amoss

Team Physician

Dr. Karim Meijer

Team Orthopedist

Dr. W. Stephen Choate            

Team Orthopedist

Dr. David Leslie

Team Physician
Football Video
Joe Alley

Assistant Video Director

Tim Youngblood

Video Assistant

Christopher McNeice 

Video Assistant
Equipment
Corey Gaudet

Assistant Equipment Manager

Mason Jansen

Equipment

Richard Killian 

Assistant Equipment Manager

Ben Steib

Equipment Assistant

Chase Hollis

Equipment Assistant

Carson Shelton

Equipment Assistant

Cory Eugene

Equipment Assistant

Mason Jensen

Equipment Assistant
Governmental Relations and Business Operations
Stephen Pate

VP, Business Operations

Ian Tigchelaar

Senior Director of Operations

Katie Krajcer

Director of Event Policy & Fan Engagement

Courtney Kennedy

Operations Manager

Megan Bourg

Manager of Event Policy & Fan Engagement

Morgan Parmer

Sr. Manager, Fan Engagements & Initiatives

Giancarlo Hernandez

Operations and Fan Engagement Coordinator

Brady Johnson

Operations and Fan Engagement Associate

Kelsey Curry

Fan Engagement Associate
Community Relations
Elicia Broussard Sheridan

Senior Director of Social Unification and Youth Sports Development

Austin Pasco

Youth Football Development Manager

Adam Fournier

Manager, Social Responsibility

Justine Drake

Community Relations Coordinator

Emily Heinemann

Community Relations Associate

Amon Crisden

Youth Sports Development Associate

Ahmad Jones

Youth Sports Development Associate
Marketing and Game Presentation
Nancy Gold

Vice President, Brand Strategy

Dan Askin

Director of Digital Marketing

Hollin Caire

Design Director & Project Manager

Christopher Grim

Graphic Designer

Luke Halvorsen

Graphic Designer

Tiana Watts

Graphic Designer

Grant Osborne

Creative Services Associate

Mariana Jerez

Sr. Manager, Special Events

Charity Mackey

Brand and Events Coordinator

Sara Anderson

Director, Entertainment Teams

Jenny Craig

Entertainment Teams Manager

Chryssi Flores

Director of Game Experience

Hailey Williams

Sr. Game Experience Coordinator

Anitra Christman

Live Entertainment Coordinator

Issmeal "Ish" Anany

Game Experience Coordinator

Kinsey Hopkins-Campbell

Game Experience Coordinator

Jessica Weinberg

Live Entertainment Coordinator

Benjamin Grinsteiner

Game Experience Associate

Allison Lichte

Game Experience Associate
Communications
Justin Macione

Director of Football Communications & Publications

Davis Friend

Football Communications Coordinator

Sam Shannon 

Corporate Communications Manager

Grant Segar

Communications & Government Relations Associate

Cass Lepeyre

Football Communications Associate
Digital Media
Doug Tatum

Vice President/Digital Media

Alex Restrepo

Director of Social Media

Beth Blackburn

Director of Digital Platforms

Andy Weilbaecher

Digital Developer

Justin Vlosich

Digital Media Coordinator

Andrew Lang

Digital Media Associate

Megan Kottemann

Social Media Manager

Madison Leavelle

Social Media Illustrator

Tatiana Lubanko

Social Media Coordinator

Christian Verde

Social Media Coordinator

Jean-Marie Jenkins

Social Media Associate

Hannah McCreight

Social Media Associate

Michael C. Hebert

Director of Photography
Production
Shaneika Dabney-Henderson

Vice President of Production

James Crosbie

Sr. Director of Production

Jon Lavengetto

Senior Content Manager

Shota Hashimoto

Sr. Motion Graphics Manager

Brianna Latino-Stubbs

Director, Production

Edwin Ford

Production Manager

Layne Murdoch Jr.

Director, Photography

Brendan Hassett

Live Stream Manager

John Sebag

Videographer

Forest Gaines

Producer/Editor

Jonathan Mahody 

Producer/Editor

Chrys Sims

Producer/Editor

Blairre Perriatt

Senior Motion Graphics Coordinator

Issabelle Vu

Motion Graphics Coordinator

Ryan Micklin

Jr. Editor

Jada Brown

Video Production Associate

Colin Spangler

Video Production Associate

Nik Wismar

Motion Graphics Associate
Broadcast
Josh Richardson

Executive Producer

John DeShazier

Senior Writer/Digital Media Contributor

Todd Graffagnini

Digital Media Contributor

Erin Summers

Team Reporter

Mike Hoss

Radio Play-By-Play Announcer

Deuce McAllister

Radio Color Analyst
Finance and Accounting
David Chaix

Vice President, Head of Team Accounting

Mallory Vedros

Controller

Kristi Dupuy

Senior Accounting Coordinator

Josh Harris 

Sr. Accounting Coordinator

Alicia Dupart

Payroll Manager

Felicia Jones

Payroll Specialist

Justin Pellegrini

Financial Reporting Manager

Teresa Magallanes

Accounts Payable Coordinator

Alex Watermeier

Accounts Receivable Coordinator
Business Analytics
Rich Barbier

Vice President, Consumer Insights and Analytics

Basem Elkhatib

Senior Business Intelligence Analyst

Sarah Lassman

Senior Business Intelligence Analyst

Sam Murray

Data Engineer

Luis Villaseñor

Business Intelligence Analyst

Victoria Boldis

Consumer Insights Analyst

Leighla Waterman

Consumer Insights Analyst
Human Resources
Mary Vinet

Sr. Director, People and Benefits

Linley Fenlason

Senior Talent Acquisition and Retention Manager

Jay Romig

Executive Director, Administration

John Berfect

Mail Clerk

Darvelle Hutchins

Vice President, Equity and Social Impact

Charlene Brown

Benefits & Legal Coordinator

Katie Keane

HR Coordinator

Tori Scott

Receptionist
Information Technology
Jeff Huffman

Senior Director of IT Security & Administration

Jody Barbier

Senior Director of IT Operations

Chris Chapital

Sr. Manager, Computer and Information Systems

Brock Orrett

Systems Administrator

Joaquim Burras

IT Support Specialist

Robert Crump

IT Support Specialist

Kelvin Smith

Network Administrator
Facilities
Terry Ashburn 

Facilities Director

Wade Vicknair

Assistant Facilities Manager

Corey Rogers

Facilities Manager

Gordon Duplessis

Groundskeeper

Frank Gendusa

Groundskeeper

Cody Vicknair

Groundskeeper
Legal
Matthew Sharpe

Associate General Counsel
Corporate Partnership
Matt Webb

Vice President/Corporate Partnerships

Johnny Pizzo

Director of Partnership Sales

Erica Bernadas

Director of Sales & Innovations

Erik Naranjo

Director, Partnership Marketing

Justin Baldinger

Director, Partnership Sales & Strategy

Victoria Leahy 

Executive Manager

Andrew Boylan 

Partnership Sales, Account Manager

Taylor Johnson

Director of Partnership Marketing

Desiree' Chambers

Partnership Marketing Manager

Sara Hayes

Partnership Marketing Manager

Caitlin Link

Partnership Marketing Coordinator

McKell McLaughlin

Partnership Marketing Manager

Eavan Roark

Partnership Marketing Manager

Russell Tebeleff

Partnership Marketing Manager

Sydney LaBiche

Partnership Marketing Coordinator

MaryClare Stannard

Partnership Marketing Manager

Fred Ruckert

Senior Manager, Broadcast & Media Partnerships

Blair Positerry

Graphic Design & Events Manager

Ashley Livaccari

Project Coordinator

Andrew Cronin

Corporate Partnership Associate

Ryan Ngo

Corporate Partnership Associate
Ticket Sales and Service Leadership
Bryan Ross

Vice President/Ticket Sales, Service and Operations

Blake Simon

Senior Director of Ticket Service & Operations

Chris Guidry

Senior Director of Season Tickets and Group Sales

Matt Dixon

Senior Director of Ticket Sales

Zac Cooper

Director of Season Ticket Sales

Brian Bean

Manager of Season Ticket Sales

Anthony Parilla

Director of Sales & Retention
Premium Seating
Molly Threeton 

Manager of Premium Service

Meghan Rotolo

Premium Service Coordinator

David Stern

Senior Premium Account Manager

Jesse Nantz

Senior Premium Account Manager

Robbie Lynch

Premium Seating Account Executive

Tyler Westbrook

Premium Seating Account Executive
Season Ticket Sales and Retention
Courtney Gros

Senior Sales & Retention Account Executive

Blake Leonard

Senior Sales and Retention Account Executive

Carrie Albright 

Sales & Retention Account Executive

Larry Staub III

Sales & Retention Account Executive

Jordan Thomas

Sales & Retention Account Executive

Austin Busby

Sales & Retention Account Executive

Tyler Sherman

Season Ticket Account Executive

Johnathan Rene

Season Ticket Account Executive

Cody Link

Season Ticket Account Executive

Gabriel Chasin

Season Ticket Sales Account Executive

Ryan Callahan

Season Ticket Sales Account Executive

Mallory Panzavecchia

Season Ticket Sales Account Executive

Chandler Blackmond

Season Ticket Sales Account Executive

Bryan Morris

Ticket Customer Service Associate

Josh Daniels 

Season Ticket Service Coordinator

Bryson Parker

Season Ticket Service Coordinator

Chelsey Morris

Ticket Customer Service Associate

Deonte Hurst

Ticket Customer Service Associate

Russell Houston

Ticket Customer Service Associate
Group Sales
Denton Hunter

School Program Sales and Service Manager

Chris Harpster

Group Sales Manager

Eric Morris

Group Sales Account Executive

Lindsey Stanek

Sr. Group Sales Account Executive

Caroline Yates

Group Sales Account Executive

Bailee McCoy

Group Service Coordinator

Ally Musso

Group Service Associate

Sophie Lazear

Group Service Associate
Ticket Operations
Daniel Holden

Director of Ticket Operations

Joe Chavis

Ticket Operations & Parking Services Manager

Angela Leon

Ticket Administration Manager

Lauren Brown 

Ticket Operations Manager

Austin Myers

Box Office Manager

Anna Haun

Ticket Operations Coordinator

Jesus Jaime-Gutierrez

Ticket Operations Coordinator

Emerson Nance

Ticket Operations Associate
Inside Sales
Gene Baker

Inside Sales Consultant

David Brosnan

Inside Sales Consultant

Jacorey Brown

Inside Sales Consultant

Jack Gordon

Inside Sales Consultant

Lilian Johnson

Inside Sales Consultant

Brendan Keith

Inside Sales Consultant

Miguel Leal

Inside Sales Consultant

Brian Mensch

Inside Sales Consultant

Victoria Reid

Inside Sales Consultant

Jacob Snyder

Inside Sales Consultant

Frank Timphony

Inside Sales Consultant

Eric Yalowitz

Inside Sales Consultant