As we approach the 2022 NFL Draft on April 28-30, NewOrleansSaints.com takes a look at the history of their overall pick positions and the players it brought into the league. The Saints will have picks in Round 1 (16th and 19th overall), Round 2 (49th), Round 3 (98th), Round 4 (120th), Round 5 (161st), and Round 6 (194th).
Over the past 10 drafts, linebackers have been selected the most at Pick No. 120 with three of the past 10 selections. Running backs are the second most selected position with two. The Saints have drafted at No. 120 twice, selecting Harlan Huckleby in 1979 and David Onyemata in 2016.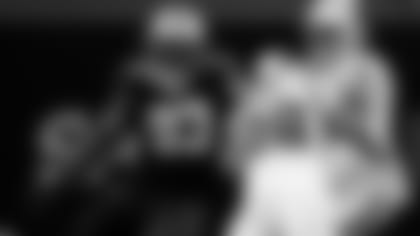 YEAR-BY-YEAR BREAKDOWN OF 120TH PICK:
2021: New England Patriots, RB – Rhamondre Stevenson, Oklahoma
2020: New York Jets, RB – La'Mical Perine, Florida
2019: Seattle Seahawks, WR – Gary Jennings, West Virginia
2018: Seattle Seahawks, TE – Will Dissly, Washington
2017: Minnesota Vikings, LB – Ben Gedeon, Michigan
2016: New Orleans Saints, DT – David Onyemata, Manitoba
2015: Cincinnati Bengals, DB – Josh Shaw, USC
2014: Arizona Cardinals, QB/TE – Logan Thomas, Virginia Tech
2013: Minnesota Vikings, LB – Gerald Hodges, Penn State
2012: Cleveland Browns, LB - James-Michael Johnson, Nevada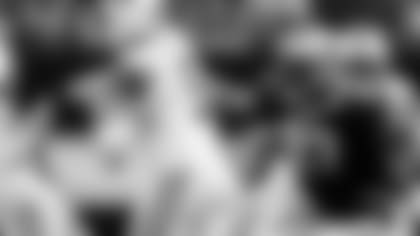 120 TO THE 504:
The Saints are no stranger to pick No. 120. In 2016, New Orleans took standout defensive lineman David Onyemata, who has become a lock-in starter for them ever since. New Orleans will be looking to make another impact selection this season with this fourth round pick.
Onyemata has played 89 games since being drafted. He has achieved 193 tackles, 98 of which were solo tackles, 18 sacks, one interception and five passes defended.