As we approach the 2022 NFL Draft on April 28-30, NewOrleansSaints.com takes a look at the history of their overall pick positions and the players it brought into the league. The Saints will have picks in Round 1 (16th and 19th overall), Round 2 (49th), Round 3 (98th), Round 4 (120th), Round 5 (161st), and Round 6 (194th).
Over the past 10 drafts, linebackers, tackles, and defensive tackles have been selected at pick No. 19 the most with two a piece. The Saints have not selected at No. 19 since 1989 where they selected defensive lineman Wayne Martin.
Pick No. 19 has seen a lot of talent in the past 10 years. Players selected at 19 include two Pro Bowlers, three Super Bowl champions, two All-Pro players, and three PFWA All-Rookie team selections.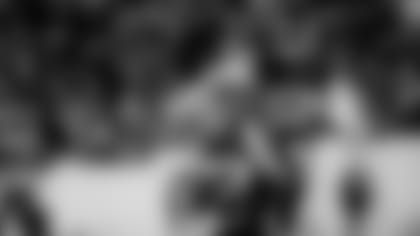 YEAR-BY-YEAR BREAKDOWN OF 19TH PICK:
2021: Washington Commanders, LB – Jamin Davis, Kentucky
2020: Las Vegas Raiders, DB – Damon Arnette, Ohio State
2019: Tennessee Titans, DT – Jeffery Simmons, Mississippi State (Second Team All-Pro, Pro Bowl)
2018: Dallas Cowboys, LB – Leighton Vander Esch, Boise State (Second Team All-Pro, Pro Bowler, All PFWA All-Rookie) *2017: Tampa Bay Buccaneers, TE *– O.J. Howard, Alabama (Super Bowl champion)
2016: Buffalo Bills, DE – Shaq Lawson, Clemson
2015: Cleveland Browns, C – Cameron Erving, Florida State (Super Bowl champion)
2014: Miami Dolphins, T – Ja'Wuan James, Tennessee (PFWA All-Rookie Team)
2013: New York Giants, T – Justin Pugh, Syracuse (PFWA All-Rookie Team)
2012: Chicago Bears, DE - Shea McClellin, Boise State (Super Bowl champion)
Leighton Vander Esch
Pick No. 19 is highlighted by Dallas Cowboys linebacker Leighton Vander Esch. He has played 52 games with the Cowboys, amassing 349 tackles, eight tackles for loss, four quarterback hits, three interceptions and one fumble recovery. He has been selected to a Pro Bowl as well as been on two All-Pro teams. Vander Esch has been a staple on Dallas' defense since he came into the league.