The Vikings are 7-1 when they played at home in the U.S. Bank Stadium this season. Their only home loss came in Week 2 against the Detroit Lions on Oct. 1, 2017.
Minnesota holds two spots on The Associated Press 2017 NFL All-Pro First Team, and three on the All-Pro Second Team. Three of the four are defensive players.
First Team:
Cornerback Xavier Rhodes – 56 tackles, 10 passes defended and two interceptions.
Safety Harrison Smith – 78 tackles, 1.5 sacks, 12 passes defended and five interceptions.
Second team:
Wide receiver Adam Thielen – 1,276 yards on 91 receptions, four touchdowns
Edge rusher Everson Griffen – 45 tackles, 13 sacks, three forced fumbles
Linebacker Anthony Barr, another defensive threat, was named to the 2018 Pro Bowl team.
The Vikings offensive line started seven different combinations during the season and could make more adjustments in the post season. Pat Elflein, their rookie-starting center, was inactive during Week 14 and Week 17 due to a shoulder injury, but is likely to play for the NFC divisional game. Left guard Nick Eaton suffered an ankle fracture in the Week 16 game against the Green Bay Packers and is ruled out for the remainder of the season.
When Elflein was out during the season finale, right guard Joe Berger was forced to take over at center. If Elflein plays against the Saints, there will still be a gap at right guard with Easton's season ending injury. Berger (right guard) might switch to left guard, forcing tackle Mike Remmers to move on the inside to right guard.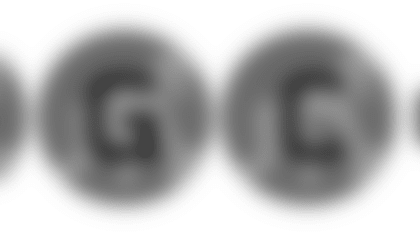 Tackle Left Guard Center Right Guard Tackle
Usual starter
T Riley Reiff
Usual starter
LG Nick Easton
Usual starter
C Pat Elflein
Usual starter
RG Joe Berger
Usual Starter
T Mike Remmers
Possible adjustment
RG Joe Berger
Possible adjustment
RG Joe Berger
Possible adjustment
T Mike Remmers
Possible adjustment
T Rashod Hill
Starting quarterback Sam Bradford suffered knee injury in Week 1 against the New Orleans Saints and continued to battle "wear and tear in his knee joint" throughout the rest of the season. Bradford's injury was stated as "difficult to manage and treat," forcing Case Keenum to step up in the starting role. The backup quarterback has since led the Vikings to 12 victories, giving Bradford ample time to rest and recover. Keenum is having the best season of his five-year career, and ranks No. 12 in completions. His passer rating of 98.3 was the seventh best in the NFL.
Inside the 20, Minnesota's defense ranks No. 1 in the NFC and No. 3 in the NFL. The Vikings allow their opponent to score a touchdown 40 percent of the time and have only allowed 15 field goals inside the 20.
Minnesota has two wide receivers ranked in the top 25, Adam Thielen and Stefon Diggs. Thielen ranks No. 5 among receivers in yards per game with 79.8 and Diggs ranks No. 23 with 60.6. The duo has combined for 155 catches, 2,125 yards and 12 TDs.
Running backs Latavius Murray and Jerick McKinnon combined for 1,412 rushing yards in 2017 after Dalvin Cook's injury in Week 4. Murray ranks No. 23 among running backs in yards per game with 52.6 and McKinnon ranks No. 45 with 35.6.
Punter Ryan Quigley averages 42.2. yards per punt and tied an NFL record by not having any touchbacks this season.
Defensive tackle Linval Joseph ranks No. 4 in combined tackles with 68. Defensive tackle Tom Johnson, a former Saint ('11-'13) leads all non-starting defensive tackles in sacks with 11.5. This season the Minnesota defense allowed the second-fewest rushing yards per game with 83.6.
Photos of New Orleans Saints DE Tom Johnson from the 2013 season. (New Orleans Saints photos)