It has not been customary during Sean Payton's tenure as coach of the New Orleans Saints to see a Saint offense have 21, 22 and 21 pass attempts during a three-game run, as has been the case for the Saints in the first three games of 2021.
But that has proven to be part of a winning formula for New Orleans, which is 2-1 entering Sunday's game against the Giants (0-3) at the Caesars Superdome.
So while the total number (341 net passing yards through three games) represents a figure that often has been a one-game outing for Payton's offenses, it hasn't skewed the process of winning.
"It just is what it is," Payton said. "If you're looking at three-game totals, obviously, it's not the numbers or any of those things. (But) I like how we're protecting the football, I think we've done a good job of understanding how to win two of these first three games, and we'll go from there.
"We're in the business of winning, right? And honestly, it doesn't have to be aesthetically pleasing, either. It just truly is what it is. But if you have a game like you had against Carolina offensively (80 net passing yards), that's going to take eight, 10 weeks before you're into some normal numbers, if you're even having normal numbers.
"I think what was important was the final drive in that game (against New England, a 13-play, 75-yard drive that lasted 6:45) – converting the third downs we needed. Defensively, three takeaways – that was important. We ran the ball effectively, they didn't – that was important. We matched the intensity in the special teams – that was important.
"When I get on the bus, I'm not even thinking about how many yards we just threw for. I'm thinking about what were the keys to victory and one of them was, we've got to be more effective running the ball than New England."
STILLS OF THE NIGHT: It didn't take long for receiver Kenny Stills to acclimate to the Saints' offense after rejoining the team. Stills, who began his career with the Saints in 2013-14, spent six seasons away but cozied up to the offense quickly. In his first game this season, against the Patriots, he caught a 17-yard pass and was targeted on an end zone throw.
"He's extremely, extremely smart," Payton said. "I'm sure (he had some) carryover and then some nuances that are different. But I think in Day 2 he had most of it, in Day 3 he had all of it. It's good to see him getting some work and having some contribution last week. He's an extremely smart player and I think someone that we feel like can help us."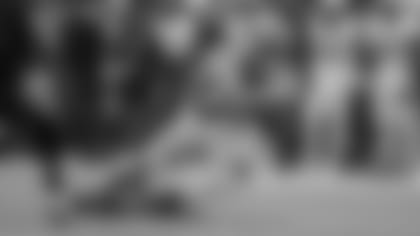 NEITHER WIND NOR RAIN: Payton said the Saints already are building their identity, and aren't waiting for injured or suspended players to return. "This is our league," he said. "Some teams are healthier than others, some teams aren't, some teams have players that are suspended, some teams don't. And honestly, no one cares.
"And I say that relative to, you're out of your city for a month – you've got to play, and you've got to go out and perform and it's your job to do that. And there's no side note. There's none of that. And so, the minute that you begin looking at it that way, then you've already created an excuse if you don't have success.
"And so the focal point is so narrowed to the week's opponent and what has to happen to win this game. And that's it. You pay attention maybe to the Thursday night game, you see a Monday night game. All right. But the focal point is strictly on, What are the keys to winning this game against New York? And what is it that we have to do better? And then, what is it that we have to take away or stop? And then the players come back when they get healthy, they come back when they're not suspended, and there are other players that'll be injured. It just keeps going, and that really is the truth."