For all the exterior hand-wringing and teeth-gnashing, New Orleans Saints Coach Dennis Allen is right: There's no reason for the Saints, 2-2 entering Sunday's game against New England (1-3) at Gillette Stadium in Foxborough, Mass., to panic this early in the season.
But, too, Allen doesn't evade the fact that improvement is necessary and must be done quickly in order for the Saints to avoid losing their third consecutive game. Here are a few ways that can be done:
2. TAKE ADVANTAGE OF ABSENCES: New England's defense will be without its best pass rusher (defensive end Matt Judon) and its best cornerback (rookie Christian Gonzalez), who both were injured against Dallas; each possibly will miss the rest of the season. No doubt, Patriots Coach Bill Belichick will craft a defensive scheme for Sunday that will play to New England's strengths. The Patriots traded for cornerback J.C. Jackson to help soften the blow, but the Saints' offense has to be able to take advantage when the opponents' top two defenders are out of the lineup. It won't be a cakewalk for Carr, his offensive line, Thomas, Chris Olave and Rashid Shaheed, but opportunity may be there.
3. REGAIN THE SWAG: Defensively, it's not as if the Saints have been abysmal in the last two games. Allowing 22 points and 347 yards per game isn't atrocious. But for a Saints defense that has prided itself on being the backbone of the team, it's unacceptable and for a unit that simply cannot afford any slips while New Orleans' offense searches to find its way, it's too much because offensive help hasn't been a given. Two turnovers forced and two sacks means not enough pressure has been generated, and much of that falls to the defensive line: Cameron Jordan, Bryan Bresee, Carl Granderson and the rest of the D-line are going to have to be better against New England's Mac Jones (93 of 146 for 898 yards and five touchdowns, with four interceptions in the first four games and benched last Sunday after 12 of 21 for 150 yards and no touchdowns, with two interceptions, against Dallas). Jones is mobile enough to cause issues if rush lane integrity lapses. New Orleans' front can't require the secondary to cover for extended periods of time. New Orleans also has to be prepared for backup quarterback Bailey Zappe, who possibly could see action if Jones again is ineffective.
4. LOCK IN: That said, just because the Patriots are averaging 227 passing yards per game (12th in the league) doesn't mean the Saints' secondary can afford to exhale. Tampa Bay passed for only 239 yards against New Orleans, but three of the 25 receptions went for touchdowns. Most of the secondary – including star cornerback Marshon Lattimore – didn't have its best day against Tampa Bay. Tight end Hunter Henry (17 catches for 176 yards and two touchdowns) and receiver Kendrick Bourne (16-175-2) are the biggest threats; New Orleans has to enact a plan to slow them down. If cornerback Paulson Adebo is back, that should help.
5. SPECIAL HELP: The Patriots are renowned for standout special teams, but the Saints could use some help from the unit. Shaheed could provide a boost with a big kick return, but perhaps even more, Grupe and punter Lou Hedley can't have substandard games. Points and field position likely will be at a premium.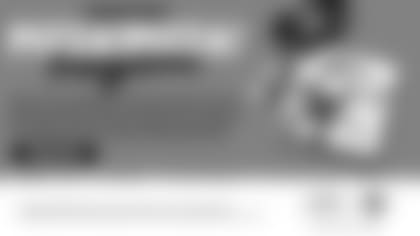 Little Caesars® is always the winning play on Saints gameday! Order online at littlecaesars.com during Pizza!Pizza!® Pregame — 1 hour before or 3 hours after kickoff on Thursdays, Mondays, and all day Sunday. You'll score fun perks and be entered to win a trip to Super Bowl LVIII! No purchase necessary. Visit Littlecaesars.com/NFL for rules.