New Orleans Saints receiver Michael Thomas was placed on injured reserve Thursday and likely will miss the remainder of the season. Thomas will have surgery to repair a toe injury that he sustained in Week 3.
His teammate, running back Alvin Kamara, offered these feelings on Thomas on Friday:
"I have to speak to Mike for a second, because I was kind of thinking about that earlier. It just sucks to have a player that caliber, an elite player that obviously works hard and is passionate about the game, that just kind of got hit with some unlucky things.
"I just saw a couple of comments in the media about him, basically, like, 'You can't trust him,' 'He's not being honest about his injury,' like, 'Why is he waiting till now to be ruled out?' Nobody knows what we go through in here. The masses just see Sunday. It's a lot of ---- we gotta go through. So, a player like that that's fighting to get back – not only for his team, but for the fans and for this city – and for people to be talking ----, it irks my soul to see that.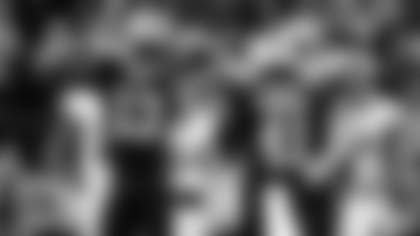 "Because, nobody is in here, like, 'Yeah, let me get injured and not play and just get paid.' We get paid to play and we want to be available, but when you can't do it, there are certain things you've got to be smart about. He's not going to ruin the rest of his career for right now. Obviously, he has something that he has to attend to and there's attention on it and he has to fix it so it doesn't get any worse and it doesn't mess his career up later down the road.
"I had to say that, because Mike – out of anybody in this locker room – he's one of them dudes that's fighting to be on the field. He even wanted to play, still, knowing that he had to do that and fix his foot and be out for the season. With that being that severe, he was trying to play last week (against the Raiders) and I'm like, 'Man, if you can't go, you can't go.' And he was like, 'Man, I might be back.'
"Whenever we can get him back – obviously he's done for this season, but hopefully next season we can get him back."