The good thing for the New Orleans Saints, in the aftermath of a 20-13 road loss to Houston on Sunday, is that they didn't have long to stew in it.
There's another game to be played tonight, and another opportunity for the Saints (3-3) to nudge back above .500 when they play Jacksonville (4-2) in the Caesars Superdome.
Here are a few ways in which that can be done:
1. RED ALERT: It's of the highest priority offensively that the Saints be more efficient in the red zone. Seven for 19 isn't going to cut it in this season or any other, and New Orleans is searching for the right chemistry once it reaches the opponent's 20-yard line. Players rightfully have shouldered the responsibility, the inference being that the attention to detail and understanding of every option against a defense hasn't been as tight as it should be. Coaches, too, have shouldered the responsibility, saying that perhaps complexity has led to confusion and that, maybe, paring down the playbook could be beneficial. Maybe tight end Jimmy Graham gets an opportunity in the red zone, because he's a walking mismatch that hasn't been used much. But a team with big targets like Graham and receiver Michael Thomas in its huddle likely shouldn't be having this level of difficulty finding the end zone.
2. TOUGH SLEDDING: Jacksonville gives up 75.3 rushing yards per game, third-fewest in the league, so it won't be easy for Alvin Kamara to gain traction there. And yet, New Orleans absolutely has to make the effort and force the Jaguars to defend honestly. Kamara has been a block away from a big run (his long this season has been 13 yards), but he looks like he has the juice if the crease is provided. It hasn't helped that he's a marked man, and will continue to be so until the Saints show that not only do they have other weapons, but that they can get in the end zone. Still, the ball probably should be in his hands for 20-plus touches, and he can do damage on receptions past the line of scrimmage. If the Saints are made one-dimensional, Jaguars defensive end Josh Allen (seven sacks) will be hard to deal with.
3. NO NAPPING: New Orleans needs a fast start on defense. That may sound strange after a game in which the Saints allowed 297 yards and 20 points, intercepted the opposing quarterback the only time he has been picked off this season and sacked him twice, the first time he'd been sacked since Week 2. But much is required of this defense; it can't get popped for 17 points and 238 yards in the first half, as it was against Houston, and then trust that locking down in the second half will be enough. The Saints offense, unfortunately, hasn't shown the ability to cover for the defense when the defense isn't playing lights out. Defensive end Carl Granderson (team-high 4.5 sacks) is having a great season and linebacker Demario Davis isn't showing signs of slowing, though a knee injury kept him out of practice Monday, Tuesday and Wednesday. Jags quarterback Trevor Lawrence has been sacked 16 times, but the Saints' secondary has to be stickier than it was for the first two quarters against Houston against a talented receiving corps for Jacksonville. Receivers Christian Kirk (384 receiving yards) and Calvin Ridley (363), and tight end Evan Engram (301) form a strong trio.
4. SHORT MEMORY: Rookie kicker Blake Grupe had quite the whirlwind week – from NFC Special Teams Player of the Week after making 53- and 54-yard field goals in a win, to missing a couple of field goal attempts (from 52 and 29 yards) in the loss to Houston. He has shown the ability to move on, and he'll have to do so again because in the NFL, most games come down to a possession and many come down to game-winning kick attempts. He'll have more chances, and he has to make good on them.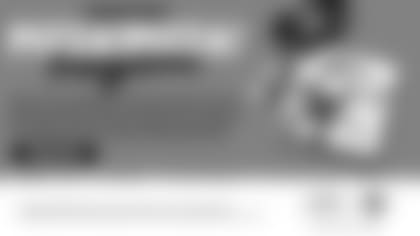 Little Caesars® is always the winning play on Saints gameday! Order online at littlecaesars.com during Pizza!Pizza!® Pregame — 1 hour before or 3 hours after kickoff on Thursdays, Mondays, and all day Sunday. You'll score fun perks and be entered to win a trip to Super Bowl LVIII! No purchase necessary. Visit Littlecaesars.com/NFL for rules.