The 2022 NFL Draft continues today! Don't miss these five things to know about the New Orleans Saints second-round selection and Friday's draft coverage as we get set for Rounds 2 and 3 at 6:00 p.m. in Las Vegas. Keep up with all our Saints pick coverage throughout the weekend on NewOrleansSaints.com/Draft, our official mobile app presented by Verizon, and the team's social channels.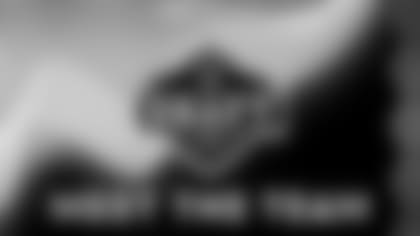 New Orleans Saints 2022 Draft Picks
Round 1 • Pick 11 (11) • WR Chris Olave
Round 1 • Pick 19 (19) • OT Trevor Penning
Round 2 • Pick 17 (49) • CB Alontae Taylor
Round 5 • Pick 18 (161) • LB D'Marco Jackson
Round 6 • Pick 15 (194) • DT Jordan Jackson
Tune in at 6:00 p.m. for the start of the second round of the 2022 NFL Draft airing live on ABC, NFL Network, and ESPN. The Saints will be on the clock for Pick 17 in Round 2 (49th overall).
After moving up in round one in a trade with the Washington Commanders, the Saints no longer have a 3rd round draft pick. After their second-round selection, their next scheduled pick is in Round 5.
Just like the draft picks do when they hear their name selected during the draft, Saints fans can rock a Saints hat to represent the Black and Gold this week with our latest AR effect in anticipation of the 2022 NFL Draft. The photo effect is available on Instagram and fans are encouraged to tag the @Saints accounts and use the hashtag #SaintsDraft. Fans can also secure their own 2021 Saints Draft Hat at our Pro Shop. SHOP FOR SAINTS DRAFT HAT NOW >>
Head coach Dennis Allen spoke live with the media following the Saints selections on Day 1 of the 2022 NFL Draft. Hear what he had to say about the newest Saints at NewOrleansSaints.com.
Follow along with everything happening in the Saints draft at NewOrleansSaints.com and the Saints mobile app presented by Verizon. There will be interviews with the newest member of the Saints squad, analysis from John Deshazier, photos, videos, and more.