Above all else, what matters is that the New Orleans Saints are 2-1 and tied for the NFC South Division lead, because the first goal is to win the division.
So, entering Sunday's game against Tampa Bay (2-1) in the Caesars Superdome, the Saints have that going for them, and that's a strong positive. But the laundry list of how to produce a victory and remain atop the division is a weighty one.
1. PROVIDE THE SHIELD: The Saints haven't done the job in pass protection this season. Twelve sacks allowed, 11 to Derek Carr, is an alarming number. True, some have occurred because the quarterback held onto the ball for too long, but too many have occurred when linemen have been beaten so quickly that it has been all but impossible to get to the first read. Getting the ball out quicker will help, and maybe the screen pass game will assist. But as much as anything, New Orleans' offensive line has to be up to the task, and it especially needs to keep Carr (questionable, with an AC joint sprain) or backup quarterback Jameis Winston upright if he's going to have any chance to be successful against the Buccaneers. New Orleans has one of the most lethal receiving trios in the league in Chris Olave, Rashid Shaheed and Michael Thomas. They can't get the ball if the quarterback is running for his life or is on his backside.
2. THE A.K. EFFECT: Running back Alvin Kamara will make his regular-season debut Sunday, after having missed the first three games due to a league suspension. Singularly, Kamara isn't a magic elixir but his presence and the threat of what he can do should provide some relief for the offense. The Bucs allowed 103 rushing yards per game in the first three, down from 121.1 last season but still a far cry from their dominating run from 2019-22, when Tampa Bay was first, first and third in rushing yards allowed at 73.8, 82.7 and 91.6 yards per game. There may be some room to operate on the ground, and the Saints will need it to help Carr or Winston. Of course, Tampa Bay knows that, too. This would be a good time for New Orleans to impose its will a bit on the ground.
3. 60-MINUTE D: The belief here is that defensive collapse in the fourth quarter at Green Bay is an anomaly. It won't be the norm, because Demario Davis, Marshon Lattimore, Pete Werner and Tyrann Mathieu won't allow it to be. And even with the collapse, 18 points allowed in an NFL game still would have been good enough to win if the late field goal attempt hadn't been pushed right. The Saints forced a turnover, probably could have had another two, and had two fourth-down stops in three attempts against the Packers. But one sack wasn't enough, and Tampa Bay quarterback Baker Mayfield has some elusiveness. He can avoid the rush to buy time to throw, or he can leave the pocket and run if the pass rush discipline falters and gives him lanes. The Saints need to avoid lapses and if there are any, have to minimize them.
4. RE-GRUPE: New Orleans has played three one-possession games. More, New Orleans has played three games that have been decided by a field goal or less. So, more than likely, rookie kicker Blake Grupe will factor into this one, as he has the previous three. After being perfect in wins over Tennessee and Carolina, he missed at 46-yarder that possibly would have allowed the Saints to weather Green Bay's comeback. Hopefully, that miss won't have a lasting effect because likely, this one will be close, too, and it may come down to another game-winning attempt from Grupe.
5. BATTLE ROYAL: You can't talk about Tampa Bay-New Orleans without mentioning the battle between Tampa Bay receiver Mike Evans and Saints cornerback Marshon Lattimore. They don't like one another (Evans twice has been suspended one game for taking a shot at Lattimore) and Lattimore has had the upper hand on the field more often than not. It's the battle within the battle that always is worth watching. The main thing is for Lattimore to maintain his poise, not be drawn in by any banter and not draw any personal fouls.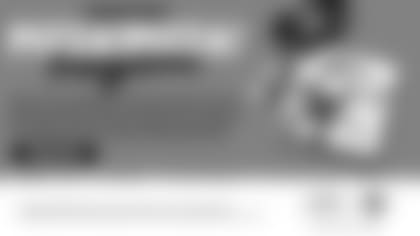 Little Caesars® is always the winning play on Saints gameday! Order online at littlecaesars.com during Pizza!Pizza!® Pregame — 1 hour before or 3 hours after kickoff on Thursdays, Mondays, and all day Sunday. You'll score fun perks and be entered to win a trip to Super Bowl LVIII! No purchase necessary. Visit Littlecaesars.com/NFL for rules.