It's not a manufactured plastering, not a façade to hide nerves, not a shield of deception to mask insecurities.
Exactly what that is, everyone isn't privy to. But for all his life, the New Orleans Saints' second-year receiver always has appeared to know everything he's supposed to, sometimes almost ahead of time. And at this stage of his career, it has helped him climb from undrafted rookie in 2020, to expected impact player for New Orleans in '21.
With Michael Thomas sidelined by ankle surgery, and Tre'Quan Smith's playing status somewhat unclear after being unavailable for most of training camp, Callaway will enter this season possibly as the Saints' top threat at receiver.
He was a breakout player in preseason, especially his second game, a five-catch, 104-yard, two-touchdowns-in-one-quarter cameo against Jacksonville.
But it wasn't much different than anything he exhibited during training camp; it was along the lines of trajectory that Saints coaches saw flashing during the final games of his rookie year, when he finished with 21 catches for 213 yards, returned 11 punts for 122 yards and four kickoffs for 94, and recovered two muffed punts.
"We saw a lot of it last year," Coach Sean Payton said, after Callaway played a game of anything-I-can-do-I-can-do-better with himself on 43- and 29-yard, acrobatic touchdown catches against Jacksonville. "I think Marquez is a player that began to gain confidence at the end of the season, and it's carried over into this season."
The smile presents a confident player, who understands his role and assignments.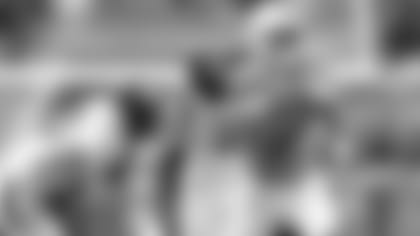 "I've been knowing Quez since he was a freshman at Tennessee (in 2016), so I know what he has to offer," running back Alvin Kamara said. "A good personality, a good teammate, great player."
"He's got some juice to him and he's likable, the guys want to be around him. Him having to step up in that receiver room and be a leader, I think that's great. I'm looking forward to seeing him make some plays during the season."
Callaway making plays during the season would be the Callaway that others have seen for a decade or more.
"The thing about him was, he was always so smart," said Anthony Butler, coach of Callaway's rec league team, the Warner Robins (Ga.) Steelers, at ages 9 and 10. "What always stood out about him, he was always extremely talented, but he was so smart. He was the one player, even in 9- and 10-year-old, I used to tell him, 'Marquez, you can't just know your position. I want you to know what everybody else has to do in the backfield with you.' And he could do it.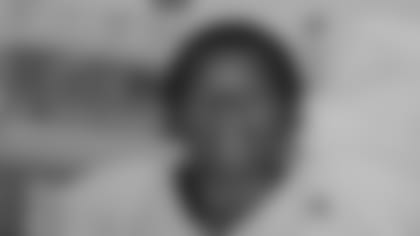 "And he was the type of kid that he paid strict attention (when he was learning something), but the minute he got it, he became a kid again. That's what everybody loved about him because he joked and played, but when he stepped on the field he was serious.
"But in the huddle, during practice, I was always yelling, 'Quez, stop! Pay attention!'
"I've had more talented players, but I've never had a better player than Marquez. He just picked it up. In life, some things come easy to people. It just came easy to him. Everything was easy to him."
"Easy" is a word frequently used regarding Callaway, even when "easy" is the last thing a play was, or should have been.
Take the 43-yard touchdown against Jacksonville. Out-of-position defensive backs sandwiched him late, but he split through and, after contact – defensive pass interference was called – he laid out parallel to the turf to make the catch.
On the 29-yarder, one-on-one coverage on the left side, he beat the cornerback down the sideline and made a one-handed catch – left-handed, to be exact, because his right arm was being held and pinned to his side by the defender during the catch.
"I texted him after the game, I said, 'You must be trying to get a raise,'" said Brian Way, Callaway's coach at Warner Robins High. "He made plays just like he made 'em here. I've seen him do that for a long time.
"Just watching him play in middle school, football and basketball and things like that, you could tell that he was a very gifted athlete. I think the main thing was that he made everything look easy. He was the best player out there, but it looked like he was hardly trying. He's just a very good natural athlete.
"He's very smart, and so he learns things very quickly – that's why it looked so easy for him, because he knew what he was supposed to be doing, he knew how to do it and he had the ability to get it done. Even a dumb guy like me could tell pretty quickly, these guys don't come along all the time.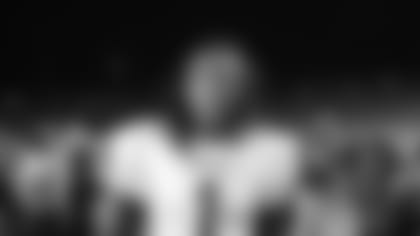 "We have been blessed to have a lot of good athletes and good players come through Warner Robins. Some that you think are going to make it, don't, and sometimes those that you think, 'Well, maybe he's not quite good enough to make it,' do.
"But I'm not surprised at all, because I know what kind of athlete he is and what kind of young man he is and what his work ethic is. And I knew if he got a chance, he would impress the right people and be able to do anything they've asked him to do."
Way said he didn't immediately see an NFL player. Antonio Callaway did, but admits a bias: He's Marquez's father.
"We believed in him from the rip," Antonio said, laughing. "We were always supportive. He had plenty of history – he was always getting high awards."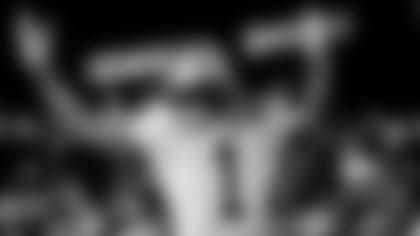 The belief wasn't shaky, but the sympathy jumped a notch when Marquez went undrafted after catching 30 passes for 635 yards and six touchdowns as a senior at Tennessee.
"I was a nervous wreck," Maureen Callaway said of the NFL Draft, 'And he was like, 'Mama, it's OK, it's OK.' He was in Tennessee, and we were in Georgia and we were calling him on the phone, 'Marquez, did they call? Did they call?' 'No, mother.'
"He was very cool, I was nervous. And then when he didn't get drafted, my heart just broke for him. He said, 'It's OK mama. I already have a backup plan.' He was very cool, and his demeanor is what it is. We get excited about things and he's just very cool and calm about it."
"Notice how she said he was saying, 'No, mother,' " Antonio said, laughing. "Because she was calling. I told her, 'If he's not worried about it, I'm not worried about it.'"
Marquez Callaway is smiling. He doesn't at all appear to be worried about that, or much of anything else. He looks like a man who knows, and the people closest to him know, too.
"I'm not surprised," Antonio said. "I expect it. Because I know what he can do, I've seen what he can do. Now, he's actually getting the chance to put it out there so everybody can see what he can do."