USA Football has selected New Orleans Saints guard CARL NICKS and safety MALCOLM JENKINS to its third annual USA Football All-Fundamentals Team, which honors 26 NFL players – 11 offense, 11 defense, four special teams – who exhibit exemplary football techniques for youth players to emulate.
USA Football's All-Fundamentals Team recognizes NFL players at each offensive and defensive position as well as four special teams positions. Employing proper technique, particularly when blocking and tackling, fosters better on-field performance and inherent safety benefits.
From his guard position, Nicks clears room for Saints running backs by getting off the line of scrimmage lower than defenders, using a wide base and driving his legs until his opponent is on the ground.
Jenkins has made a habit of breaking up passes by showing strong coverage skills and patience. Jenkins is consistently cognizant of when a pass is coming his way and effectively times his move or leap for the ball to register an incompletion.
USA Football, the sport's national governing body in the United States, is the official youth football development partner of the Saints, the NFL and each of the league's other 31 teams.
Each player chosen for the All-Fundamentals Team will receive a $1,500 equipment grant from USA Football to donate to the youth or high school football program of his choice. USA Football also will present selected players with a custom-made Riddell helmet trophy.
Employing core football fundamentals advances a youth player's performance and safety, particularly in the areas of blocking and tackling. USA Football has educated more than 75,000 youth football coaches in all 50 states and Washington, D.C., through its online courses and single-day coaching clinics since 2006. Approximately 3 million American children age 6-14 play organized tackle football, placing it among the country's most popular youth sports.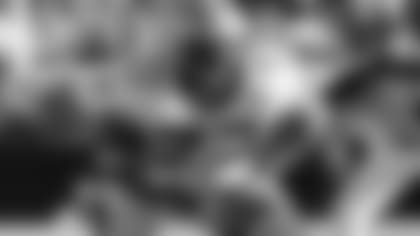 The USA Football All-Fundamentals Team was assembled by a five-person selection committee:
*CHARLES DAVIS, USA Football spokesperson, football analyst for NFL Network and FOX Sports
*HERM EDWARDS, ESPN NFL analyst and former NFL head coach
*MERRIL HOGE, USA Football board member, ESPN NFL analyst and former NFL running back
*JIM MORA, USA Football Tackle Advisory Committee member, former Falcons and Seahawks head coach
*CARL PETERSON, USA Football chairman, former NFL team executive and assistant coach
About USA Football: USA Football, the sport's national governing body in the United States, hosts more than 80 football training events annually offering education for coaches and game officials, skill development for players and resources for youth football league commissioners. The independent non-profit is the official football development partner of the NFL and its 32 teams as well as the Atlantic Coast Conference. USA Football manages U.S. national teams within the sport for international competition and awards $1 million annually in equipment grants to youth and high school football programs based on merit and need. Endowed by the NFL and the NFL Players Association in 2002 through the NFL Youth Football Fund, USA Football is chaired by former NFL team executive Carl Peterson.