More than the actual waiting, the exhale is what Cam Jordan most remembers a decade later.
The expectation on draft night was that the defensive end from the University of California, Berkeley, was a top 15 pick. And when the draft reached No. 16, and two more ends were picked (Ryan Kerrigan, by Washington at 16 and Adrian Clayborn, by Tampa Bay at 20) to push to four the number of defensive ends selected, a twinge of doubt crept in.
So when the New Orleans Saints took Jordan with the 24th pick of the first round, he exhaled.
"I remember relief," he said, laughing. "You know, you're sitting up there in New York and you have the first round situation. I was like, you know, if I fall out to the second round – I hope I wouldn't have been embarrassed, but you brought the whole family up to get drafted. I need this to happen. A save face situation.
"But honestly, everything was so amazing in terms of just the feeling to have the ability to get drafted. You dream about playing in the NFL, you dream about being a professional and then that's the opportunity to capitalize. So if anything, it was a relief, like, 'A team wants me to the point where they drafted me in the first round, and now it's time to go prove what I'm worth.' "
There's a valid defense that Jordan has proven to be the best first-round pick in franchise history.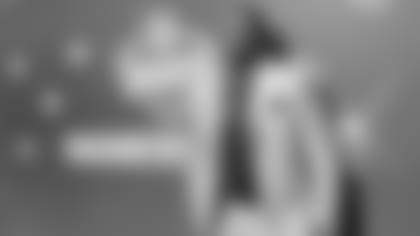 Jordan, one of the league's best all-around ends who's a three-time All-Pro and six-time Pro Bowler, has totaled 94.5 sacks (second-most in franchise history, after registering just one as a rookie), 10 fumble recoveries, 11 forced fumbles, 50 passes defensed, 124 tackles for loss, 184 quarterback hits and two interceptions (one returned for a touchdown).
The current longest-tenured Saint has been as durable as he has been productive (never has missed a game, with 159 starts in 160 regular-season games) and, like other standout athletes, has become synonymous with his franchise.
In his first-round class, which includes former NFL Most Valuable Player Cam Newton, three-time NFL Defensive Player of the Year J.J. Watt and likely Pro Football Hall of Famers Von Miller, Patrick Peterson and Julio Jones, only Jordan, Miller (Denver), Jones (Atlanta), Tyron Smith (Dallas), Jimmy Smith (Baltimore) and Cam Heyward (Pittsburgh) remain with the teams who drafted them.
For Jordan, it all tracks back to the night of April 28, 2011.
"Draft night was such an awesome situation," he said. "I had the whole family around. I had the ability to go to New York (for the draft). In Jordan fashion, I think we missed the New York Stock Exchange bit to it; we came in on time, but a little bit late.
"I remember sitting there and waiting my turn and, even before that, being in the Saints facility and talking to, at the time, defensive line coach Bill Johnson. And he was like, 'You'll never be there at 24.' Everybody had this idea that I was going top 15, I had the idea I was going top 15, and there I was at 24, waiting on the Saints to call. Appreciate that call.
"And from there, it was strictly business. You understand that you want to be drafted wherever you want to be drafted in terms of slot number, but I feel like God has a perfect plan for you. He sent me to the Saints and I've been a Saint for the last 10 years. I think (Saints coach) Sean (Payton) called and said, 'Hey, are you ready to be drafted?' I don't think I was even elated. I was more relieved. I was like, 'All, right, let's do this.' Like, it's time to go win now, it's finally time to go work."
The Saints made their due-diligence check, but wherever Jordan landed, he knew he was ready for the NFL. After a four-year career at Cal that culminated in an All-Pac 10 Conference selection his senior season (5.5 sacks, three forced fumbles, a fumble recovery for a touchdown, four passes defensed and 62 tackles), he felt he measured up.
"The career I put together over at Cal, out of a 3-4 defense, I feel like I was always comparing myself to guys that I shared the same field with," he said. "I compared myself to (defensive tackle) Tyson Alualu – he went 10th overall (to Jacksonville) the year before and (when I was) coming into Cal, he was The Man.
"I learned as much as I could from him and I saw that at some point, while we were playing together, I was like, 'We're equals.' That's sort of when the realization that I could go to the league became more than just a pipe dream for me. It became the singular focus.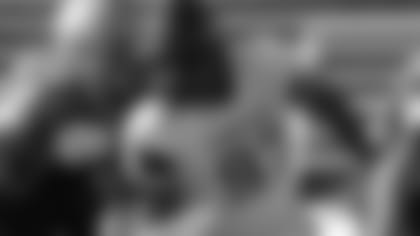 "I got invited to the Senior Bowl and I had a blast. I was like, if this is the nation's best, I'm going to be just fine because I felt like I did everything I could during that Senior Bowl. I was frustrating offensive linemen at every practice. Games – the (Senior Bowl) game is the opportunity where you're rotating with four or five different defensive ends, but when it came down to those one-on-ones in individuals and that time to really showcase your talent, I felt like I put my best step forward and probably was the best defensive lineman that went to the Senior Bowl that year."
On April 8, Jordan was announced as one of this year's five inductees into the Senior Bowl Hall of Fame.
During the induction ceremony, if he chooses to, he could wear the same suit he wore on draft night.
"I just wore the top part of that last year," he said. "I slid it in on an NFL Network situation, just to, one, see if I could still fit it. It was a little big, but I was also probably 10 pounds heavier in terms of where I was versus where I am now.
"I had to fight to get down to 287 for that (NFL) Combine. Now I play somewhere around 282 to 287. There's a big difference there. Honestly, I probably ran that 40 at, like, 290-ish. Which is why I'm still upset about my 40 time (4.78 at the Combine, 4.69 unofficial). I'm probably more upset about my 40 time than I am about anything else in this world."
That includes not being drafted in the top 15. Because in Jordan's mind, he was taken exactly where he was supposed to be, and a decade of production serves as proof.