The Senior Bowl announced it will induct five new members into the game's Hall of Fame, including New Orleans Saints defensive end Cameron Jordan, on June 23, 2021.
"I had teammates that were older than me at Cal like Tyson Alualu and Alex Mack go to the Senior Bowl and watching those guys ahead of me become first-rounders was proof of how important the Senior Bowl really was.  Getting the invite to the Senior Bowl was checking off the list of being acknowledged as one of the nation's best," Jordan said.
"When I got the Senior Bowl it allowed me to prove myself and eliminate any self-doubt versus the nation's best players.  Playing in the Senior Bowl reinforced what I should've already known—that I was fully prepared to go to the NFL."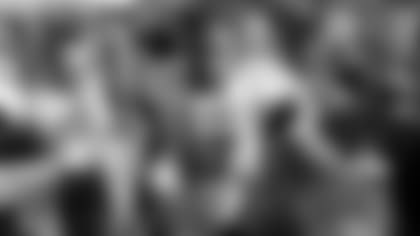 "We are proud to announce an incredible class of inductees," said Jim Nagy, executive director of the Reese's Senior Bowl. "Each of these men was a premier player in the National Football League at his respective position and all have the credentials to one day end up in Canton (home of Pro Football Hall of Fame).  We are honored to bring this group back to Mobile to celebrate their great NFL careers."
The 2021 class will also include former Miami Dolphins and Kansas City Chiefs CB Patrick Surtain, former San Francisco 49ers LT Joe Staley, former Jacksonville Jaguars RB Fred Taylor, and former Indianapolis Colts WR Reggie Wayne.
Surtain is a New Orleans native attended high school at Edna Karr High School, where he completed 44 of 97 passes for 753 yards with seven touchdowns and rushed 137 times for 784 yards with 12 touchdowns as a quarterback.
Wayne is also a New Orleans product who attended John Ehret High School. Wayne was also coached at the University of Miami by current Saints senior offensive assistant Curtis Johnson, where the wide receiver departed ranking first in the school history in catches.