J.T. Gray has found his green grass, so he wasn't all that interested in investigating what might be on the other side.
"Different situations call for different measures," he said Friday while meeting with the media. "Sometimes the grass is greener on the other side but with me, I've had the decision just to stay here and make and leave my mark here."
The New Orleans Saints' third-year defensive back, a rookie free agent in 2018, signed a two-year contract extension that will secure for New Orleans one of the league's best special team players.
Gray was named All-Pro as a special teamer in 2019, when he had a league-high tying 16 tackles, a fumble recovery and blocked a punt.
"It makes me feel good because I take this very personally, just with the work ethic and coming in every day and being consistent," Gray said. "It's a blessing just to have the opportunity presented to me."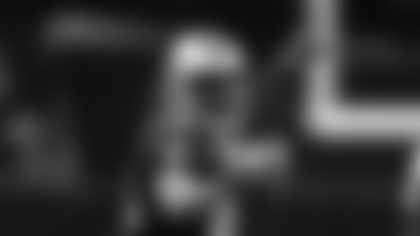 He has played in 37 regular-season games since joining New Orleans in '18, and has totaled 25 special team tackles and three fumble recoveries, along with the blocked punt. Last season, Gray had seven special team tackles and helped the Saints rank first in opponent punt return average (2.3 yards, lowest in franchise history) and second in kickoff return average (17.2 yards).
"I've been playing special teams all my life, and I know that special teams is one-third of the game and it comes in critical situations of the game," he said. "One play in the game can change the whole game."
Gray said he continues to work toward being a contributor in the secondary, but his work on special teams has placed him in the class among the league's best.
"My mind-set is to go out there and dominate," he said. "It can be a perfect play to someone else, but I'm very critical of myself on special teams each and every play."