With the New Orleans Saints set to enter their first training camp since 2006 without Sean Payton as head coach, there won't be a lack of intrigue surrounding the team. That especially will be true for several prominent players on a roster that New Orleans believes is playoff-caliber and prepared to hit the ground running. Here are five to watch during training camp 2022: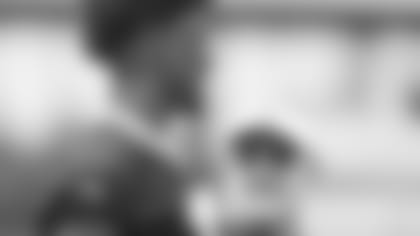 Receiver Michael Thomas:
When last we saw a healthy Michael Thomas, he caught an NFL-record 149 passes for a franchise-record 1,725 yards and nine touchdowns in 2019, when he was the NFL's Offensive Player of the Year. Even though New Orleans added prominent talent to the receiver room – veteran Pro Bowler Jarvis Landry and promising rookie Chris Olave – Thomas' availability and production loom largest. Simply, he has great short-area quickness, fabulous hands and understands angles and positioning like few others. If his ankle finally is healed, and he's 100 percent, he commands the kind of attention that allows teammates to get open, while possessing the ability to be "open" even when he's not really "open." Reports are that he's ready and if he is, the Saints' offense will be different.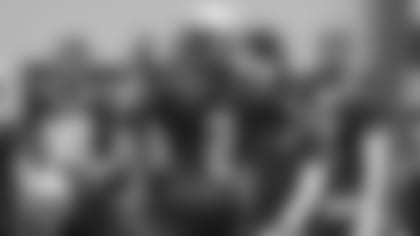 Quarterback Jameis Winston:
If not for Thomas, Jameis Winston would top this list. The quarterback has returned from a torn left ACL and he's ready for the training camp workload. The Saints only got a small sample size from Winston last season, but it was enough – 14 touchdowns, three interceptions, 1,170 passing yards and 166 rushing yards and a touchdown on 32 carries, in less than seven games – to re-sign the unrestricted free agent and name him the starter. Upgrading the receiving corps obviously helps his cause, but so will loosening up the playbook and entrusting Winston with a little more responsibility.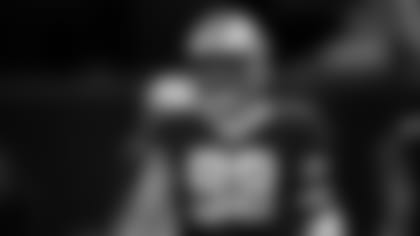 Defensive end Payton Turner:
Call Payton Turner the Saints' bonus first-round pick this season; last year's first-rounder only played in five games and tallied one sack due to injuries, but he showed a huge flash of potential. He's fully healthy and if he's what New Orleans believes he can be, adding him to the defensive end rotation with Cam Jordan, Marcus Davenport and Carl Granderson will make that position much more formidable. He had what amounted to a redshirt season, so he had a chance to see what it really takes to be an effective pro on and off the field. If the lessons took hold, and his body holds up, New Orleans could have one of the league's best defensive end rotations.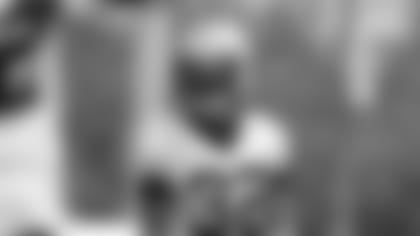 Safety Tyrann Mathieu:
Possibly, it could be problematic to lose both starting safeties from the previous season (Malcolm Jenkins to retirement, Marcus Williams to unrestricted free agency). But adding Tyrann Mathieu, a former All Pro, as an unrestricted free agent lessens the blow and, quite possibly, provides an upgrade. The Honey Badger knows how to find the football – nine interceptions (two returned for touchdowns) and four fumble recoveries in the previous two seasons – and his leadership and moxie will fit in with a defense that possesses each in excess. Expect to see Mathieu all over the place, because he has that kind of versatility, and the knowledge that will be shared by the 10-year veteran can't be overstated.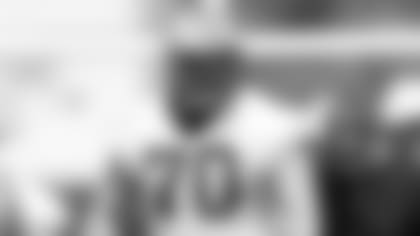 Left tackle Trevor Penning:
New Orleans won't rush Trevor Penning into the lineup at left tackle; it has veteran James Hurst as insurance against being forced to play Penning early. But the Saints made him a first-round pick (No. 19 overall) for a reason, and the reason is that the franchise foresees him as its starter at left tackle. It's a huge responsibility, and not just because it's a premier position; the guy who vacated the spot as a free agent, Terron Armstead, was one of the best left tackles in the game when healthy. Penning's on-the-job training will continue in training camp as he hones the nuances of the spot, and it'll help that he'll be under the duress of live reps against high-caliber defensive ends. That should accelerate his growth. He won't have anything handed to him, but he wouldn't have been drafted where he was if New Orleans didn't believe he would earn it.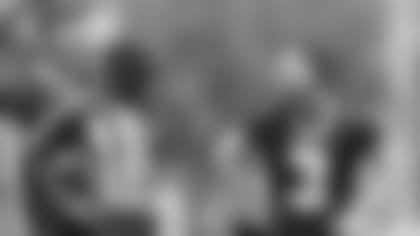 BONUS – kicker Wil Lutz:
I know it's supposed to be five, but it feels almost criminal to exclude Wil Lutz. He missed last season recovering from core muscle injuries, and the pain was felt on gameday – the Saints used four kickers, and the kicking woes probably cost the 9-8 team at least two more wins. If Lutz is at his pre-injury form, the kicking game won't be the liability that it was last year.