The intrigue surrounding the 2022 New Orleans Saints is such that watching events unfold during training camp will provide enough drama to keep everyone on alert. There's enough newness, and enough change, to fuel curiosity as to what the team can be as it begins its quest to reclaim the NFC South Division crown.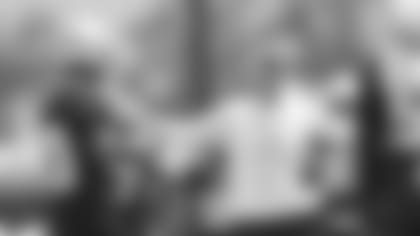 #1. D.A. makes his case:
Coach Dennis Allen knows the culture and knows how things operate after having rejoined the franchise in 2015. But, as he said upon being named head coach this offseason, he's going to put his own spin on certain areas. We know he's going to continue to be the defensive play-caller, and there's good reason for that – New Orleans developed one of the best defenses in the league with Allen moving the chess pieces. The defensive players already know him, the offensive players will learn his personality better and ideally the transition to his leadership from Sean Payton's will be a smooth one. Allen is fiery and meticulous, and if his offense is as aggressive as his defense, training camp practices will be a fun prelude to the regular season.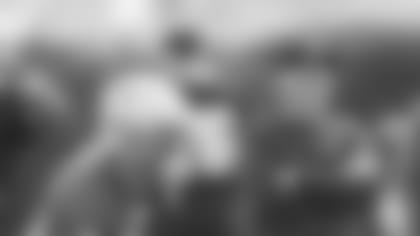 2. Pete's stamp:
Speaking of placing a stamp on a unit, we'll now get a better feel for what Pete Carmichael is (and has been) as offensive coordinator. As brilliant as Carmichael might have been in past seasons or specific games, there always was the aura of Payton having the final say. The good thing for Carmichael is that he has been on staff since 2006; he knows the players and their strengths, so he has a great idea how best to put them in position to succeed. He has more talent at his disposal this season than last year, just by virtue of the fact that Michael Thomas is back at receiver and New Orleans added Jarvis Landry and Chris Olave to the receiver room. Carmichael's creativity should be on display.
3. Dominant D:
The Saints went 9-8 last season on the strength of a defense that was one of the best in the league. It's a unit that has evolved from one that hoped to produce one or two stops in a shootout, to one that can go on the road and pitch a shutout against Tom Brady and the Super Bowl champs and can limit Aaron Rodgers to a field goal in a 35-point victory. Chemistry in the secondary will be developed (Tyrann Mathieu and Marcus Maye sub in at safety for Malcolm Jenkins and Marcus Williams) because the newcomers are veterans, and there are questions at linebacker beyond starters Demario Davis and Pete Werner. But if this unit can avoid significant injuries, it again should be the strength of the team. It has pass rushers and run stoppers along the defensive line, Davis has played like a man five years younger than he is and at cornerback, Marshon Lattimore is one of the best in the league and Paulson Adebo proved to be one of the best bargains in the league as a third-round pick last year. If the take-aways increase, this unit really will be one to watch.
4. Settled issue:
Last season, the Saints entered training camp with a quarterback battle. This year, that position is settled – Jameis Winston is the starter, Andy Dalton is the backup and Taysom Hill mainly will settle in at tight end. That'll help Winston and the offense, knowing that he's the main guy and he'll have the No. 1 reps. Too, this is Winston's third year in this offense, so his familiarity and comfort should show. He's a natural leader, and he has some talented players to help lead.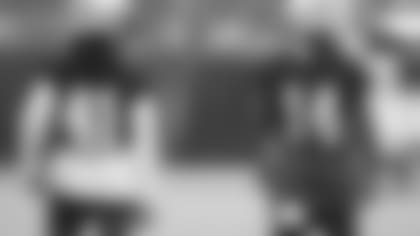 5. The Kamara factor:
New Orleans doesn't know what, if any, disciplinary action the NFL will take against running back Alvin Kamara. But it has to have a contingency plan if and when the action occurs. Kamara is on the verge of becoming the franchise all-time leader in touchdowns, and he's always in magnificent shape. He can be a one-man wrecking crew on any given Sunday. How will the Saints handle his possible absence? Veteran Mark Ingram II is at the ready, but there'll need to be sufficient depth at the position to guard against a suspension and the depth will emerge during competition at training camp.