1. Perfect Attendance
For the first time since 2019, there was a mandatory minicamp at the Oschner Sports Performance Center on Tom Benson Way. There have been voluntary OTAs the last few weeks mostly for rookies and a few veterans sprinkled in here and there, but Tuesday-Thursday is deemed "mandatory" by the league and Saints Coach Dennis Allen was pleased that there was 100 percent attendance (either on or off the field), including running back Alvin Kamara and linebacker Demario Davis, who were not here during OTAs. Also toward the end practice, wide receiver Michael Thomas stepped onto the field wearing his Black and Gold No. 13 jersey. Thomas, who missed the entire 2021 season due to an ankle injury, is expected back on the field participating during training camp in late July, but it was good to see him out there nonetheless.
2. Go To Jarvis:
I know it's the first practice of the first day of minicamp, but newly signed unrestricted free agent Jarvis Landry is already becoming a favorite target of the quarterbacks. Landry had participated in the last two OTAs and it definitely showed Tuesday. He made plays on all three levels, short, intermediate and deep and the ball only hit the ground once (on a low throw from Jameis Winston). The five-time Pro Bowler most certainly will make an immediate impact to the wide receiver room, and opposite Thomas will make this group one where opposing defensive coordinators scrambling on who they will cover. Having covered training camp a year ago, there are MANY more options for the QBs to throw to as opposed to where they were last season.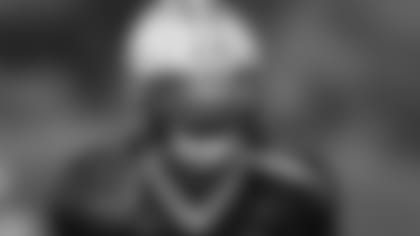 3. Play of the Day:
During 11-on-11 drills at the end of practice and QB2 Andy Dalton at the helm (Winston has not participated in 11-on-11 during OTAs and Tuesday), Landry caught a deep fade down the right sideline over a leaping Bryce Thompson (who had pretty solid coverage). Landry not only made the tough catch with good concentration and hands, but was able to keep his feet backpedaling, then turn to his right at the 3-yard line and somersault into the end zone for a 50-yard TD catch, drawing ooohs and aaahs from the 1,200 in attendance. As noted before those are the type of plays the former LSU Tiger has put on display in his nine-year NFL career, and Saints fans will be extremely happy to see those plays consistently made on Sundays this fall.