By Kevin Scarbinsky
Special to NewOrleansSaints.com
Sixth grade football. First day of practice. New team. New league. New city. New feeder system into the dominant high school program in the state of Alabama at the time, the powerful Hoover High School Bucs. Plenty of promising talent on a team whose roster included future college athletes and had stayed pretty much the same since they were in second grade.
A lot of kids would've slowly dipped a toe into that sea of uncertainty, hesitant to speak up or stand out, especially on Day One. Jameis Winston was different. The quarterback prodigy, whose reputation as a budding talent had begun to grow in the Birmingham area, walked up to his new head coach and said, "Coach, if you need me to play tackle, I'll be the best tackle you've got."
Greg Blackman, a legendary youth football coach in Hoover, appreciated the team-first gesture and the confidence but knew better. He told young Jameis, "Get back over there with the quarterbacks."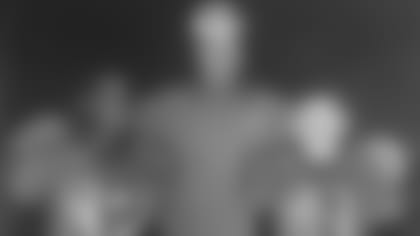 If Jameis Winston wasn't born to play quarterback, he was raised to the position by a tight-knit extended family that has nurtured him and supported him at every turn. When he trots onto the field Sunday in Jacksonville as the starting quarterback for the New Orleans Saints in his second year with the team, his seventh year in the NFL, his presence as the successor to the legendary Drew Brees may surprise casual observers. The expectations of outsiders may be lower than when Winston arrived in Tampa in 2015 as the NFL's No. 1 overall draft choice with a Heisman Trophy, national championship and 26-1 record as a Florida State starter on his resume.
There is no surprise among the members of Team Jameis, who've watched him work to earn this second chance as an NFL starter. As for expectations, they've seen him succeed at every level of the game. Sure, Tampa Bay let him get away and he spent last season on the bench in New Orleans, but why wouldn't he succeed after learning from a future Hall of Famer in Brees while playing in the system of a Super Bowl-winning head coach in Sean Payton?
As Blackman, Winston's sixth-grade coach, said, "It wouldn't surprise me if he was the MVP or Comeback Player of the Year. I really believe that."
The confidence Winston inspires in the people closest to him may be surpassed only by the loyalty that flows both ways. Blackman, who's in his 27th year coaching youth football in Hoover, said he travels to two or three of Winston's games a year. Every Father's Day, Blackman said, he gets a call or text from Winston. When Winston himself became a father for the first time, that Father's Day, Blackman said, "I beat him to it."
Otis Leverette, a former UAB and NFL defensive lineman turned personal trainer in the Birmingham area, has been training Winston since the quarterback was 14 years old. They met at a prospect camp before Winston's freshman year of high school. The trainer watched the young man run the 40-yard dash three times in short order, improving his time with each attempt. That was Leverette's introduction to Winston's desire to push himself "to be the best he can be."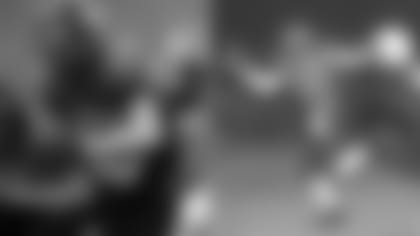 Leverette said that work ethic hasn't wavered through two 4,000-yard passing seasons in Winston's first two NFL campaigns - making him the first quarterback to start his career with those numbers - or in the wake of his 5,100-yard season in his last year in Tampa, which made him only the eighth NFL quarterback to surpass the 5,000-yard mark.
Winston has brought at least 25 NFL teammates and friends through the years to join in his off-season workouts with Leverette, the trainer said, including some players who've made the Pro Bowl and others who may end up in the Hall of Fame. Those workouts extend over three or four days with the players getting up at 5 a.m. and the day lasting till 10 or 11 at night.
"I, Otis Leverette, have never seen anybody be able to last with him. Never. I'm talking about on his work schedule. Most guys, by Day 2 or 3, they're like, 'Oh, man, the hell with it. I'm good.' That's what makes him different. It's not a fair-weather work ethic. It's this is who I really am. It's part of me. It's a lifestyle for him."
Leverette describes his relationship with Winston like that of an uncle and a nephew or a father and a son. Ask him to express his feelings about Winston earning Sunday's start with the Saints, and he speaks to a mutual love of the game.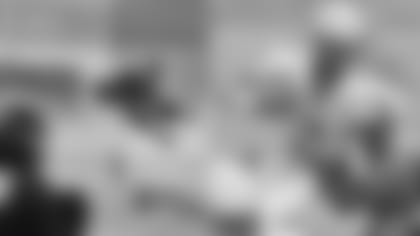 "The reason I'm excited more than anything is I'm a purist," Leverette said. "Football saved my life. I believe in the game and what it does. When I see Jameis getting this opportunity, for me more than anything, it makes me happy. It puts me at peace because I know that the good guys are finally back on the field. And what I mean by 'the good guys' is, if there was some way to measure the love for the game, Jameis would be top five in the NFL."
Mark Freeman is the head football coach at Thompson High School in Alabaster, Ala. His Warriors have won the last two state championships in Alabama's largest high school classification. He was the head coach at Bessemer Academy in Winston's hometown when he started working with the 11-year-old phenom during the scorching Alabama summers in football and baseball.
"It would be 95, 100 degrees," Freeman said. "We'd work on baseball first. I'd work with him on pitching. After baseball, he would run out to the car and trade his cleats, and here he comes with the football. We would spend hours working on football, the basics of being a quarterback."
What stood out about Winston at that age, beyond his obvious physical gifts, was his mind for the game, which was "way above and beyond" his peers, Freeman said. Winston would bring a notebook to those sessions and jot down nuggets from their discussions about coverages, asking questions Freeman would expect to hear from a high school quarterback.
Freeman, who's been running a version of the Saints offense for years, spoke to Winston and his father the night the quarterback signed with New Orleans in 2020. Freeman told them, "This will be the best thing that's ever going to happen to him. This is a blessing hooking up with the Saints."
"I'm not shocked one bit for him to go there, have a chance to play, to earn the confidence of his teammates and be a serious, productive NFL quarterback again," Freeman said. "I love Jameis. I'm tickled for him."
The thread that runs through Team Jameis is Winston's father, Antonor, a legendary youth football coach in his own right, whose Bessemer Tigers once ran up a 100-2 record in a five-year span. It was Antonor "Ant" Winston who coached his son at a young age but then surrounded him with other mentors to give him every opportunity to be successful.
"We always had rules," the elder Winston said. "The Three Rules of Life. God, then school, then anything you put your mind to."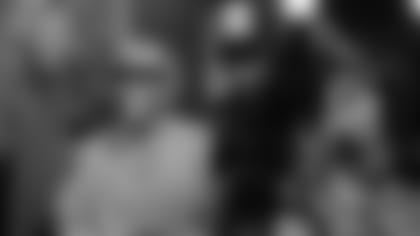 Leverette said Antonor Winston hasn't gotten the credit, suggesting that when Jameis is finished playing, his father will be mentioned with famous sports dads such as Archie Manning, Richard Williams and Earl Woods.
"I love Otis for saying that, but like in the Bible, it says it takes a village to raise a child," Antonor said. "When you can create a whole nation to help you with that child, I can't take all that credit. It took a whole nation from me to my wife to his grandmother" to positive influences such as Leverette, Freeman and Blackman.
Antonor said he learned a lesson from fathers such as the Saints legend Manning, whose quarterback sons Peyton and Eli both had memorable NFL careers of their own, including Peyton's recent induction into the Pro Football Hall of Fame.
"What I learned from Archie and others was to try to keep positive people around (Jameis)," Antonor said, "because what I learned through this process is everybody is not going to be for you."
Like virtually every NFL quarterback, Jameis Winston has critics and skeptics. As he prepares to make his first start for the Saints, at the still-young age of 27, he also has an extended family that believes in him as strongly as ever. His father spoke for Team Jameis when he expressed his feelings about seeing his son under center come Sunday.
"I don't think the word is 'excited,' " Antonor Winston said. "I think I'm more proud of him."