1. Number change and welcome back
As we walked out to the practice field Saturday morning at the Oschner Sports Performance Center, two things immediately jumped out. Wide receiver Marquez Callaway officially changed his number from 12 to 1 and running back Alvin Kamara was not donning his customary 41 instead wearing Thomas Morstead's old No. 6 prompting Morstead to tweet out "Strong # choice!" Reportedly it is just a one day thing as newly signed wide receiver Tommylee Lewis will be issued No. 6 when he rejoins the team after clearing protocols. Also back at practice Saturday from the Non football injury list were cornerback P.J. Williams and offensive lineman Derrick Kelly II. Still on the list is kicker Wil Lutz but according to Coach Sean Payton he should return to the team in a couple of days.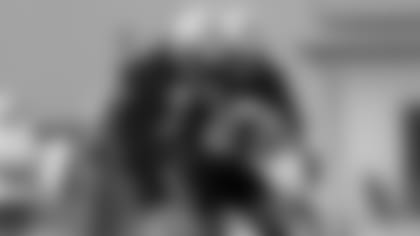 2. One on one!
The best parts of any football training camp practice are when position groups go head to head against each other. On Saturday, we were treated to the first such period in the first three days of camp. It was the wide receivers vs. the defensive backs with of course the quarterbacks throwing to them. Jameis Winston and Taysom Hill had some solid completions during the drill, but Winston had a couple of deep balls flutter on him a bit for incompletions to J.J. McCleskey and Callaway, but rebounded with another long touchdown pass to Deonte Harris streaking up the right sideline. Hill made an excellent deep slant in completion to Ty Washington II despite tight coverage from rookie cornerback Paulson Adebo. Later on during team drills, Hill made his best throw of camp, a deep right sideline back shoulder toss that was snagged by Callaway. Both quarterbacks continue to have their good moments.
3.Who's hot, who's not
Well, the weather of course but you already knew that one. This was a typical Day 3 of camp. Off day Sunday, back inside Monday, the crispness just wasn't there Saturday like the first two day, specifically pre-snap penalties and fumbles. There have been minimal mistakes up until Saturday. Unfortunately tight end Nick Vannett had one of those days in a four-play span during team drills late during practice. First he was whistled for a false start. The next play, he caught a 7-yard pass from Winston over the middle but fumbled. Cornerback Marshon Lattimore made the recovery. Unfortunately for Vannett, it didn't get any better. Two plays later, he was whistled for another false start, which meant the end of his day. He was pulled from the drill and replaced by tight end Ethan Wolf.