"Obviously, it was an important win for us. I thought our energy and our effort overcame some of the early mistakes we made and I thought as that game wore on we started really gaining the momentum and getting the pressure defensively and converting the third downs we needed to offensively. I thought we had good balance and made the big plays when we needed to. It was an important win. There's a lot we have to clean up and improve on, and we'll look to do that heading into this week vs. Houston. I was proud of the way they played and encouraged with the end result.
(on running the ball a lot) "The one free safety was in and out of the game, (Brandon) Meriweather. We saw probably more cover two early in that game. We tried to have a little bit of balance. Our feelings probably early on were maybe to throw it a little bit more and then begin to look for our opportunities to run it. I thought we converted enough third downs, I think we were right at 50 percent, to stay on the field. We had a couple of third-and-longs that were pretty important. I thought we blocked them pretty well up front.
(on John Kasay) "He's hitting the ball well, with a lot of confidence, and that's good to see. I think the timing has gotten better with the left handed hold. That's going to be important when we get into games that become closer than this one was.
(on the three running backs) "Well, they are a little different. We try to get them involved, not just only in the nickel for Darren (Sproles), you see him come in the base some and you see those other guys in the nickel some. We have a lot of different packages. I think more than anything we just believe in that type of rotation and those roles and plays we have for them both in the run and the pass. I thought they did a good job, we had one turnover late with Mark's (Ingram) fumble. I thought the rushing statistic, the third-down statistic, and the turnover statistic would be important, and they really proved to be in this game."
(on the long pass to Devery Henderson) "On Devery's big play, the third-and-12, it's a defense that almost always gets into a certain coverage look. We try to help out with protection. Drew (Brees) did a great job with the location. Devery (Henderson) got into the secondary with good release. It was against their nickel cover two. It's one of those third and longs that kind of sits in your pocket as a call for if it comes up, and it came up early. Obviously, we prefer not to be in that situation, but one of the things we try to emphasize all week that third downs, especially third and long, that punting against this team is not a bad thing. They thrive on great field position for their offense. I thought we did a pretty good job today of making them start on their end of field and put together long drives if they were going to have any success. I thought the field position battle was important."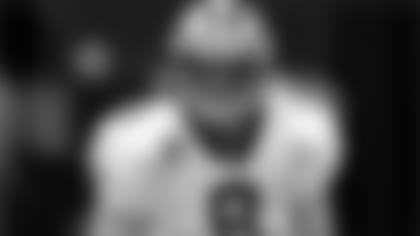 "The crowd was crazy. It was loud. It was awesome.
(on defense) "I guess it's the 2011 model. Obviously, the defense came out and played extremely well. Obviously, the turnover in the third quarter which was a huge momentum giver. All in all today, it was one of those games where we fed off each other.
(on TD pass to Henderson) "First of all, protection, because you're holding it for a long time. You need time for Devery to gain ground and get through there. You try not to keep that ball in the air too long. There's a lot of trust in that throw, and a lot of trust in Devery.
(on Bears) "They're a great football team. They have a formula for winning that's worked for a long time. They thrive on getting turnovers and getting pressure on the quarterback. Today, we knew the formula for winning the game ourselves.
"To get back on the winning track, you hate that feeling after the Seattle loss and last week. We know the formula to winning games, and we showed that today.
(on Jimmy Graham) "Jimmy's one of those young talented guys who's getting better every day. He's a big physical presence. I'm excited to watch him develop. He aims to please. He wants to be the best. When he does do it right, he's pumped.
(on Bears game plan) "Typically, when it's two high safeties, cover two, that's typically a more conservative approach, but our two big plays (pass to Henderson, pass to Graham) came against cover two. They had a game plan for us – they mixed some man with some zone pressure.
"Both times we scored on third down plays. When the field compresses down in the red zone, it becomes harder to get yardage, and obviously tighter windows to throw into. It's a mentality that every foot, every yard is so important because they're harder to come by."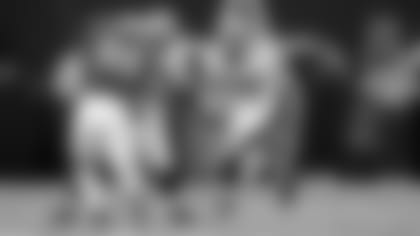 "Every game, Drew is getting more and more confident with me.
(on passion for game) "Shockey taught me well. He played with passion, and that's definitely how I play. He taught me well."
"That's just how I am – I'm a very vocal player. I kind of play with my heart on my sleeve.
"We've been talking about it all week. To come in here and give this crowd – it was the loudest I've heard it since I've been playing – it was special.
"I feel that Drew is so good at finding the open receiver. Even if you're the fifth one (option), you still have an opportunity to get the ball. In the end, he just finds the open receiver."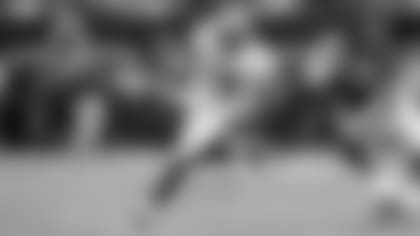 (on TD reception) "The most important thing for me was making the catch. As far as yards after, you make the catch first. Sean did a good job of calling that play at the right time, with the defense, we took advantage of it.
(more pressure with Colston out?) "As a whole, the wide receiver group, we take it upon ourselves to be positive and just do our thing. We don't put any pressure on ourselves. Hopefully, Marques will get back and get right into it.
"I just try to go out and get better every day, go out there and have fun. Honestly, I still have a lot to work on. I'm that type of guy. As long as I'm here, I'm just going to keep bettering myself.
(on finally beating Bears) "Going up there all those years in a row and coming back with a loss, pretty much packing up the season. That's just the NFL. There's always games that leave a bitter taste in your mouth. This was the day to do that.
(more on TD catch) "It's just one of those plays that whoever's in that position gets the play called. All of us can run and all of us can take advantage of it.
(on Saints defense) "I made the comment on the sideline that I wouldn't want to play against them today. They were real physical out there. I love to see that from our defense. It really energizes us."
(on defense bouncing back this week) "We definitely did. We came out physical. We hadn't beaten Chicago under this coaching regime and it was a good win."
(on importance of this game for the defense's psyche) "It was very important especially after last week against Green Bay. We knew we were facing another tough NFC North opponent. It is just good to get out there and play well. This will game will give us some momentum heading into next week."
(on defensive play) "We turned the intensity up today. It was kind of disappointing last week. That wasn't our standard of defensive play and not what Gregg (Williams) wants us to accomplish. We took that to heart this week and practiced real hard.
"I felt like we were more crisp today. We had the home field advantage. Their offense couldn't hear anything. We had a lot of great pressure and was at the right place at the right time. We just went after it."
(on today's performance) "Our offense put up a lot of points. Today was the type of defensive effort that we like to have. We just came out and executed."
(on defensive intensity) "We are never going to stop. We keep going and going until the end of the game. That's how we always play. They struggled with some of our blitzes, but that team is talented. They are going to be good. We just have to see how it all pans out."
(on getting pressure on Cutler) "Yes, to a point. He's a veteran quarterback, so you know he can handle the situation. That's when you just have to keep at it and wreak havoc.
(on if he took last week personally) "Definitely, we know that we had to come out here today and showcase to everybody what we can do. We prepared well this week and went out and showcased it. We still have a long way to go."
(on today's performance) "The way our safeties played and linebackers played was outstanding. It allowed us to put some pressure on them. It was one of those game where you just had pure joy and had a lot of fun. It was a physical game and we were able to get some turnovers and make some things happen."