New Orleans Saints vs. San Francisco 49ers Postgame Quotes
Friday, August 12, 2011
New Orleans Saints Head Coach Sean Payton
Opening Statement:
"There were a couple guys nicked up; Johnny Patrick's knee, we think it's a sprain; Robert Meachem had a lower back strain, and Joique Bell we held (back) at some point in the third quarter, I don't think it was anything serious. I told the team, I thought there were some good things we did. I thought we played with good energy and I thought we did a good job hustling to the ball. Aside from being the first preseason game, it was really the first time we got to see these guys in a move the ball situation. By and large, I thought they handled the substitution aspect of it well. I thought, offensively, a few penalties hurt us. We weren't very good on third downs, but we managed to hang in there and progressively did some things there as the game went on. Defensively, I thought we were very good early on in applying pressure. We probably pressured more in this preseason game as we have in others, but overall there will be a lot of tape for us to watch. Obviously, we have a lot of things to improve on. I thought in the kicking game there were some really good things. We'll have a chance to see the play of some young guys that covered well. That, of course, will be important as we evaluate these positions, especially the two and three deep. Overall, there are some encouraging things and yet a number of things we'll have to improve."
On the attention to detail he was looking for…
"I don't know if anyone would be able to say that looked uniquely different than last year's first game. As a coach, what I see is a lot of things we have to work on to improve. Fortunately, we have some time here and we have a lot of preseason games ahead. It's going to be important for all the teams, this is the case every year, but especially this year, the improvement from these early preseason games to the latter prior to the start of the regular season. That is something we are all in a race to do, in a race to correct the mistakes and be ready by the time the regular season starts. It's not a sprint, but, nonetheless, there is some urgency to these practices. I think we all need to recognize that starting with me and the coaches. The players will be off tomorrow, Saturday. There will be a curfew tomorrow night and then Sunday our C-schedule, which is basically meetings and weight lifting the morning and then an afternoon practice, which we will have inside. That just gives you an idea of tomorrow and the next day and then of course, we are into another full week of training camp. We need the work and we look forward to that."
On special teams play…
"I thought it was encouraging. When you can score in the kicking game and then you hold your opponents to 3-of-16 on third down with 229 yards, there are a lot of things that are going to win games for you or tilt the odds in your favor of winning. I thought there were a lot of positive signs. I thought we covered the kickoffs well, it's the first time around to recognize how teams are going to handle a ball kicked midway into the end zone. From our standpoint, we are going to be fairly conservative, take the ball on the 20 yard line and certainly we will be prepared to return kicks if they are kicked with a lower trajectory. Tonight there were two opportunities where San Francisco took it out, I thought we covered those well inside the 20. We had the one blocked punt; I want to see it on tape. I think there was an extra defender, but I am not certain that was the reason it was blocked. Nonetheless, we will look and try to correct that, but I did think we played with some energy and juice and that was exciting. And I think there's some young guys that we are going to put this tape on and maybe feel a little differently tomorrow than we did prior to tonight's game. These young guys, their first opportunity is always an interesting evaluation. There's an old saying, 'if they don't bite when they're puppies, they're probably never going to,' and I think some of them were physical tonight and that's encouraging."
On Joe Morgan…
"I think from a return standpoint, he has demonstrated in the early part of practices, I think you guys may have had a chance to see his speed, he runs well. Every year, and I mention this to the group of them, but every year a team has someone who returns a punt or a kick for a touchdown and opens eyes and he did that tonight. He has exceptional speed and balance. He has transitioned well in his first year without any of the offseason."
On if this is the fastest team since he has been here?
"I don't know that. I'd say it's probably one of the biggest teams we've had but I don't know that could say it's one of the fastest. We'll find out. We're really not a team yet. We are a roster right now. I think time will tell, but that's a good question. I don't know."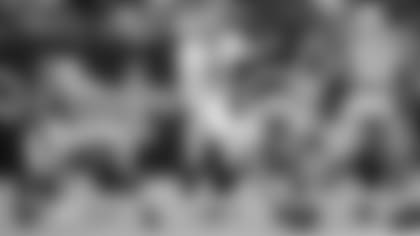 QB Drew Brees
What do you take away from your limited action in the game tonight?
"Disappointed. We had three drives and three three-and-outs. It's not the way we envisioned it. We got to third and short manageable situations and for one reason or another we didn't convert. That part was disappointing because we expect to go down the field and score touchdowns every time."
What did you like about Chase Daniel?
"I thought he played really well. For him, he knew he was going to play a significant amount of time in this game, at least a good two and a half quarters. He knew he would get some time with the first team. I felt like he had a good tempo for the most part during the game. For all of us, early on, we didn't have a good flow going as far as getting first downs. We were 0-for I don't how many in a row until we broke the seal on that and then got going a little bit. I thought he made some nice throws and he as able to account for a few scores."
Were you surprised that, even on limited work, you weren't able to move the ball like you guys usually do?
"Our expectations are a lot higher than that. Like I said, it's disappointing. We were a couple of inches away from a touchdown on one of those. Once we clean some of that up, we'll be scoring."
What did you think about Mark Ingram tonight?
"I thought he had some nice runs. It was very limited for a lot of guys. Even for Mark, it was a couple carries here and a couple carries there. The playing time was just spaced out, and that's because it's the first preseason game and there are a lot of guys trying to get playing time and it becomes limited for quite a few players."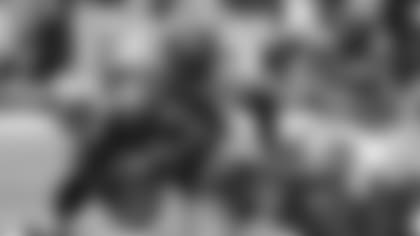 S Roman Harper
Can you talk about the dominating performance by the defense tonight?
"We wanted to come out and start fast. I think we achieved that. We blitzed a little bit more than what we thought we would. Whatever Gregg Williams is thinking, we're going to call that play. We played well tonight and we got a couple of turnovers late which was good for the young guys. Earlier, we have to try to fall on a couple of those fumbles they had. We're going to try to continue to improve and look at some things on tape to get better."
How were you able to get so much pressure on the quarterback today as a defense?
"I thought we mixed up some of our looks. We did a good job of disguising for the most part. By now they should know we're going to send some pressure. We like to pressure the quarterback and get to them early and continue to be relentless."
Can you talk about your sack and forced fumble?
"I came off the edge pretty free. Anytime you get around the quarterback you try to go for the ball instead of the sack and he let me get it."