Following a two-and-a-half hour practice in Oxnard, Calif, Saints LB Jonathan Vilma and S Roman Harper met with the media to discuss the progress of their unit through training camp. Below are transcripts: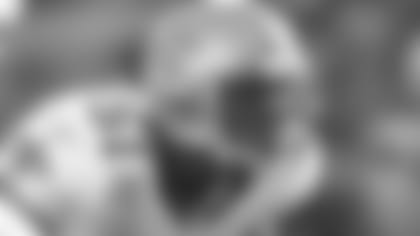 What were your thoughts on doing a lot of up-downs in Monday's practice?
"That was expected. We knew that was coming. It wasn't a big surprise to us, especially when you play the way that we played (against Houston). It's not really about Gregg (Williams and the coaches yelling, it's really about us wanting to perform well. We are more disappointed in ourselves and not really worrying about what the coaches were thinking or saying. It's about us wanting to get better."
What do you look to improve on after watching the film from the Texans game?
"After a game like that you try to watch the film, dissect it all and really look at it objectively. You have to understand where the breakdowns were and try to improve from there. You can't fix everything all in one day. You have to take the things you can improve on from yesterday's practice and take care of that to try and get better today. I think we did a good job of addressing some of the issues yesterday and today we tried to get better again. We just continue to move forward getting ready for Oakland."
What are your thoughts on the competition at the outside linebacker positions?
"I think it has been very healthy and very competitive. I think on both sides you have tremendous athletes that are playing well. That is all part of competition. That is probably a good thing right now. We have good athletes that can go out there and make plays. We are fortunate to have a good competition going."
How much did the time that the players spent training at Tulane in the offseason help you overall?
"It's tough to say. Fortunately, we did have that and we had rookies out there, getting after it and learning the plays. In my opinion, they are a step ahead of most rookies in the NFL. That is why they are able to come out right now and have a chance to compete and a chance to get some playing time."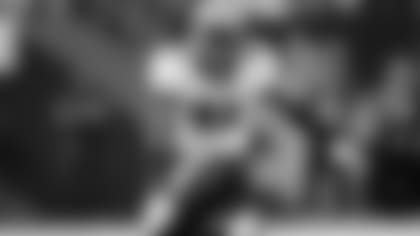 Did you guys have a pretty good workout defensively in the red zone and in the two minute drill?
"We needed it.  We haven't been as effective stopping teams from scoring like we want to in the red zone so today was a good emphasis on that.  We definitely competed and did pretty well."
As far as being out here, what do you personally take from this experience?
"I think it's a good time for us to get away, come into a different atmosphere, a different place, get some different fans around us, and come together as a team.  It couldn't have come at a better time after a tough loss against Houston, get out here and get away from your families and everything and just really focus on football and getting better as a team, as a defense, as an offense, and as a special teams (unit)."
What have been your impressions of Mark Ingram with his maturity?
"That has nothing to do with maturity.  He's a good running back.  He makes a good run, he gets up under his pads and I'm not going to cut the guy.  It's the same thing you saw him do in college, he's just doing it at another level.  He's going to continue to learn, continue to read blocks well and that's some of his best parts.  One thing I have learned that most people don't know is when he gets to his second level he definitely has another burst and another gear.  He continues to put good stuff out on tape, but you can't crown the guy yet.  He still hasn't gained a yard in the NFL technically.  He's young.  He has to still continue to get better and he's humbly trying to be the best he can."
Will that be an eye-opener, that next step?
"I think when he gets to his second level, just him getting the ball and continuing to be the best running back he can, I think that's going to be the next step and I just look forward to continuing to watch him grow."