In a league where depth at the running back position continues to become more and more important, the Saints possess depth at the position that has helped produce one of the NFL's most productive ground attacks. The main strength of the rushing attack is the diverse talents of the position group, featuring tailbacks Darren Sproles, Pierre Thomas, Mark Ingram and Chris Ivory and fullbacks Jed Collins and Korey Hall. With such a deep group, the running attack is able to better withstand the injuries players are prone to at one of the most physical positions in football. In 2012, this group of backs looks to serve as an even bigger weapon in the Saints' offensive arsenal.
In his first year in Black and Gold, Sproles played in all 16 games with four starts and carried 87 times for 603 yards with a long of 36 and two touchdowns. He had a career-high 86 receptions for 710 yards. He also set the NFL record for all-purpose yards in a season with 2, 696 total yards.
Also in his first year with the Saints, Ingram had a successful rookie season despite heel and toe injuries. The 2009 Heisman Trophy winner appeared in 10 games with four starts and carried 122 times for 474 yards with five touchdowns and added 11 receptions for 46 yards before being placed on Injured Reserve prior to the start of the postseason.
Chris Ivory spent his first six games on the Physically Unable to Perform list due to a foot injury suffered in the 2010 regular season finale that required surgery and extensive rehabilitation, but he came back strong at the end of the 2011 campaign. Playing six games with two starts, Ivory carried 79 times for 374 yards with one touchdown.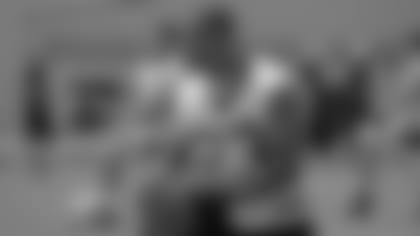 Playing in all 16 games with seven starts, Pierre Thomas carried 110 times for 562 yards and five touchdowns in addition to 50 receptions for 425 yards and one touchdown. He led all running backs in the NFC Wildcard Playoff vs. Detroit with eight carries for 66 yards and a touchdown, while also making six receptions for 55 yards and a touchdown.
Combined, the club's four tailbacks carried an impressive 398 times with 2,013 rushing yards including 13 rushing touchdowns and only two fumbles during the regular season.
In addition, the fullback position is well-stocked with Collins and Hall. After spending time with several clubs on practice squads and postseason rosters since coming into the league out of Washington State in 2008, Collins assumed lead blocker duties for the NFL's sixth-ranked run game, while also scoring four touchdowns. Hall, the lead blocker for the Green Bay Packers on their Super Bowl XLV run, provides solid depth, while being a significant contributor on special teams.
Ivory is aware of the effort that it will take for this hard-working quartet to improve during the offseason to build off of the 2011 season. In 2010, he did not join the team until he was signed as a free agent following the draft. In 2011, much of his time was spent in the training room. 2012, marks the first time he is able to take advantage of a full offseason with the club.
"It's still a learning process," said Ivory. "I'm still trying to get the mental part down and learn everything I need to know going into the season."
While Sproles made a significant impact in the running, receiving and kickoff and punt return games as one of the NFL's most versatile players, he still sees room to improve in 2012. Much like Ivory, he's excited about the opportunity of being able to work on his craft at the club's practice facility for an entire offseason after he was signed prior to the start of training camp in 2011 after spending the first six years of his NFL career with the San Diego Chargers.
"You always have things to work on, no matter how long you have been in the league," said Sproles. "While we have a great system or a great group, I want the coaching staff to have the confidence that I can handle any run or any pass play they put on me."