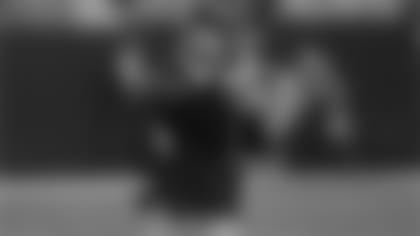 New Orleans Saints Head Coach Sean Payton
Press Conference
Monday, September 19th, 2011
Opening Statement:
I said after the game yesterday, one of things that was real apparent without watching the tape was our hustle and our energy. I thought we had a good week of practice. We had good focus. We recognized that we were playing a good team. I thought all of us felt, watching their tape against Atlanta and in the games the last half of last season, this is one of the better teams in the NFC. That being said, it was a good win for us. There are a handful of things we still need to clean up. I thought our penalties were high. I think we made some improvement from week one to week two and there are some tangible things we can point to. The focus shifts, now, to Houston. We will get ready to play and get ready to play against another good team.
What are your thoughts on Devery Henderson's continued improvement?
He has been a guy that had a very good camp. He is experienced in our system. He has been in it for quite some time. There was a point in his career where he had an opportunity to leave in Free Agency to another team, he chose to stay with us. He is a guy that has played exceptionally well the first two weeks of the regular season. It's good to see him get off to a real good start. I felt with (Marques) Colston's absence, one of our plans yesterday was to play Devery more at the X, the split end, opposite of (Robert) Meacherm and then rotate (Adrian) Arrington in there some at that position. Any time we were getting into our nickel sets, we tried to incorporate Lance (Moore) in for his first week back without over-doing it. It's a group that works hard. It's a group that is consistent. It's good to see him doing well because I know there was a stretch very early in his career where he was a late developer to some degree. Many would have considered him as a late developer. He has a good grasp of what we are doing. I know there is a high level of trust that exists between our quarterback and Devery. He just quietly does his job well. There are games where a specific player will have a handful more catches or touches than another. A good example would be how he played in the Super Bowl and none of us would know where to reference it. If you go back, he was outstanding in that game with six or seven big catches. I'm excited. I'm happy for him. That depth for us, that experience, definitely pays off when you have an injury like we have had with Marques. You are able to switch some guys around. He is playing Z, moving to playing X. There are some differences with the routes. There are some things that are the same. He is smart enough and he has been around long enough where that would have been a much more difficult transition if he didn't know the offense.
How do you decide when to use each of the team's halfbacks?
We think about it a lot too. If you start and maybe separate Darren's (Sproles) role a little bit with some nickel packages and this lightning term that we use where we are wanting him, specifically, on the field much like with Reggie (Bush). I wouldn't say that is easy, but that becomes the easy part of the equation. If we can establish that we have a package for Sproles both in the nickel and in the base, I think the bigger trick is coming up with the ways to have balance between Pierre (Thomas) and Mark (Ingram). We tried to do it in the openers. We tried to give them some semblance of a rhythm too with a couple series at a time and then the next guy going in. That whole time there are some tags or some groupings that trump whatever the rotation might be. Let's say that Mark is in there for the next couple series but we call for a grouping that is specifically designed for Pierre, that trumps it. There is a lot of thought given to it. I don't know if there is an exact science to it. By the end of the week, I am going through this with Coach (Bret) Ingalls and the runners out there on Friday's practice. I think, more than anything, they just want to see their involvement in the plan. Each game unfolds a little bit differently in regards to what you are in or what you're wanting to be in. It's a work in progress. It's an ongoing challenge for us, as coaches, to come away from a game and feel like if we gave each player enough opportunities to do what he does well. That is what we trying to do. Its not always perfect, but our guys are handling it well. It helps that the players we are talking about are very smart. At any given moment if one of those guys is given a play designed for another one, all three of those guys know what to do. Those guys are pretty versatile.
Do you think you have handled it well?
It is a work in progress to try to keep them involved. So far, we have been pleased with the mix but we understand that as the season goes on, there is kind of a flow that takes place. Fortunately for us, those guys are all healthy. Sometimes, that decision becomes a little bit easier because of somebody's health. In their case, all of them are moving around and playing well.
Can you talk about Jimmy Graham's growth from last year?
He has made a lot of progress. He is in his third year of football, second year with us. He is extremely athletic. The one thing that separates him is that it is very important to him. He is very driven and extremely coachable. He wants to be special. He wants to be good at what he is doing. When it comes from a veteran player like Drew (Brees) or David Thomas or even a coach, he is very eager to please. That, along with his football IQ which is extremely high and his skill-set, he is a very good athlete, those are all good attributes that give him a chance to be an elite player. We are excited. You saw his growth the last third of the season last year. He started coming on in his rookie year and has continued that in the 2011 season to start.
How important was this performance for the defense's mental state?
I think for all of us. You go through different times. All of us want that confidence. There are times that I recall looking down at the play-sheet. There are some games where there are 120 plays in front of you and you don't like any of them. There are some games where you like all of them and the five other ideas that guys have during the course of the game. It's no different on defense or with our defensive players. It was great to see their energy and their effort. I thought that as the game went on, the momentum continued to build. They fed off of each other, Gregg (Williams), and the other defensive coaches. That was a big game for us as a team. It was a big game for us defensively because we felt that could be a big advantage for us in that game and it ended up being one. It was a big reason why we won. The turnover was one of the more pivotal plays in that game. For us, being able to take it and score a touchdown, that's a big swing. We were pleased and excited. This week, Will Smith comes back. He applies for re-instatement. By the middle of the week, we will have an idea of whose roster spot we have to replace. It will be good to have a veteran player, a captain, back in our line-up. The team we are playing this week is outstanding offensively. We are going to have to have another good week at practice. Hopefully, today and tomorrow, the players will get some rest away from it and get ready to go on Wednesday.
Is the improvement between week one and week two very important for good teams?
In some specific areas. I thought we covered real well yesterday in special teams. We didn't have the one, we did well except… I thought special teams were a big reason why we won that game. Late in the game, we weren't quite in the 4-minute but we were trying to take time off the clock. The minute we start doing that, it was like we were going backwards. Then, (Thomas) Morestead gives us an over 50-yard punt, out of bounds with no return from (Devin) Hester. Later on, another punt with no return by Hester. I thought we gained an advantage there and didn't look back, maybe like we have in years past against that team specifically where a punt went to him and he returned it for a touchdown. Or the opening kickoff of a game was returned for a touchdown. I thought we played very well in the kicking game. We had the one offsides on the fake field goal but I thought we did a good job. I thought, defensively, we tackled better. We hit the quarterback, we caused a turnover. All of those things, we felt we did not do as well the week before. Offensively, we protected the football all the way down to the end where we had the fumble in the four-minute. I thought we were efficient. I thought our third-down numbers were good, good enough to win. We came up with some of the big plays. The third-and-fourteen to Henderson was a big play at that point in the game. That was encouraging, looking at the film.
What is Darren Sproles' role in comparison to Reggie Bush?
We went through that time-frame after the lockout with discussions with Reggie and his agent about moving forward. We were coming to a point where we were just trying to gather information so we could have an idea where he was at and where his agent was at. I think, soon after that, we felt he was going to look for a new opportunity. We understood that completely. We were able to work out a trade with Miami. It wasn't until that 24 or 48 hour window that we wondered where Sproles was with his decision making. We do feel like we have depth at that position. Mickey contacted his agent. I had several conversations with Darren. Drew had several conversations and text messages. It was uniquely different this year because it was a two-day window. This decision was going to be made rather quickly by the player. Fortunately for us, he selected the Saints. We did feel that there were some similarities in regards to the vision that I could specifically point to and say 'here are some things that we think you do well.' We think he is a very good returner as a punt returner and kick returner, could be involved in the screen game and handle 'x' number of running plays and be a threat as a receiver out of the backfield. We could point to that on film so the player could envision what we were talking about. That helped us. He has been able to do that and more. Each day there is a play or two. He hits a hole decisively and he is very sudden and explosive.