As we approach the 2021 NFL Draft on April 29-May 1, NewOrleansSaints.com takes a look at the history of their overall pick positions and the players it brought into the league. The New Orleans Saints will have picks in Round 1 (28th overall), Round 2 (60th), Round 3 (98th and 105th), Round 4 (133rd), Round 6 (218th) and Round 7 (229th and 255th).
Over the last 10 drafts, defensive backs have been selected three times and tight ends and linebackers have been selected twice. The last 10 picks at 98th overall have combined for one All-Pro selection, one Pro Bowl selection, and a Super Bowl XLVII champion.
2020: Baltimore Ravens, LB – Malik Harrison, Ohio State
2019: Jacksonville Jaguars, LB – Quincy Williams, Murray State
2018: Houston Texans, TE – Jordan Akins, Central Florida
2017: Arizona Cardinals, WR – Chad Williams, Grambling State
2016: Denver Broncos, S – Justin Simmons, Boston College (All-Pro and Pro Bowler)
2015: Kansas City Chiefs, DB – Steven Nelson, Oregon State
2014: Green Bay Packers, TE – Richard Rodgers, California
2013: Philadelphia Eagles, QB – Matt Barkley, USC
2012: Baltimore Ravens, G – Gino Gradkowski, Delaware (Super Bowl XLVII Champion)
2011: Carolina Panthers, DB – Brandon Hogan, West Virginia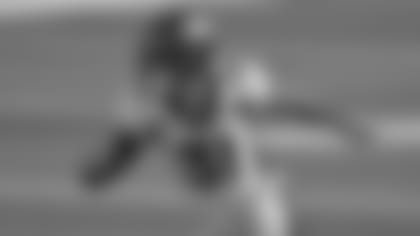 After being selected 98th overall in the 2016 NFL Draft by the Broncos, Justin Simmons has appeared in 74 games with 64 starts totaling 373 tackles (279 solo), 2.0 sacks, 16 interceptions, returning one for a touchdown, 37 passes defensed, and one fumble recovery. Simmons earned second-team All-Pro honors in 2019 and was selected to his first Pro Bowl in 2020.