Fort Worth, Texas – What crushing victory are you talking about? When, exactly, did this overwhelming win over a Super Bowl-caliber opponent occur? A team had five touchdown passes, no interceptions, forced three turnovers, didn't allow a touchdown and not one single mention was made of it?
Of course, all of that occurred in the New Orleans Saints' 38-3 victory over Green Bay to open the season at TIAA Bank Field in Jacksonville, Fla. But if New Orleans didn't shove the superlatives into the shadows as it prepared for Sunday's game, against Carolina (1-0) at Bank of America Stadium in Charlotte, N.C., it did itself a disservice.
Resting on laurels doesn't win in the NFL. Improving, even after victories, does. The Saints know that, and here are a few ways they can post their second victory in as many games:
1. REPLICATE: It's unrealistic to believe quarterback Jameis Winston is going to complete 70 percent of his passes and throw five touchdowns in every game. Those numbers don't often happen in the NFL. But what Winston hopefully can continue is the outstanding decision-making that he exhibited against Green Bay. He threw passes where only his receivers could make a catch, tucked the ball and ran when he needed to, wisely threw away a pass rather than force an attempt into coverage. All of that will be important this week.
2. HOLD THE LINE: The bad news is that center Erik McCoy (calf) is out with his injury. The good news is that Cesar Ruiz moved from right guard to center during the first quarter against the Packers, and the offense didn't skip a beat. That has to continue, and against a formidable pass rush: The Panthers totaled six sacks in the season opener against the Jets. True, that was against a rookie quarterback and Winston is a veteran, so his pocket presence and awareness should be at a higher level. But Carolina is likely to apply more pressure than the Packers did, and they might try to do so up the middle against Ruiz and the new right guard, Calvin Throckmorton. The interior has to hold up.
3. HE'S BACK: Carolina running back Christian McCaffrey missed both games against the Saints last season, but he's back to full health (21 carries for 98 yards, nine catches for 89 yards in the season opener). He's going to get his touches and, more than likely, he's going to get his yards. But the Saints have to make him work for it, and they have to limit his explosive plays. They've done a good job of that in past seasons and if they hope to make the Panthers one-dimensional, it'll have to be done again. We know what linebacker Demario Davis can do in the run game and what defensive back C.J. Gardner-Johnson can do in the pass game; each of them, and others, will have to be sharp against McCaffrey.
4. THE BACK END: Possibly, the Panthers will decide to attack in the passing game early instead of the run. The Saints have had one of the best run defenses in the league the last several years, and Carolina could decide that the path of least resistance might be through the air. And, especially, that could be the option this week because the Saints could be without cornerback Marshon Lattimore and they already are missing Ken Crawley, the starters at the end of training camp. Lattimore could be a game-time decision, and he was back on the practice field after having surgery on his right hand this week. Rookie corner Paulson Adebo was outstanding in the season opener, but the NFL is about week-to-week consistency. Can he do it again, and again? If Lattimore is a scratch, the other corner likely will be Desmond Trufant, who joined the team Sept. 7, and New Orleans also gains the services of Bradley Roby, who came aboard on Sept. 8. The Panthers are likely to test the secondary. The primary help will come from up front; a good pass rush always makes the secondary more effective. If Marcus Davenport is out at right defensive end, rookie Payton Turner likely will make his NFL debut and Carl Granderson could have an increased role. The ends and tackles have to pressure Carolina quarterback Sam Darnold to help the secondary.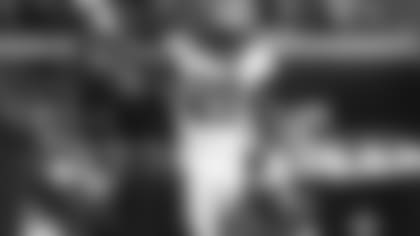 ZATARAIN'S KEY INGREDIENTS RECIPE OF THE WEEK:
ZATARAIN'S ORIGINAL JAMBALAYA
Jambalaya is the quintessential New Orleans dish. Start with Zatarain's Jambalaya Mix to keep prep easy. Make it your own in less than 30 minutes by adding any combo of smoked sausage, chicken, pork, ham and shrimp. Feeding a crowd for Mardi Gras or tailgate parties? Double the batch, as hungry mouths always want more!