SAINTS VS. CHIEFS GAME PREVIEW
The New Orleans Saints look forward to the start of the 2023 preseason with great anticipation, Sunday's opener vs. the Kansas City Chiefs is the first step on the Caesars Superdome playing field. Following the start of training camp, the club looks forward to making their 2023 debut under Head Coach Dennis Allen, as well as the opportunity to clash with another team following what will have been 14 days of full practices. Saturday's opener will be another step in the process that started when the team convened for the 2023 offseason, in putting a 7-10 finish in 2022 behind them, as they look
In Allen's first preseason (2022), the Saints posted a 1-2 mark, as he will utilize valuable snaps for his squad in 2023 with the dual purpose of preparation for the regular season opener vs. Tennessee, while allowing players to showcase their talent and fight for roster spots. The active roster must be reduced from 90 players to 53 on August 29, two days after the preseason finale vs. Houston in the Caesars Superdome. Sunday's contest will also mark the first time New Orleans has opened their preseason at the Caesars Superdome since the 2019 campaign.
WATCH SAINTS VS. CHIEFS ON TV
Fans can catch the action on the following television stations:
TV: Gray Television Regional Coverage (WVUE FOX 8 locally)
Announcers: Joel Meyers (play-by-play), Jon Stinchcomb (color analyst) and Erin Summers (sideline)
LISTEN TO SAINTS VS. CHIEFS LIVE
Fans can catch the action on the following radio stations:
Local radio: WWL-870 AM and 105.3 FM
Announcers: Mike Hoss (play-by-play), Deuce McAllister (color analyst), and Jeff Nowak (sideline)
Spanish language radio: KGLA 830 AM and 105.7 FM
Announcers: Mario Jerez (play-by-play), Juan Carlos Ramos (color analyst) and Victor Quinonez (sideline)
STREAM SAINTS VS. CHIEFS ONLINE WITH NFL+
With NFL+, Saints fans can take their game on the go. NFL+ offers fans in the New Orleans market access to every Saints Sunday afternoon game live on phones and tablets. Additionally, fans can also watch every prime-time regular season and postseason game on mobile devices, including the three Saints appearances during prime time this season.
Additional benefits to NFL+ users include live out-of-market preseason games across all devices (excluding Saints preseason games shown in the New Orleans market), live local and national audio for every NFL game, NFL Network shows on-demand, NFL Films archives and more.
NFL+ is available in the NFL App across all app stores for $6.99/month or $39.99/year. Fans can upgrade to NFL+ Premium for $14.99/month or $79.99/year, which offers all of the features of NFL+ as well as full and condensed game replays and the All-22 Coaches Film.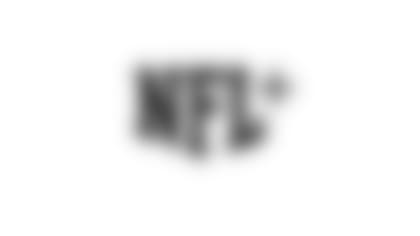 NFL+
Watch live out-of-market Preseason games, live local & primetime Regular Season and Postseason games on your phone or tablet, game replays, and more.
ADDITIONAL SAINTS VS. CHIEFS GAME COVERAGE
SAINTS SOCIAL MEDIA ACCOUNTS
Follow your Saints on social media for live game day updates, videos and behind-the-scenes photos: