In the 10 weeks since the New Orleans Saints traveled to Soldier Field in Chicago and slugged their way to a 26-23, overtime victory over the Bears, Chicago has made one dramatic change that helped stop its slide and earn the Bears (8-8) a playoff berth.
When Chicago faces the Saints (12-4) Sunday at 3:40 p.m. in an NFC Wild Card playoff game in the Mercedes-Benz Superdome, the Bears will have Mitchell Trubisky at quarterback instead of Nick Foles. And the Bears' offense appears to have taken off with Trubisky handling the snaps the last six games.
During that time, Chicago averaged 30.2 points per game – the regular-season ending 35-15 loss to Green Bay snapped a four-game streak of scoring at least 30 points – and rushed for 144.2 yards per game. In the previous 10 games, when the Bears scored 30 points once, they averaged 19.1 points and 78.2 rushing yards. Trubisky was benched in favor of Nick Foles, and an injury to Foles helped pave the way for Trubisky's return to the lineup.
"I think you're seeing a little bit more under center run game," Saints Coach Sean Payton said. "They're doing a good job with that, play-action boots and nakeds off of it. I think they're playing well up front and I think it's been a little bit more complementary game. I think that you see a little different team."
That's attributable to Trubisky elevating his consistency. In the first three games, he completed 59 percent of his passes for 560 yards and six touchdowns, with three interceptions, and ran eight times for 85 yards. He was replaced in the third game, against Atlanta, after completing 13 of 22 passes for 128 yards and a touchdown, with an interception; Foles led the Bears to a comeback, 30-26 road win.
But in the six games since returning to starting status, Trubisky has completed 70 percent of his passes for 1,495 yards and 10 touchdowns, with four interceptions, and has 24 carries for 105 yards and a touchdown.
He made a one-play cameo in the Nov. 1 game against the Saints. He had one carry for three yards, but injured his shoulder on the play.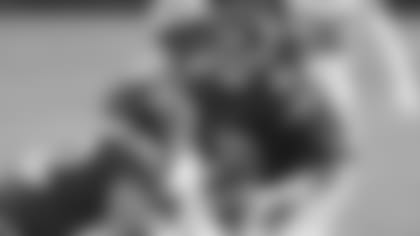 Trubisky's ability as a runner has helped him be a dual threat. In his four seasons, he has 1,057 rushing yards and eight touchdowns on 190 carries. The Saints faced another running threat from the position in their Dec. 13 game against Philadelphia. In that game Eagles rookie quarterback Jalen Hurts ran for 106 yards on 18 carries, and led an offense that totaled 246 yards and two touchdowns on 36 carries.
"I'm not going to make the comparison (between Hurts and Trubisky), but I would say Trubisky is someone that definitely can run, can flush out of the pocket, pick up 15 yards, 20 yards," Payton said. "He's a threat when he's either handing it off maybe in the read-option scheme, so he's got a skill set that's different than Nick's."