Thanks for checking in on my second day mini-camp blog.
I think everyone on the team was hoping for a little break from the heat of Day 1. The weather offered little relief as a slight breeze and minimal cloud cover kept practice HOT.
However, great teams must keep a positive attitude. These hot and muggy environments are uncomfortable for all, but they will strengthen this teams focus and mental toughness.
I saw some great work by a lot of different guys Wednesday.
During 7-on-7 drills, WR Joe Morgan made spectacular leaping catch, which was immediately followed by a roaring cheer from the crowd. Keep your eye out for him in preseason as his speed is undeniably fast.
Another guy that caught my eye was CB Corey White, a draft pick out of Samford. He was flying down the field during our special teams period.
Covering kicks and punts with speed and 100 percent effort is a quick way to get noticed and give yourself a great chance of making the 53-man roster.
Obviously, it excites me seeing guys that excel in this area, all kickers and punters love having fast and aggressive teammates in coverage.
Individually, Wednesday I worked on short punting only. After evaluating last season's performance, I feel that this is an area needing the most improvement.
Being able to pin the opposing team inside the 10-yard line is a huge play.
It limits the offense which allows our defense to be very aggressive. New Defensive Coordinator, Coach Spags, loves having his defense put in that position.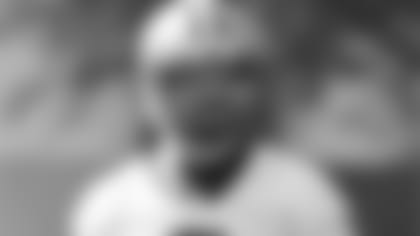 Our offense went against our defense in the last team period of the day.
The drill was called "2 minute." This is often an undervalued part of practice that can't be worked on enough. A specific situation is given to both sides and the quarterback must lead the offense down the field. Likewise the defense is trying to get a big stop at the end of the half or game. For example, coach might put the ball on the away 33-yard line, with a minute and 34 seconds left, and only one time out. Games in the NFL often come down to a last second touchdown or field goal, so practicing these situations is imperative
.
This last period of practice can also be the most competitive. Players on both sides of the ball take pride in what they do and hate to lose
Competing at the highest level in practice translates very well to game day and is a big reason our team has had so much success in recent years.
Let's hope next year is our best year yet…
Thanks for checking in on Day 2 of your Saint's team mini-camp. Thursday is our last day, so come see your boys in black and gold.
Thomas "The Leg" Morstead
Continue to follow Morstead on his social media outlets: