The past week of training camp has been a whirlwind.
After four days of training camp in hot and humid New Orleans, we headed up to Canton, Ohio.
Long time New Orleans Saint Willie Roaf was inducted into the Pro Football Hall of Fame. Well more than 50 Hall of Famers came out in support of all the inductees. It was truly an honor for us to be in attendance.
Willie spoke about his personal athletic journey as well as the profound influence that his mother and father had on him. It was nice to hear him be so graceful and thankful towards all those people that helped him along the way.
I have to give a big shoutout to all the Saint fans that came to the induction and to the game the next day. Willie was treated to a huge standing ovation when he came out to give his speech.  Sunday's game versus the Arizona Cardinals was definitely a home game for us.
Though the atmosphere didn't compare to the Dome (let's be honest, nothing does, Saints fans were in the majority. The game started with a fly over by the US military as the National Anthem was coming to a close - FOOTBALL is BACK!!! If this doesn't get your blood pumping, I don't know what will.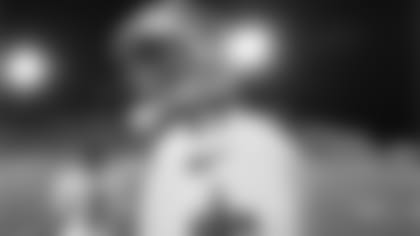 After the game we flew straight to New England for a few days of practice with the Patriots. This can be a nice change up during training camp as guys get tired of playing against each other day in and day out.  There was also a welcome change in the weather as temperatures were only in the upper 80's. On a random side note I got to meet Bon Jovi….
The game on Thursday was a defensive show down with the Patriots winning 7-6. Although we lost the game, there was a lot of positive growth this week. Both the Saints and Patriots organizations are among the best in the NFL. Practicing and playing against each other will only help both team get better. Who knows, maybe we will meet again in early February.
Thanks for checking in, hope to see everyone at practice this week as we are back at the Saints training facility in Metairie.
Check out how you can win a pair of tickets to Super Bowl XLVII in New Orleans by helping Thomas Morstead's Family Foundation at the Greater New Orleans Foundation: www.WhatYouGiveWillGrow.com.
Continue to follow Morstead on his social media outlets: