White Sulphur Springs, W. Va. – New Orleans Saints fans have every reason to remember Tim Hightower, dreadlocks flapping out of the back of an Arizona Cardinals helmet, taking a handoff and running untouched for a 70-yard touchdown in the Mercedes-Benz Superdome, the first play from scrimmage in a 2009 divisional playoff game that New Orleans ultimately won en route to its Super Bowl victory.
And Saints fans – and, likely, all other football fans – have every reason to have forgotten Tim Hightower. He hasn't played in an NFL game since Oct. 23, 2011. Then, as a running back for Washington in a game against Carolina, Hightower ran 17 times for 88 yards before suffering the third-quarter knee injury that helped sideline him for the next three years.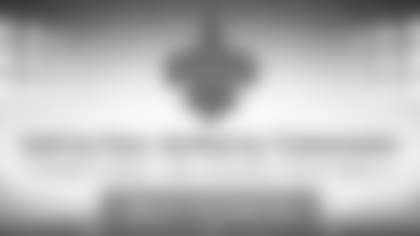 ](http://www.ticketexchangebyticketmaster.com/NFL/new-orleans-saints-tickets/?intcmp=tm108616&wt.mcid=NFLTEAMNOTRAININGCAMPARTINCLAD_300x250 "New Orleans Saints")
"I tore my ACL," he said. "Sometimes, those ACL things can be pretty straightforward. Nowadays, you have really good doctors and you have really good therapists where it's pretty routine surgery, and you can get back in six to eight months.
"But I had some setbacks, so mine just took a little bit longer. It took a couple of second opinions, a little extra work, a little extra determination and some prayers, and three years later here I am. It just was a little longer process than normal.
"I had some issues with some scar tissue and some issues with some infections that were kind of lying there for a little bit. It seems like it was so long ago. It just seems like it was one thing after another thing but the good thing about it is, all that is behind me."
It appears to be, judging by the way Hightower has looked since he has joined the Saints. Vying for one of the roster spots at running back for New Orleans, he's among the corps of players attempting to earn a place and, perhaps, snaps, behind Mark Ingram, C.J. Spiller and Khiry Robinson.
And each day, Hightower continues to impress during his comeback bid.
"He's a player who, at one point, we graded at an extremely high level," Coach Sean Payton said. "Before fans sat down in that Arizona divisional playoff game, it was 7-nothin', and he had scored a touchdown.
"He's someone that has been a real good running back and then had a setback with the injury, so you're always looking to see how that has affected him, has he recovered. (Sunday) night was one of those long meetings (for Saints coaches, scouts, etc.), we went through the 90 players on the roster, and I would say the early signs with him have been good.
"He's healthy, he's pretty instinctive, he's a smart player. You're constantly paying attention to guys like that that may be available, that might be healthy. It was a good addition for us."
What the Saints have is an extremely hungry player. Spending three years away from the game fueled Hightower, whose age (29) highlights the disruption of his experience (53 games and 41 starts in four seasons).
"I've been in pursuit of getting back to fulfilling and living the dream," said Hightower, who has run for 2,054 yards and 24 touchdowns on 523 carries, and caught 128 passes for 879 yards and a score, in his four seasons. "I've been with my family, I've been maturing, I've been all over, a little bit of everywhere. Most of it has been just doing everything I can to get back to playing this game I love and finishing this thing off.
"To say I didn't have my frustrations, as we all do in life when things don't go according to our plans, you have your frustrations and your challenges and your days that are a little bit harder than others. But when you have goals in life, when you feel like you have a purpose in life and when you have good people surrounding you who are pushing you and challenging you, I don't think giving up is really ever an option. I don't think people around you who love you allow that to be an option.
"For me, it was never an option. It was just a matter of, 'When? How long are we going to have to push through this and push through this?' And just making sure there was a light at the end of the tunnel. I just kept doing everything I could do to make sure that I had a chance to finish this dream."
There are no guarantees that the dream will have a happy ending with the Saints. As previously mentioned, there's stiff competition at running back behind the three established Saints backs.
But Hightower wants to be a Saint because of what he believes the Saints are about.
"I think it's Coach Payton and what they're building around here," he said. "This league is younger, it's cheaper, it's faster. You have a few coaches that value veteran leadership, who value veteran experience. Not that you want a whole bunch of old guys running around, but I think what he wants to build around here is a smart, tough, physical football team that does smart things. Smart players win games.
"I think it was a good match. I have some experience, I've played in some big games, I've been around some good leaders and there were some good leaders here. To be able to come here – they've got some young talent but they've also got some guys in Drew Brees and Ben Watson and some other guys who have good veteran leadership.
"To build a core group of veterans who've been there and played in some big games, I think, will help bring and mature some of these young guys along and help build a true football team."
To that end, Hightower is leading by example. Usually, he's among the first players on the field for practice and has familiarized himself with the offense.
"Being away from the game, you get a chance to really study," he said. "You study as a player, you study great players and one thing that has been consistent with great players and people who have been successful at any level is their preparation, how they value practice.
"No matter what it is, they really value preparation, being on time, being the first person out there, giving yourself extra time, taking a little bit extra at the end, spending a little bit of time working on your craft.
"I think that's something that, the older I get, you may not run a 4.3(-second 40) but getting out here early, working on my techniques, doing things to make sure that my all-around game is strong and solid, it kind of sets the tone for me and practice and for the rest of the day."
These days, things appear to be going well for Hightower. Very little about him resembles his early seasons. Even physically, he has changed – the dreads are gone, replaced by a closer-cropped cut.
"It was time, man," he said, laughing. "I hadn't had a haircut in 11 years. I told my family, when we go through tough stuff in life you feel like it defines you. When you come through something you feel refreshed and you feel like a different person.
"I told my family that when I got an opportunity to come back, I would be a new person – on the football field, as a father, as a husband, as a person in the community. It was kind of symbolic, the old stuff is behind and new beginnings and start fresh."
Few among the Saints in training camp are fresher than Hightower. It has taken three years for him to get back in an NFL camp, and he's not in any rush to leave.
"I'm well-rested, I'm ready to go," he said.
Fans have had every reason to remember him, then forget him. Now, he hopes to give them reason again to know him, and to know what he can do.