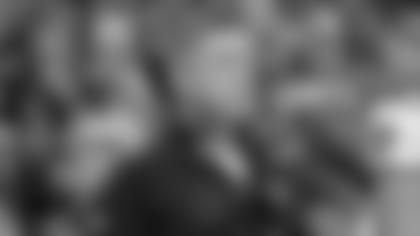 New Orleans Saints Coach Sean Payton created his own tribute to the 10-year anniversary of Hurricane Katrina.
Payton's game pullover bore an insignia similar to the ones that were written on homes that were searched in the wake of Katrina, but his "Katrina X" pullover had the letters "N," "O," "L" and "A" written around the "X."
"I hadn't really thought about it, I don't think anyone else really had," Payton said Sunday. "It's 10 years today which was the devastation, more so than the hurricane itself. Hindsight, we'd have had a patch or something. It just seems fitting.
"I was at the pregame meal and started going through, looking up – everyone who's lived here has seen the homes, many of them still have the insignias on them. And looking up and actually getting the definition of the quadrants – east, north, south, west – is pretty interesting to study or learn about how they were used with regard to any home being searched.
"I wasn't specifically aware of what each one meant, I just knew it meant a house was searched. So today I remember looking it up and it was just kind of spur of the moment, I think."