Metaphorically, Mark Pattison scaled numerous mountains as an athlete.
As a prep star at Roosevelt High in Seattle, he was an All-American receiver as a junior and an All-American quarterback as a senior who went on to play collegiately at the University of Washington, and later was inducted into the Roosevelt Hall of Fame, one of just five football players since 1922 to be so honored.
In five years at Washington (1980-85), he lettered three years and the Huskies played in two Rose Bowls, two Aloha Bowls and the 1985 Orange Bowl, which they won and helped them to the No. 2 final ranking. The 1984 team was elected to the Husky Hall of Fame this year.
And as a seventh-round draft pick in '85 (No. 188 overall), he played for the Los Angeles Rams and Raiders before earning a roster spot with the New Orleans Saints in 1987-88, totaling 10 catches for 140 yards in his two-year career and becoming a member of the first team in franchise history to post a winning record, the 12-3 Saints of '87.
But as monumental as were those accomplishments, they resemble hills compared his literal scaling endeavors.
Namely, Pattison is more than halfway toward his goal of becoming the first NFL player to climb the Seven Summits (the seven highest mountains on the seven continents). To date, he has climbed Mt. Kilimanjaro in Tanzania (Africa, 19,340 feet, in 2013), Mt. Elbrus in Russia (Europe, 18,666 feet, in '14), Mt. Kosciuszko in Australia (7,310 feet, in '15) and Mt. Aconcagua near the Argentinean/Chilean border (South America, 22,841 feet, in February this year).
Remaining is Mt. Denali in Alaska (North America, 20,320 feet, in May '17), Mt. Vinson in Antarctica (16,067 feet, in '18) and Mt. Everest in Asia, the world's highest peak (29,028 feet, in '19).
Once accomplished, Pattison, who lives in Manhattan Beach, Calif., and works for Scouts.com, will become one of about 350 people to achieve the feat.
"I climbed Mt. Rainier (in Washington, the highest mountain on the Cascade Range) and I hit 50 (years old), I really started to get more reflective in my life and I wanted to do something significant," Pattison said. "So I was looking at what are those things that I can still do.
"Certainly, I can't play football any more. Since I was climbing all the time and I've got some buddies that have done the Seven Summits, I started researching it and looks like there's no NFL player who'd ever done the Seven Summits, I said, 'I'm going to go do this.'
"I said before I make a big blast about this and tell everybody about what I'm doing … I called a climbing service that's based out of Mt. Rainier and we came out with a plan of how we're going to do this, the mountains you would start with.
"So I went to Tanzania and climbed Kilimanjaro, and I climbed it successfully, really had no issues with altitude and then I did the next one, which was in Russia, Mt. Elbrus. And then after that I did what is called the Fun Seven, which is down in Australia, Mt. Kosciuszko.  And then a couple of months ago, I got off Mt. Aconcagua, down in Argentina.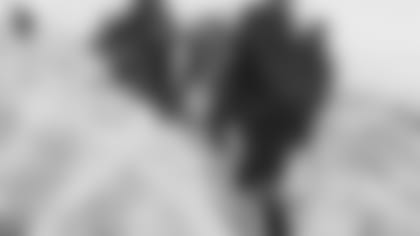 "So now I look back on it and it's like, 'Hey, I'm more than halfway done. What I started off for, looks like I'm getting closer to that goal."
Perhaps it shouldn't be a major surprise that Pattison is well on his way to accomplishing the feat. Achieving goals has been his norm, from high school to college to reaching the NFL.
"I would say that since I was a young kid, I've always been a gym rat," he said. "I think there are a lot of guys that get done playing and then they just kind of stop, because you've always had to perform at such a high level for such a long time. I just never stopped.
"I've been very dedicated in terms of working out every day, doing something, more of going on climbs, or going for a mountain bike ride, or working out in the gym."
The discipline required, and physical exertion used, in completing practice in an NFL training camp have been helpful. In Pattison's Saints tenure, the team and Coach Jim Mora held training camp in La Crosse, Wis.
Then, camp practices significantly were more physical than what now is allowed under the collective bargaining agreement.
"I definitely think two-a-days – in kind of a weird, bizarre way – kind of helped propel me to get through some of these things," Pattison said. "When you get on these longer journeys – and I did camp at least three weeks in Argentina climbing Aconcagua – it is a mental and a physical toll.
"The physical part of that is every day, that 50-pound backpack that you're carrying up and down the mountain, you're doing that to carry loads to higher elevations, and to acclimate to higher elevations, and then come back down. When you do that over the course of weeks, it takes a toll on you.
"And the mental part is, you're not showering for weeks on end, you're lying in a tent, you're sleeping on a rock – one night there was 70 mph winds, and it's 25-below inside your tent. It's cold and you're at high altitude and for a lot of people, it just grinds them down. The 12 people on Aconcagua that we climbed with, only six people made it. A bunch of people were being flown off with high-altitude sickness. It's much the same when you're going through two-a-days. It's a physical toll and a mental toll."
Fortunately for Pattison, it hasn't gone beyond that.
He hasn't been stricken with altitude sickness, and perhaps it's attributable to his football background.
"I have been around a number of people who have had that," he said. "Either your lungs swell up or your brain swells, and it's not a good thing. You get very dizzy, you get very nauseated, you lose all your energy. We had people that were throwing up, just bent over, and we just headed back down and put them on helicopters. It's awful. Fortunately, I have only experienced mild headaches. My body chemistry, so far, has allowed me to go up and not have a whole lot of effects with that.
"I was a wide receiver and I think I have a large lung capacity, so I'm able to go great distances and exertion. It seems like I don't breathe as hard as other people are breathing. That's a big thing when you're going straight up a mountain when you're carrying 50-pound packs up with you."
Comparatively speaking, the entire experience might be as big as any of Pattison's accomplishments, if not bigger. Of course, he remembers his time in New Orleans.
"It's every kid's dream to play in the NFL and I was never any superstar player, but I was there and I played in the game," he said. "When I played for New Orleans, the first year, 1987, was the first year in the history of the franchise that they'd ever won.
"It was really fun to be a part of that, it was exhilarating to see that city go berserk and support the team and the coaches. It was just so fun to see the whole thing come together."
But now he's blazing a more memorable trail, traveled by even less than the chosen few who have played in the NFL, poised to occupy a category all alone.