New Orleans Saints S Roman Harper and WR Lance Moore returned to the field for the first time since agreeing to terms with the Saints last Friday. Following the two and a half hour workout, two of the longest tenured people with the team met with the media after and talked about their first day back on the field. Enclosed are the transcripts of the conversations: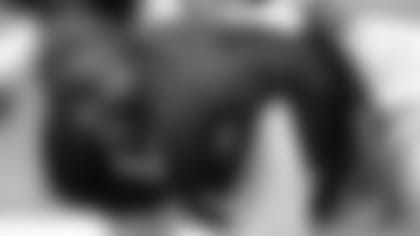 Tell me about the up-downs with Gregg Williams.
* *"That's how you have to do it to play with Gregg.  You have to do 40 up-downs to get in and anybody that we bring in during the season has to do it too.  We knew it was coming.  It comes with the whole condition test and it's part of being a part of our defense.  It makes it fun and we definitely enjoy it."
Was there a sense of real competition beginning today?
"Yes.  The coaches took it that way and we did too.  Before that it was more like getting involved, letting a lot of younger guys and everybody try and get their feet wet a little bit.  But today, you can definitely tell that the pace has picked up, everybody was playing a little faster, the pads were on and a little more popping.  It felt good and I think we look pretty good today for our first day in pads. Overall I was pretty pleased with today."
Were you nervous that you weren't going to be able to get on the field today?
"I wasn't really nervous.  It just was what it was.  If I wasn't going to be able to go today it was going to be like a normal day for me, sit on the sidelines, watch, and coach a little bit, but once they said around three-thirty, four o'clock we were good to go, I was ready to go.  I had to go get strapped up and get mentally ready.  I started off a little slow but overall, at the end of the day, I felt really good."
Did you feel a little behind today?
"Definitely the rhythm wasn't immediately back.  I continued to work on my eyes a little bit when I'm driving out of the route.  Drew (Brees) threw one out to tight end Jimmy Graham on me today, so I need to continue to work on that.  I was in good position, I just need to continue to drive the route.  Little things like that will come with time, I was just a little bit rusty, but it was a good first day for myself and also as a defense.  I think we played really fast defensively, especially that first group.  We looked pretty good out there.  I like the way we are right now.  We have some young guys that can play too so they can definitely help us out.  I'm looking forward to getting out there and competing against someone else."
The defense looked pretty mad that you didn't win the practice today.
"Our offense is good.  They have a lot of different weapons and they definitely made some good plays today.  Drew (Brees) made a few plays on our zero coverage and they caught a couple passes down field.  The other stuff we have to get correcting and we are going to do that but overall, defensively, we look pretty good for the first day."
It's not just fun out there, it's immediately competing right?
"It's immediately competing.  Yes there is no better team, offensively, to compete against than our own.  They do more than any other team we will face all year and we have one of the best, if not the best quarterback in the league.  Anytime you have a guy like Drew (Brees) out there, going against you, it's going to make you a lot better."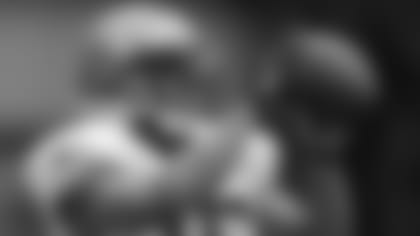 Can you talk about getting out there and finally working up a sweat
* *"It feels good.  Just to have to sit for six or seven days, and watch, being so anxious to get out there, and finally getting out there felt great.  It's great to be back with the guys."
How much is it now about getting up to speed, getting the reps, and getting the rhythm with your quarterback?
* *"It's going to be the same case for everyone.  All the free agents that signed after the CBA and everything, everyone is going to have to catch up on reps.  There is going to be plenty of time for that.  We haven't even had our first preseason game yet.  I think we just completed our first week of camp so we are a little bit behind, but we will catch up."
Can you talk about how you feel about finally getting rewarded with a long-term contract?
"It's a long time coming.  I've been here for the past six years and to finally ink that long-term deal, that's something you work hard for your whole career.  To now finally have it, it's a great thing, but I'm not done yet.  I still feel like I have a lot of ball left in me, and a lot of plays left to make.  You shouldn't see anything different out of me."
Does that mean to you that you have made it?
"You could say that, but to me I feel like haven't made it.  I still have to make plays, I still have to prove myself each and every day and prove that I'm worth the money that I'm receiving."
Does that make the expectations a little higher?
"That's fine.  I don't mind expectations going up.  I feel like I can play better always so I'm going to keep working like that."
How important is the cohesiveness with the offense?
"It's been a number of years, but where we have been is not necessarily where we want to go again.  We want to be better than that.  We feel like the sky is the limit with this group.  We have a nice little bit of continuity having the same guys back again and we are excited about it."