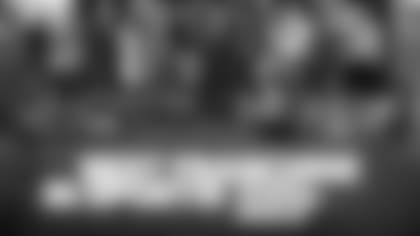 Five years ago, in the wake of Hurricane Katrina, the New Orleans Saints ranked dead last in our Ultimate Standings.
This time around, they're No. 1. How'd they do it? Commitment to community.
Championship play and cheap prices helped a bit, too.
For a long time, the Saints were called the 'Aints. An awful lot of folks in the stands wore paper bags over their heads and fans mourned the days following losses as Black Mondays.
Now the Saints have established a new, winning tradition on the field. Fans love Sean Payton and his team's aggressive play on both sides of the ball (Coaching: 2). After Katrina, it looked like the Saints might leave town for good. Instead, they came home. They repaired the Superdome; they acquired players and hired staff that was invested in rebuilding New Orleans; and they worked with fans to bring the city back to life. Everyone in Who Dat Nation seems to have their own story about just how close this club is to its fans, and now they have a team they feel is worthy of their crazy brand of love (Fan Relations ranked 5, out of 122 teams).
The Saints are Super Bowl champions (Title Track: 3), yet their ticket prices are below average for the NFL (Bang for the Buck: 4, Affordability: 18). In fact, the Mag estimates it costs fans an average of $90.55 to go to a Saints game---the eighth-cheapest game-day experience in the league. That's by design: In a small city with a narrow corporate base, the Saints don't rely on luxury-box revenues. Instead, owner Tom Benson (Ownership: 33) has kept tickets affordable for average fans. Who dat say dey gonna beat dem Saints?
NEW ORLEANS SAINTS

Overall Ranking: 1
Last Year's Rank: 52
Title Track: 3
Ownership: 33
Coaching: 2
Players: 7
Fan Relations: 5
Affordability: 18
Stadium Experience: 44
Bang for the Buck: 4