The fact that the New Orleans Saints had some get-right numbers on offense was something that, until last Sunday, crumbled under the weight of red zone struggles and overall point production.
New Orleans (4-4) did both in its 38-27 victory over the Colts, and now must build off that in order defeat Chicago on Sunday in the Caesars Superdome and to stay atop the NFC South Division standings. Here are a few ways in which the goal can be achieved:
1. RUN IN THE RED: The Saints finally found some of what they were looking for offensively against the Colts, with season highs in points (38), yards (511) and yards per play (7.7), while also scoring touchdowns three of four times in the red zone. That was aided by the fact that New Orleans scored two rushing touchdowns – 16 yards by Alvin Kamaraand 1 yard by Taysom Hill– and added a 20-yard scoring run by Hill. Overall in the red zone, the Saints rushed for 34 yards on five carries. The sledding figures to be tougher against the Bears, who are allowing 78.8 rushing yards per game (third-fewest in the league), and game plans change from week to week (the Saints ran for a season-high 161 yards against Indianapolis). But the threat of the run in the red zone should force Chicago to respect that aspect of New Orleans' offense, and that could be beneficial.
2. RATTLE THE ROOK: Chicago's quarterback will be undrafted rookie Tyson Bagent. So far in matchups against rookie quarterbacks this season, the Saints have had a mixed bag – victory over Carolina and Bryce Young, a loss to Houston and C.J. Stroud. Bagent's play in three games has been uneven at best (in two starts and three appearances, he has completed 70 percent of his passes for 477 yards and a touchdown, with three interceptions). He only has been sacked three times in 80 pass attempts, but the defense doesn't need a bagful of sacks in order to affect the quarterback. Here is a chance for New Orleans, after allowing a total of 54 points in the first half of the previous three games, to get off to the kind of fast start that has been missing. The Saints have finished with a flourish on defense (17 total points allowed in the second half of the last three games). Cornerbacks Marshon Lattimore, Paulson Adebo and nickel Alontae Taylor could have some opportunities Sunday. New Orleans enters with nine interceptions by eight different players.
3. CARR REVVED: Quarterback Derek Carrhad his best game as a Saint, completing 19 of 27 for 310 yards and two touchdowns, with no interceptions. The Bears allow 262 passing yards per game, third-most in the league. If Chicago is bound and determined to make the Saints one-dimensional on offense, it's a good time for the Saints to be coming into the game with Carr's confidence brimming and receivers Chris Olave (517 receiving yards), Rashid Shaheed (479) and Michael Thomas (439) all ready to make chunk plays.
4. ASSIGNMENT BALL: If the Bears are going to hurt the Saints on offense, it's likely going to be in the running game. Chicago rushes for 132.8 yards per game, sixth best in the league and after New Orleans allowed 42- and 41-yard runs against the Colts, Chicago obviously will try its luck. Coach Dennis Allen said a physical error was made on one long run by the Colts, and the second mostly was a well-executed play by the Colts. Neither of those things can happen Sunday. Demario Davis has proven to be the type of player who can sit out practice while rehabbing his injured knee, and show up on Sunday to perform at peak level. Run fits up front along the defensive line have to be better, because the Saints don't have much of a problem with missed or broken tackles. So they have to fit up well and keep gains to a minimum, which they've shown the ability to do.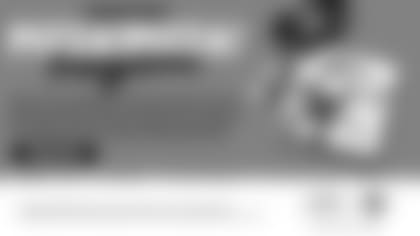 Little Caesars® is always the winning play on Saints gameday! Order online at littlecaesars.com during Pizza!Pizza!® Pregame — 1 hour before or 3 hours after kickoff on Thursdays, Mondays, and all day Sunday. You'll score fun perks and be entered to win a trip to Super Bowl LVIII! No purchase necessary. Visit Littlecaesars.com/NFL for rules.