Ken Crawley has been going through training camp with the New Orleans Saints this year in a way that suggests he has unlocked the secret to making Ken Crawley the best he can be.
True, it's training camp and Training Camp All-Pros have come and gone for every franchise, as potential and play-making have flashed on the practice field, but never consistently shown on game day.
But Crawley has stacked a succession of effective days at cornerback, enough that he has forced everyone to take notice. Pass breakup after pass breakup, tight coverage after tight coverage, pristine technique after technique, he has been a model of consistency in individual and team drills.
"I'm just getting back to the basics of being technically sound with my technique, and being more comfortable with the defense," Crawley said. "Each and every year just learning new things, being more aware of things – situational awareness. So I think I'm having a good one.
"It's just getting your mind right. Everything is mental with me. I know one thing I was big on as an improvement this offseason was technique, winning at the line."
That hasn't been a problem so far, as he has conjured memories of the undrafted rookie in 2016 who, in '17, stepped in at left cornerback in the third game of the season – opposite then-rookie Marshon Lattimore, and after being inactive the first two games – and started the final 13 regular-season games he played that year.
New Orleans was 11-2 in those games, and Crawley had 17 pass breakups and an interception during the run. He never played less than 94 percent of the snaps on defense in any of those games.
His effectiveness slipped in '18, and in '19 he was released and picked up by Miami, released by the Dolphins in December and signed and released by the Raiders and Cardinals before the '20 regular season. But he returned to New Orleans in September of '20, placed on the practice squad and worked his way onto the active roster. In six games as a backup, he had an interception, a fumble recovery and a forced fumble.
New Orleans re-signed him in the offseason and with the release of 2019 starter Jackrabbit Jenkins, Crawley has taken the opportunity to show his improvement.
"He can run," Coach Sean Payton said. "He's got good length. Back in '17, he came in in the third week and started that whole year for us, so he's got a lot of experience. But his athleticism – his speed, his range – are some of his strengths."
"I can run with the best of them," Crawley said. "My thing is, just not to get myself in trouble early. I think over the course of my career I've been kind of good at the line, being able to put hands on and playing the ball deep."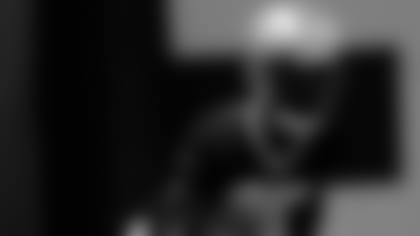 The early playing experience was beneficial.
"I was in the fire pretty much early, but it was a good learning experience for me and it carried over to the next year where I had a little bit of success," Crawley said. "I know the rookie (cornerback Paulson Adebo) came to us, he's always asking us about stuff – he's a good one, he's going to play this year. I just tell him, just focus on what you can focus on, control what you can control."
What Crawley is controlling is the way he plays today, in one of the toughest positions in the league.
"It's tough," he said. "In our defense we've always got our back turned, so being able to be patient at the top of playing the ball in the air, and within our technique. Take care of all that stuff, and just winning at the line."
Continue to do that, Crawley said, and the confidence will remain intact.
"It's high," he said. "I feel like I can go out there and make some plays at any point in time."